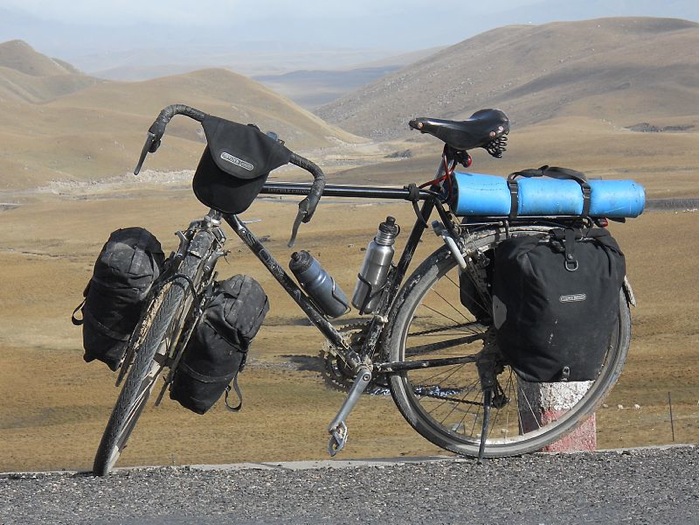 Photo: bwa.org.au
Choosing most bikes is quite straightforward - their name usually suggests their intended use, so it doesn't take much to figure out what a bike is designed for... But what about a Touring Bike? There's no such thing to meet the demands of one of the fastest growing styles of riding in Australia. It's really up to you to choose a bike, and turn it into your ultimate Touring Bike.
Sit back, relax and test out that gas cooker. We're going shopping for a Touring Bike!
There are two styles of bikes best suited to Touring. If they're not listed below, then they're either too heavy, too slow or too unstable for carrying weight.
---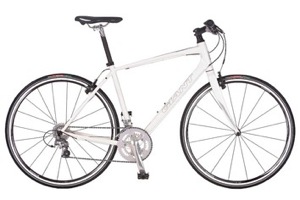 Flat Bar Road Bikes
Perfectly designed for comfort and reliability, these bikes are mainly used for commuting. They are very capable of carrying additional weight in the form of pannier racks and bags, and handle exceptionally well at slower speeds (unlike a proper road bike).
These bikes can also have almost anything retro-fitted onto them. From iPhone holders to handlebar extensions. You name it, it'll fit.
---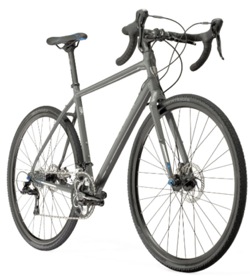 Cyclocross Bikes
This is an interesting one, mainly because you might not know what it is. A cyclocross bike is designed for racing off-road on grassy and muddy circuits. Throw in some sand pits, steep hills with hurdles and yelling fans - you now have a cyclocross race! But you're looking at the suitability factor here, so focus on the comfort. The reliability. The simplicity. The ability to customize the bike with accessories...
---
Both the above bikes come with varied componentry, but will always have durability in mind. So don't feel the urge to go for the top model, because more likely than not, it's not going to make your trip any better. Besides, you also have a truckload of accessories still to purchase..
Let's go over some crucial features of a Touring Bike. Some features are required, while other features give you a choice over quality. All these features are related specifically to Bike Touring, and the accessories you'll need to fit to the bike.
Pannier Bolt Mounts: You will need these bolt mounts on the rear of your bike (between the brake calliper and the seat). These two very important bolts allow a pannier rack to be fitted to your bike, so you can carry all your stuff when you're riding.
Decent Brakes: Given the added weight you'll be carrying, you're going to need some extra stopping power. The first thing that comes to mind is disc brakes, but keep in mind the added mechanical complexity if something goes wrong along the ride. Sometimes decent V-Brakes are better, given your desired use of the bike.
Mudguard Mounts: You won't have a choice sometimes, and you will get wet. But preventing the wheel from spraying you with water is always nice, so find out if the bike can have mudguards fitted.
Dual Bottle Cages: You're going to be riding for quite some time, so make sure the bike can carry two drink bottle holders. You'd be surprised how many bikes can't!

DID YOU KNOW? Some bike manufacturers do produce specific "touring bikes" with all the bells and whistles attached. These are definately worth a look, although from experience in the bike shop, many people are happy to purchase a bike with the above criteria and customize with their own accessory choices.
Now that we've narrowed down the bikes, let's fill that basket with some very handy accessories. We've only listed things you really need - no fancy toys or stocking fillers.
Pannier Racks: Choose a pannier rack that comes with side-hanging bags. This allows easier 50/50 weight distribution. Find out what the weight limit is, both on the bike and the rack.
Mudguards: Lightweight and easily integrated, these will keep you and your bike cleaner for longer. There's also less chance of road debris flying up and hitting you or your riding partner (sand, gravel etc).
Lights: Decent lights are very important, especially your rear tail light. Don't always opt for a recharchable one, seeing as you're going off the beaten track.
Adjustable Stem: The stem connects the handlebars to the bike. If you're wanting a more upright position, get an adjustable stem. This allows you to adjust handlebar height yourself. Very handy and often overlooked.
All Weather Tyres: This is important - less chance of punctures and better grip in all conditions. You'll thank yourself later!
---
That just about covers the key areas in selecting a Touring Bike. As far as actually going to a shop and purchasing one, keep in mind that you have quite a lot to choose from. So always shop around, and find someone who knows what they're talking about. They'll be your source of information and advice leading up to your first Bike Touring adventure!
Seeing as this shopping list includes a lot of accessories, make sure you enquire about a 'Package Deal' and ask to have all your bits and pieces fitted for you.