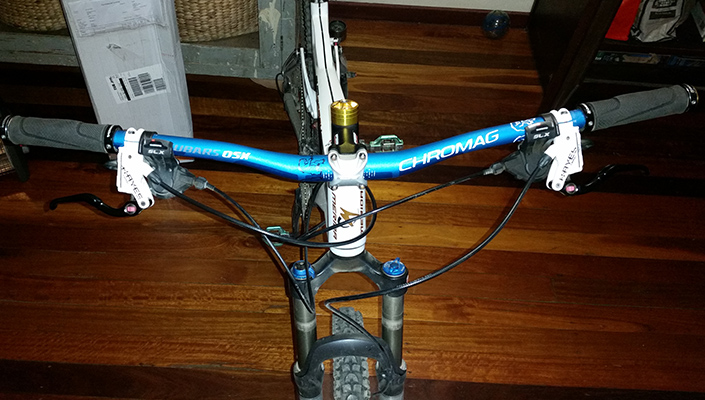 Take control of your bike with a wider set of bars!
Photo: Dax Neech
Introducing the cheapest and easiest way to completely transform the feel of your mountain bike.
Now I have your attention! There are many ways to change your mountain bike to make it lighter, smoother or handle better. The only problem with changing wheels, suspension or drivetrain components is the massive cost; perhaps buying a new bike would be better?
Well, if you're unhappy with how your mountain bike feels on the singletrack here is the easiest and cheapest way to transform how it handles, making you are faster, more confident and more comfortable rider.
1. Drop your stack
---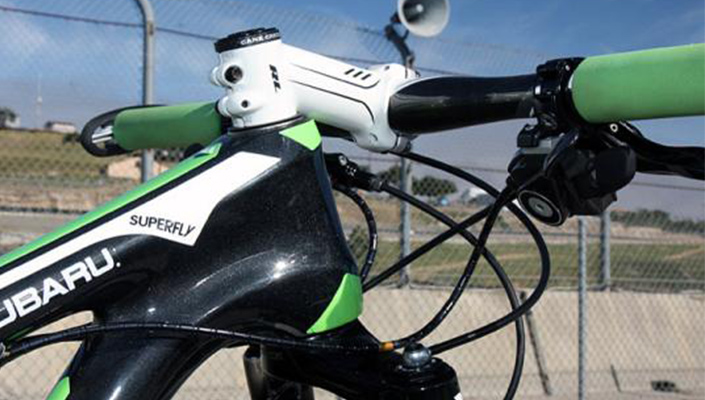 Move your centre of gravity forward.
Photo: singletrackworld.com
The first thing to do is get the front end lower. Dropping the handlebar height will move your centre of gravity forward. This will create a more centred position between the wheels which results in greater stability and better control. It also means you are placing more weight over the front wheel which is crucial in increasing traction and very handy when climbing.
The best way to do this (and cheapest!) is to firstly drop the stem lower on the steerer. Remove the headset spacers and run the stem directly over the headset. You could chop down the steerer if you are totally committed, but it's probably better to just put the spacers on top of the stem. This makes certain you can adjust the height of the stem later.
Alternatively (or in addition), to this you could flip your stem so it is level or points downwards - There is a sweet spot. Having the lowest front end doesn't mean you'll have the best handling. Going too low can adversely affect the bikes handling and balance, so it is best to adjust gradually until it feels right.
2. Buy wider handlebars
---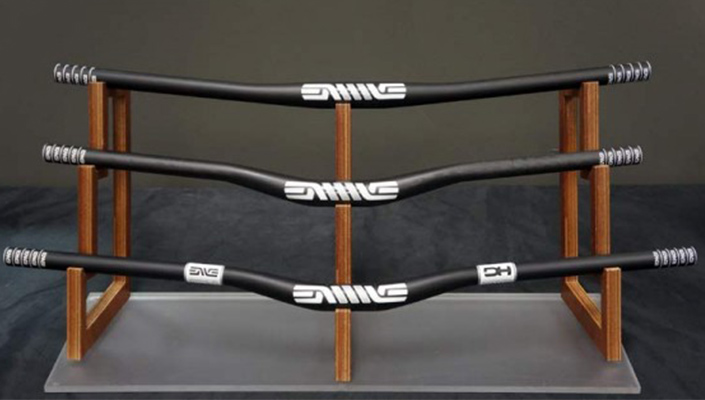 Move your centre of gravity forward.
Photo: www.bikerumor.com
The next step probably means spending some money. Bike companies are learning to put wider handlebars on their bikes because of the gains in steering control. A wider bar means more leverage which makes controlling the bike easier. Look for a bar that is at least 700mm right up to around 760mm wide.

NOTE: There are other factors to consider when upgrading to extra wide hangers. If your local trails contain a lot of narrow tree lined singletrack you might have issues. Physiology can also be a consideration as a smaller person would not be well served by a bar that has them looking like they are riding a chopper!
The change in handling is potentially profound; especially if you have been running something closer to 680mm or similar to a cross country race style.
Remember there is no hard set rule that a wider bar is better. If you are on a cross country bike with a 120mm stem putting on 740mm hangers might feel a bit wrong! If you buy a really wide set you can always cut them down to suit.
Low and wide is a new trend that is definitely worth checking out. If you want to breathe life into your bike and the way it rides you would be hard pressed to make a less expensive or hassle free change. You can pick up a quality alloy bar these days for anything from $80 and upwards. Give you local bike shop a call and ask them!