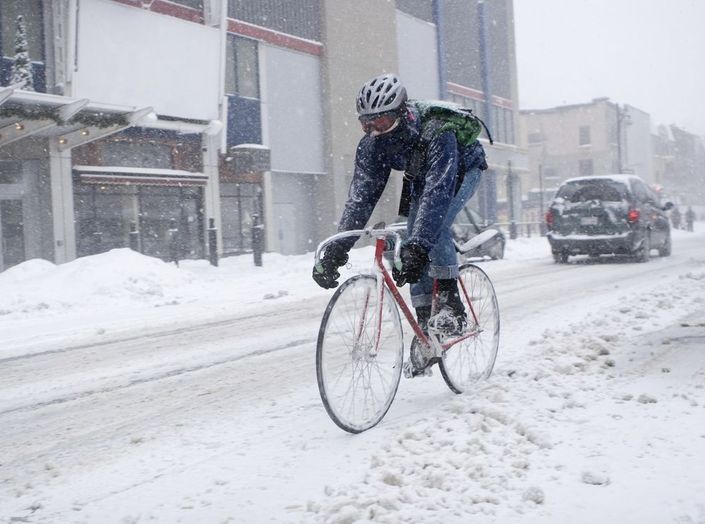 You can enjoy riding in winter with the right gear.
Call me a wimp, but it was 5° C (40° F) the other morning and you're having a laugh if you think I'm getting out of bed to go riding. Yeah, pretty weak, but I got soft when I moved to the sub-tropics.
Is it your first winter on the bike? For the antipodeans among you, here are the must-have items for cycling to keep warm when temperatures dip and ice would otherwise form on the tip of your nose.
1. Thermal undershirt
---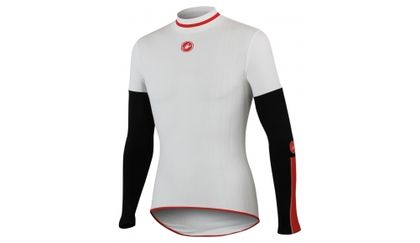 Dressing for cycling is all about layers. Never underestimate the ability of an undershirt or vest to keep you warm. This is a must-have item. Undergarments trap body heat where it is needed!
Examples: Giro Chrono LS, Assos Spring, Castelli Feroce Midweight LS, Altura Thermocool SS

Cycling Experience:
When I worked outside in cold conditions, wearing an undershirt or singlet often negated the need for heavy, bulky jumpers once I got a sweat up. Same applies for cycling, although with the wind factor a lightweight windproof vest is also necessary.
2. Gilet or softshell wind-proof vest
---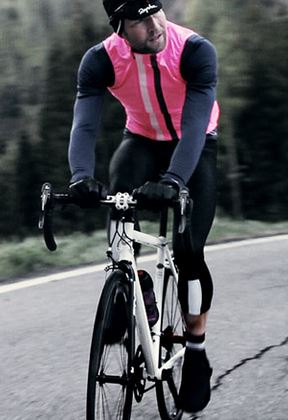 This is the ideal outer layer for keeping your core warm in the transition months of autumn and spring. Some of these only block wind, while the softshell version will also hold in body warmth.
If you live in a warmer climate, check out the versions with wind proofing in front and mesh on the back; these block cold wind to your chest, yet allow body heat to vent off the back.
This type of clothing is perfect technical cycling kit and can be used to easily regulate your temperature.
Examples: Louis Garneau Nova, Castelli Isterico, Hincapie Tour LTX, Northwave Wind Pro
3. Waterproof jacket
---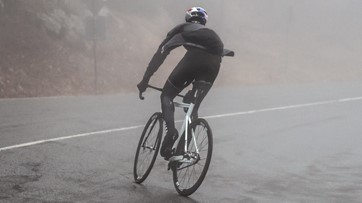 A must-have for deep winter riding. In less cold climates a jacket with waterproof qualities is all you need. These can be matched with thermals and knee/leg warmers and are usually light enough to be rolled up and stowed in a pocket when the rain eases or you get hot!
When riding in more frigid climates, a heavy jacket with waterproofing and a warm liner may be necessary.
Buy a jacket with a technical fabric that breathes – Gore-Tex, for example. When cycling, the body heats up very quickly and there is nothing worse than being wet with sweat from a suffocating jacket.
Examples: Bontrager Stormshell, Assos Fugu, Craft Performance Rain, BBB Controlshield
4. Arm, leg, and knee warmers
---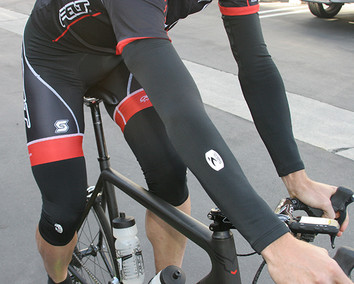 Warmers are the number-one best invention for keeping warm on a bike. They sit close and snug, tight to the skin, and can be used to wrap yourself up right down to the wrist and ankles. They are easily removable if you get too hot – with a little practice, you can get them off while pedaling along. Moving or stopped, once you have them off, just roll 'em up and stash in a pocket.
Warmers can be lightweight Lycra or fleece-lined.
Check BikeRoar's warmers product listings for a variety of options.
5. Long, fleecey knicks / tights
---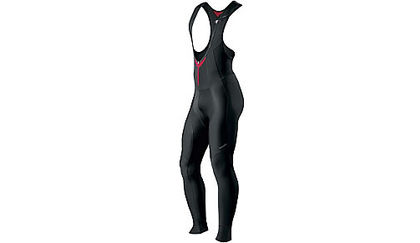 Cold weather specials – perfect if you ride in really cold weather and know that stripping down a layer is not going to happen no matter how many hills you climb!
Examples: Specialized Therminal Cycling Bib Tights, Hincapie Alpe Bib Tights, Craft PB Stormbib
6. Shoe covers / booties
---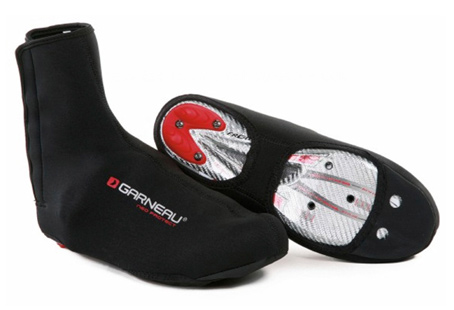 Cold hands and feet are one of the worst things about winter cycling; prevent at all costs!
Never forget the shoe covers. Cold, numb toes are avoided by wrapping up the front of your shoes with toe covers, or go with full cover booties to keep your whole foot warm. If you like riding in the rain, definitely look for waterproof versions.
Check BikeRoar's toe /, shoe / bootie covers product listings for options and bike shops that carry them.
7. Gloves
---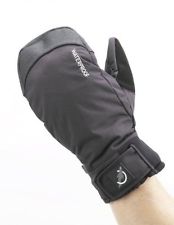 Well, of course. Some people live where it gets so cold they have to wear lobster claw mitts (example: Giro 100 Proof).
Fortunately that's not me, so a long finger glove with a bit of fleece will do, like the Altura Ergofit windproof gloves.
Check BikeRoar's gloves product listings for more brands and styles.

Tip:
For autumn and spring riding I wear a close fitting long finger underglove and then my usual short finger mitts over the top. Layering is so important when dressing for cycling.
8. Skull cap or ear warmers
---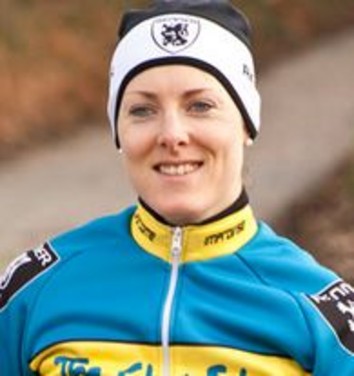 This is one of my most important pieces of winter clothing. In the cold wind I suffer from a near-debillitating ear ache. A simple Lycra ear warmer sorts it out easily.
A skull caps can be used – just make sure it fits over your ears – with the added bonus of keeping your head warm, as well.
Look for your in our skull cap and ear warmer product listings.
Editor's Note: This article was originally published Saturday 01 Jun 2013, and has been revised to add images, updated links, and for editing and accuracy.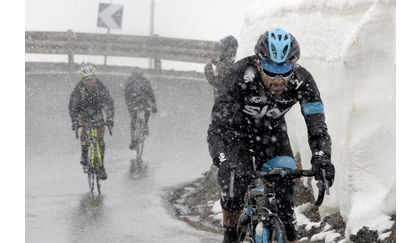 It's cold somewhere in the world. Layering is the answer to handling riding in the cold. Here's how!...
READ MORE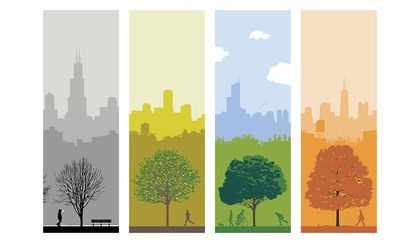 Tips from an experienced bike commuter to overcome some of the regular challenges and surprises of commuting by bicycle through all of nature's seasons.
READ MORE