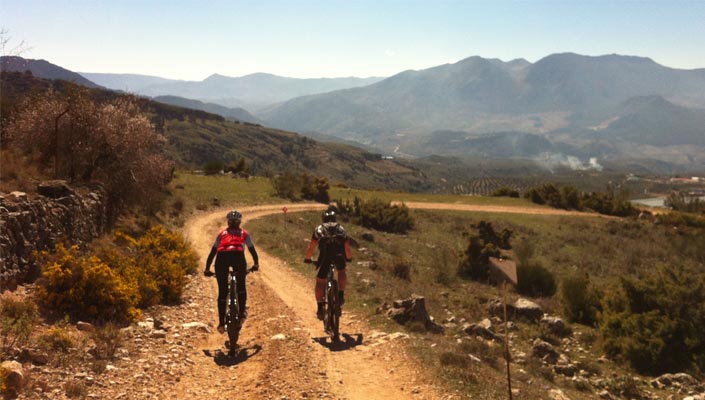 Are you ready for your next endurance event?
With endurance events becoming ever more popular, it's only a matter of time before you get reeled in to competing in one. Endurance races come in many forms, but the fundamental advice in maximising your success and enjoyment remains the same.
WHAT IS AN ENDURANCE EVENT?
---
Not to be confused with enduro events, an endurance event is either a road or mountain bike race over a greater distance than normal. For road cyclists, an endurance race might be a 150km Gran Fondo. For a mountain biker an endurance event has more variety, either as a 6,12 or 24 hour race, solo or in a team, or even a one day 'longer than normal' race distance of between 60km - 150km.
GENERAL ADVICE TO GO THE DISTANCE
---
When tackling an endurance event, there are a few handy tips to remember for this particular style of riding. Consult your local bike shop, and enquire as to what tire pressures, suspension settings and the like would be best suited for the course.
1. EAT BEFORE, DURING AND AFTER
---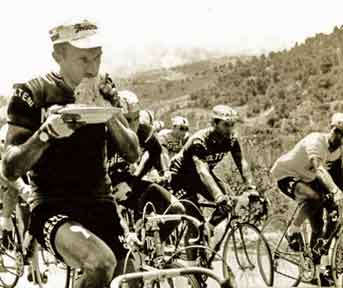 Eat well, ride well
An endurance event takes far longer to complete than what you'd be used to. Ensure you are sufficiently well fed before the event by starting your eating plan a week ahead of the big day. Concentrate on hydrating well each day with an electrolyte drink. Focus your eating efforts on carbohydrate rich foods, as well as some extra protein. Dishes such as pasta, potatoes, rice and legumes are all boxes you should tick.
As far as during the race, you should start eating and drinking from within the first 15 minutes of riding. A regular drinking and snacking habit is good to have but hard to maintain while out of breath. Try forcing yourself to make the most of descents or flat sections and catch up on what you've missed. Gels won't get you through the day, so ensure you eat real food - rice cakes, rice cream, fruit loaf, bananas, jam sandwiches and some sweet treats too. Nothing gives you mental strength like a handful of jelly snakes!!!
After the race, focus on hydration and electrolytes again. Protein within the first 30 minutes to 1 hour is also a big help to assist in recovery. Then once your stomach has settled, start replacing those carbohydrates with a good meal and a congratulatory beer or wine. Beer provides extra carbs, and red wine dilates your blood vessels... in case you need an excuse.
2. START WELL, RIDE STEADY
---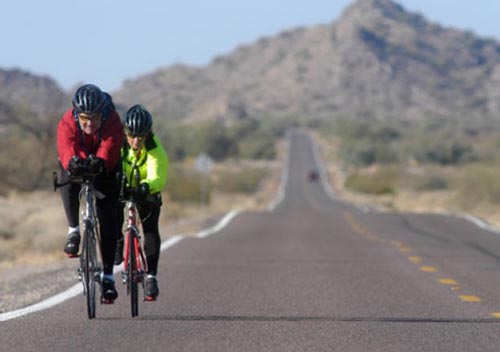 Eat well, ride well
photo: Corbis Images
There's no point in saying "I'll start slowly, and work my way up" because in reality, it doesn't work that way. Regardless of your event, or fitness levels, a good start sets the tone for the whole ride. When starting your event, commit the first 5 minutes to gaining and maintaining a good position. For road riders, this might mean getting behind someone who is taller than you, for maximum drafting benefits.
For mountain bikers this might mean getting to the first singletrack section with capable riders so you don't have to walk over every single obstacle. Once you've settled in, find a rhythm you can maintain - and do not over exert yourself just to keep up with someone! If you struggled to keep up now, you'll struggle even more later on.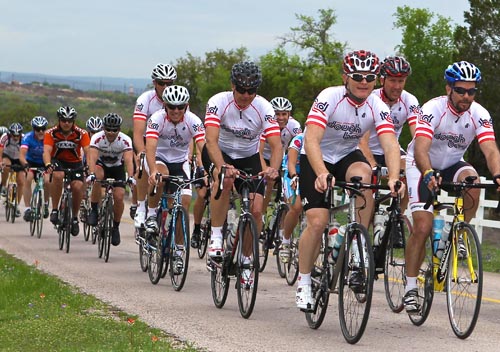 Work together
3. WORK TOGETHER
---
In endurance events you might be lucky enough to catch up to someone of a similar level. After passing this rider, see if they keep up with you. If they do, you could suggest working together for a few miles! Sharing the work has obvious benefits, so ensure they do an equal amount of work as you. If riding on the road, roll turns and work together. On mountain bikes, ride favourite sections of trail as alternating leaders. You might find they are better at descending, so allow them to lead and you can follow.
4. CARRY SPARES
---
Given the added distance of your event, you must also assume the added chance of your bike failing. In a shorter event you might only carry a spare tube and a pump. In longer races you should carry some extra stuff! Think along the lines of tubes, a chain quicklink, a multitool with the required allen keys and a chain breaker as well. It's stuff you'll never need, unless you leave it in the car!

TIP: A good thing to carry is cable ties (or zip ties) in your spares pack. These come in so handy! You can cable tie your snapped derailleur out of the way, or your snapped lever onto the handlebars amongst other things. Carry about 5 of them, especially on the off-road trails.
5. SAVE FOR THE FINISH
---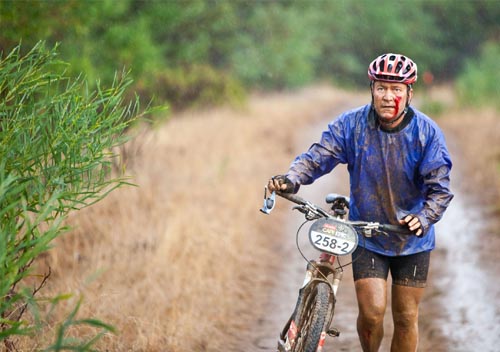 You can make it!
photo: Karin Schermbrucker/Cape Epic/SPORTZPICS
When doing an endurance event it's a good idea to save energy for the finish. We're not talking the final 100m, but more the final 10km or so. Having energy in your legs at this point will allow you to charge home with a little more oomph. The best part is, everyone else is slowing down because they succumb to the thought of almost being finished. Keep going hard! If you're feeling really flat, have something with the sugar you should have been avoiding until now. A can of soft drink or some lollies will do the trick for that final dash to the line. Anticipate your finish, and ensure you have eaten well before you begin to knuckle down for the final push.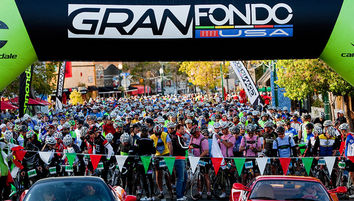 Anyone who has entered or even ridden one will know that it could be the most challenging...
READ MORE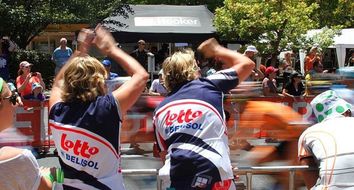 No matter how many times you've been there, Race Day is something not to be taken lightly...
READ MORE