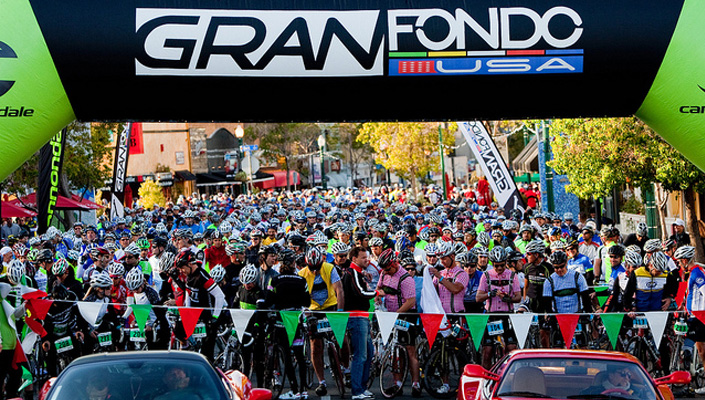 Kids enjoying the competitive ride mindset
Photo: Triathlete Europe
A Gran Fondo is an Italian term for a mass participation bicycle event. In France it is also known as a cyclosportive, in the US a charity ride. Anyone who has entered or even ridden one will know that it could be the most challenging thing a recreational cyclist will ever do on a bike.
Well, I've done my fair share of these Gran Fondo events and would like to share some pearls of wisdom with anyone considering taking on the challenge or just looking to get stronger in preparation for a good, solid ride in the future.
I'm no expert cycling coach, but I speak from many, many years experience riding and working with great riders and I've achieved outstanding personal results in these types of events.
Tip 1. Training and skills
---
Ride your bike lots and lots! Start a few months out from the gran fondo or charity ride. There are many training plans available online, but I find when I approach my riding as a robot it seems to lose its fun. Turn your training into just riding as usual, but with a "bigger picture" in mind. I simply like to mix up very easy, hard and really, really hard days on the bike. Keep it simple. If you have a hard day make the next one easy.

TIP: What is a hard day? A hard riding day can either be a very long ride or a very intense ride. One of my hard days is a 130km ride with 2,500m climbing (5 hour ride), another is a 25km ride around my local neighbourhood doing hill sprints (1 hour). An easy day can be long or short also, but without putting your body under any stress at all (heavy breathing not allowed!)
Try getting out 3-4 times a week and build intensity and distance as you get closer to the gran fondo. Ideally you want to have ridden the distance a couple of times at least before the event.
Charity rides often attract large numbers of riders. It is a good idea to join a local crew and practise safe bunch riding techniques. This is invaluable when you turn up at the event with 1,000 other riders. A skilful rider is a safe rider.
Tip 2. Eating - start testing early
---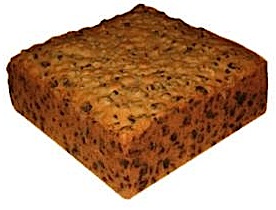 For many of us the amount of preparatory riding building up to the charity or gran fondo ride will have quite an effect on our lives, so look after yourself. You will notice an increase in appetite and maybe the need for a bit more sleep. Listen to your body (unless of course it is saying "burger and fries" after every ride. I love burgers as much as the next man, but it can be counter productive if overdone).
Tuck into your vegies and try to resist filling up on mountains of carbohydrates like pasta even when you're really hungry. It has a tendency to make you feel "full" and results in sluggishness and weight gain. Keep eating in moderation, slugs don't ride fast!
Sort out your riding munchies early and never introduce new food during the gran fondo itself. Bananas, muesli bars, peanut butter sandwiches, energy bars and gels...get to know what sits well when you're really knackered. Plan your food so you can nibble on something every 45 minutes and don't forget to eat while riding.

TIP: Never underestimate the power of cheap supermarket fruit cake. Cut into small squares and wrap in foil for slipping in your jersey. Ultimate energy food!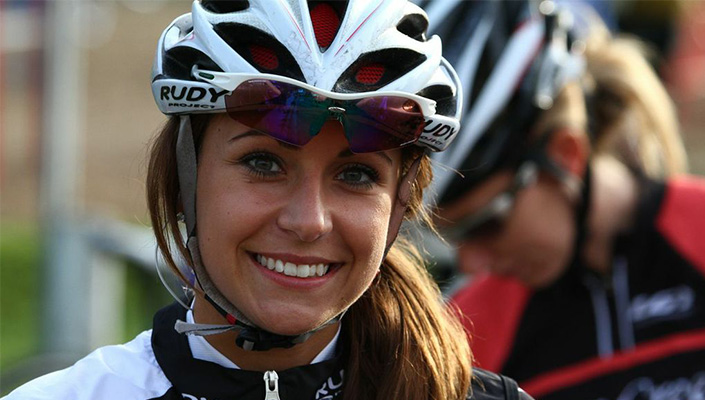 Don't forget to smile, Gran Fondo Rides are awesome!
Photo: Gran Fondo Bad Lands
Tip 3. Know your gear
---
If you are new to cycling, get to know your bike and how it runs. Local bike shops are great for finding out how to do some simple things like adjust gears. Find your local here. The most important thing is to be proficient at changing a tube and repairing a snapped chain. These skills also build your confidence and make you self-sufficient.

TIP: Nothing upsets your bike shop more than rocking up the day before the charity ride or gran fondo insisting on a full bike check and service. If anything is wrong with the bike it could be too late to sort out parts and if the shop is local to the event you may be the twentieth person with a similar demand. Service your bike a fortnight before!
Get used to your bike and the riding position, don't change anything before the long ride! The best bet is to book into your local bike store for a professional bike fit. Introduce your bum to your saddle early on, when you're out there for 4 hours you want them to be great friends!
4. Know the course
---
If you live locally, get out and ride the course. I have made the mistake of riding a local gran fondo course the opposite direction to the ride itself. That super fast downhill turned into the climb from hell!
When the course isn't local, check the charity ride or gran fondo website and study the profile (most well organised rides include this information). Try to replicate the terrain in your training.
5. Put together your kit
---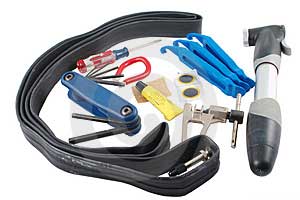 Make a "race kit" to carry on your training and gran fondo ride. This includes a good pair of knicks, gloves, helmet and cycling shoes. Everything needs to be comfortable and familiar.
Prepare your spare parts and tools. A saddle bag with tube, tire levers, repair patches, mini tool (with chain breaker) and CO2 if you use it. Don't forget a mini pump or co2 regulator. Any space remaining in your jersey you can stuff with food.
The last tip is to enjoy the event. They always announce "this is not a race", but put a thousand guys together on very fast carbon fibre bikes and a white line one hundred miles away and tell them it isn't a race....yeah right! Ride with mates and ride at your own level. Whether you come first or last the beer at the finish tastes just as good.