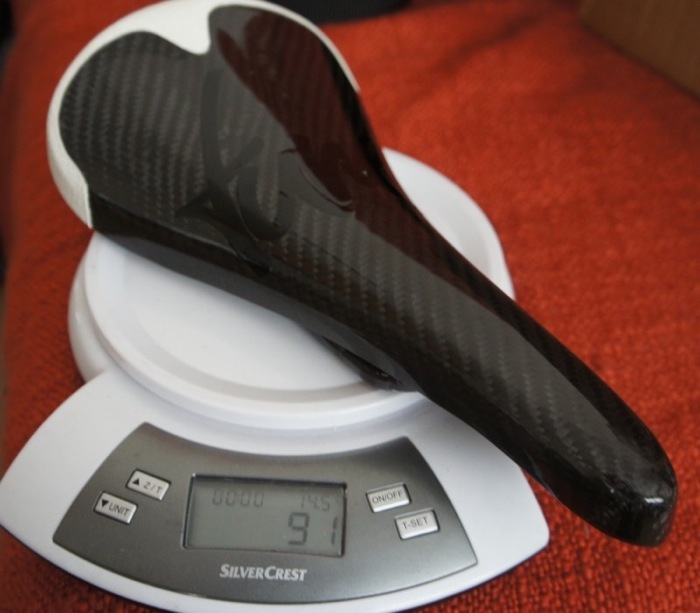 91gm ain't too bad for a saddle!
You don't often get to see what people are sitting on while they ride, but it might just be an area of your bike worth looking more closely at - your seat! Bike saddles have come a long way, and have branched off an incredible amount. They now come in different shapes, widths, lengths, depths and even completely devoid of any padding at all. That's right, saddles or seats have long been a hot topic in the world of weight weenies. Why wouldn't they be, when you can shave an extra 150 grams off your bike, and add tons of bling at the same time.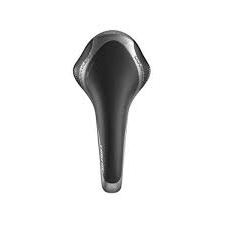 1. Selle San Marco Concor Protek Racing
This offering from Selle San Marco is aimed more at riders who want some durability without sacrificing weight. Courtesy of some innovative material choices the Concor Protek is almost immune to the wear inflicted from rubbing or chafing on the seat. This also helps to keep the weight down, with this throne coming in at around 190 grams - not bad for a workhorse of the saddle world...
---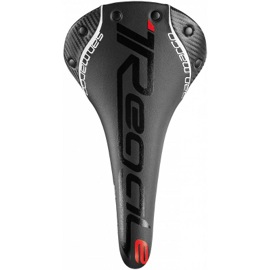 2. Selle San Marco Regale Carbon FX
A very creative saddle from the leading manufacturer in bike seats - the San Marco Regale FX features elegant carbon railing and a carbon injected seat shape that actually deforms and conforms through usage. This means the seat becomes molded to your pelvis while you ride it - Brilliant! The seat itself has minimal padding again reducing weight to bring it in at a marginal 193 grams.
---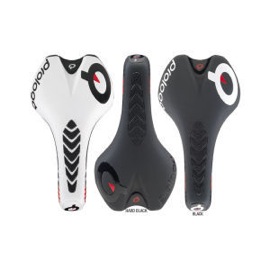 Aimed more at triathletes or riders with a very low frontal position, the Prologo Zero 2 TT saddle is worth considering! With only 200 grams holding it down, it's not going to be much of a hindrance on your ride. As far as looks go this thing means business while still offering the all important padding that ultralight saddles usually do without.
A well reviewed seat with a substantial crowd of brand-loyal customers, this might also be worth looking at.
---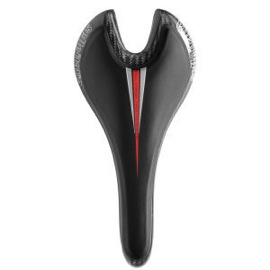 4. Selle Italia CX Zero Teknologika Carbon Saddle
If minimal padding is your thing then check out one of the best names in saddle design and technology: Selle Italia. The CX Zero weighs only 96g and is made from carbon fiber and a small amount of "targeted padding!". It might seem a little minimalist, but a seat of this quality can actually be surprisingly comfortable despite it's obvious lack of padding.
Selle Italia have been making bike parts for over 70 years, meaning they have become industry leaders in saddle technology. Go on, you know you want one!
---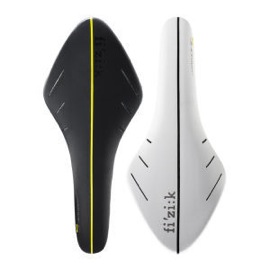 Far lighter than its Fizik predecessors, the Fizik Arione 00 is the loftiest seat in the shop, probably displayed in a glass cabinet with fingerprint access. Coming in at only 135 grams for a fully padded seat, this piece of art is all about performance. Fizik take their seats quite seriously and even offer a range of different fits for people of greater or lesser flexibility. To find out more about this you're best visiting your local store and enquiring there so you can actually be fitted in person.

Compare NOW! See these saddles side by side to get the best comparison of weight, features and price.

Then find a dealer or contact your local bike shop for information on stock and perhaps organize a test ride.
BUYING TIPS
When it comes to purchasing yourself a new seat always make the most of the actual fitting process. Trying a seat before you buy it is obviously not going to replicate a 3 hour road ride, but it will allow you to try the saddle for a brief moment. Some brands such as Fizik have Test Saddles, which actually allow you to take the saddle home for a decent ride. Some bike stores even allow you to take some of their own Test Saddles home, so if this is an option, then definitely do it...
Saddle positioning is also crucial to ride comfort. Always allow the bike shop to fit the saddle for you to ensure it is fitted correctly. That is, the seat needs to be level, as well as the correct distances rear and forward. Lots to think about when it comes to something so simple as a bike seat!