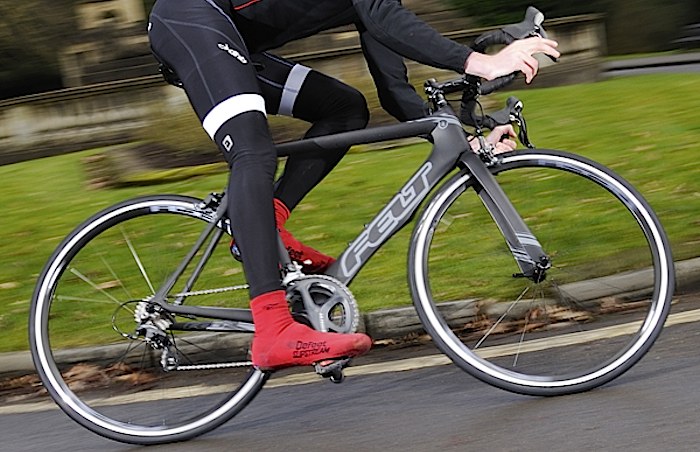 Source: Triradar
Why buy a road bike? I love 'em. I was a diehard MTB rider until being introduced to road riding by my boss. It was love at first pedal!
Here is a light hearted look at what makes road bikes great and why you should consider jumping on a bunch with your new carbon fiber beauty.
---
1. Speed and efficiency
Who doesn't like going really fast? Road bikes are the quickest way to get from A to B on a bicycle; I was amazed when first jumping on board how quickly I could eat up the miles. We rode 80km (50 miles) in two and a half hours... I couldn't believe it at the time!
Wide circumference wheels, thin tires, a stiff frame, it all adds up to getting as much power from your legs onto the road as possible with little resistance. This is a formula for efficiency and is an intrinsic property of the road bike.
This is its purpose.
---
2. Looking good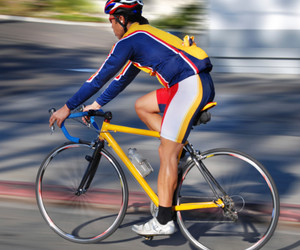 I met up with a mate for a road ride one morning and he proudly displayed his new jersey, knicks and socks, matched perfectly to his bike's colour scheme. And while my face probably had a "you idiot" smirk, I was actually thinking "AWESOME!"
A great reason to buy a road bike is to explore this side of ourselves... I say don't resist it, embrace your inner roadie: match your kit, shave your legs and jump onto a bunch. When you get fit and strong from all those miles on a road bike, swathed in skin tight lycra and smooth legs, you feel like a missile cutting through the air. It is a wonderful feeling.
---
3. Get out and race hard!
If you want to race, the road bike is the only way to go. Whether it is a criterium, club road race or gran fondo; if you're serious about it you need a road bike. These bikes are designed for power and speed, the drop bars are there to get low out of the wind and a 53 chainring has but one purpose: driving a big gear hard to cause suffering amongst your opponents.
"I get paid to make other people suffer on my wheel."

- Jens Voigt
---
4. The pinnacle of technology and performance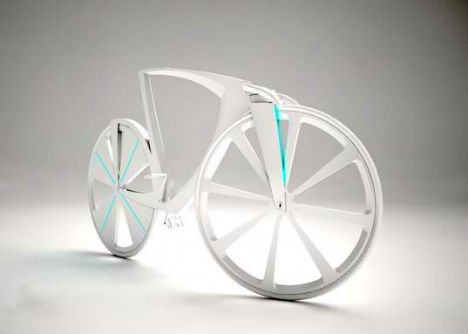 The road bike is designed to be the fastest, most efficient, most aerodynamic (particularly in TT form), stiffest and lightest weight bike available. This focus begins in the pro ranks, but eventually trickles down into the bikes you see at your LBS. Never before has the very best technology been so accessible to a weekend warrior.
Bicycles are big business and manufacturers spend millions on researching new materials and technology to gain an edge. We all benefit.

DID YOU KNOW?  New technology isn't all marketing hype, sometimes a real change in direction comes along and we all benefit. One such example is the 'gran fondo' or 'road sport' category. Think Specialized Roubaix or the recently reviewed Trek Domane. These bikes have a twofold purpose: for pro riders to handle races like Paris-Roubaix, and for the average rider to have a more 'compliant' and comfortable option to the aggressive design of more traditional road bikes.
---
5. Comfort and all-day riding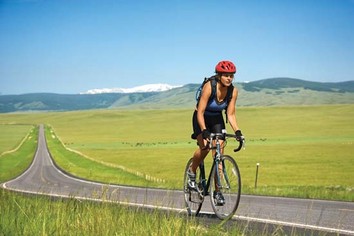 Comfort? On a drop bar road bike? Absolutely! New models, like the road sport style just mentioned, are bringing unheard of levels of comfort to riders. Taller head tubes, compact chainsets and 'compliant' carbon layups all add to good body positioning and an easy day riding. This is making road riding available to more and more people.
The drop bars, which were designed originally to keep you tucked out of the wind while racing, are also useful for multiple hand positions on a long ride and are crucial for keeping a good posture on the bike. Add to this the new trend to use 25mm+ tires (as opposed to 19-23mm), and road bikes are becoming easier and easier to form a relationship with!
---
Road bikes are no longer only for the purists. Cycling is one of the fastest growing sports in the world. Share with us why you chose to go roadie?