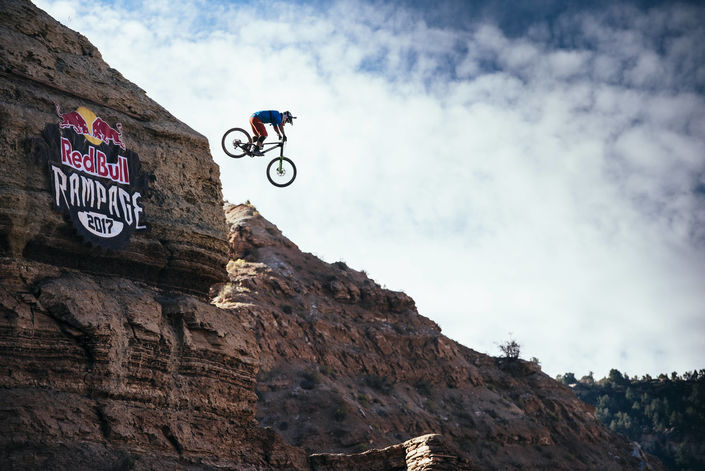 Darren Berrecloth practices at Red Bull Rampage 2017.
Red Bull Rampage, the huge stakes, huge air, invitation-only freeride mountain bike competition, takes place today in Virgin, Utah, with some of the world's greatest freeride MTBers putting their nerves and skills to the test in the event's 12th edition.
The challenge began a week ago with an elite group of 21 riders and their two-person crews. They built their own personal, man-made lines down the mountain's near-vertical sandstone – without the use of power tools. Three days of building and four days of testing and ride tuning culminate in today's competition. Now it's time to to see which rider can conquer this unique terrain with the best lines, tricks, and drops.
To understand Red Bull Rampage and freeride better, watch this video where Carson Storch and freeride legend Cameron McCaul give us a breakdown of the precise control needed to exude good style on mountain biking's gnarliest terrain.
In this next video Cam discusses the skills needed to overcome freeride's most technical terrain. He shows the course from the rider's point of view and measures out some of the famous features to highlight how big Rampage really is!
Watch Rampage finals live on Red Bull TV Oct. 27 at 9 a.m. PST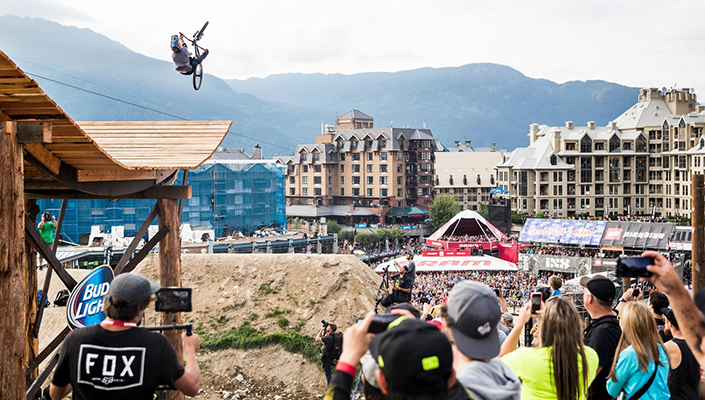 A bold claim, perhaps, but there are plenty of examples to prove that cyclists are harder than the average person on the street...
READ MORE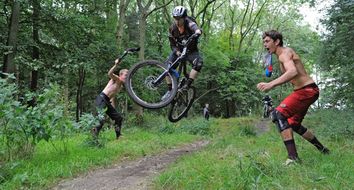 Injured while cycling? Use these tips to keep fit or come back better than before...
READ MORE