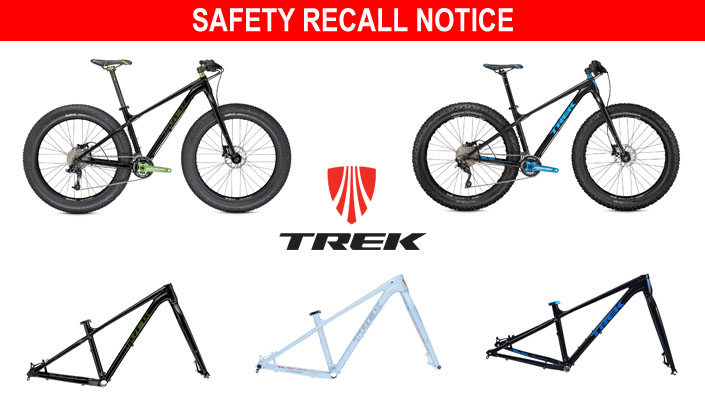 Trek recalls some Farley fat bikes due to fork issue.
Trek Bicycle Corp. has issued a voluntary recall for some of its Farley fatbikes because the forks on them may separate from the steerer tube, posing a significant hazard to riders. After receiving reports of noises and looseness from customers, Trek discovered some forks were assembled incorrectly and acted proactively to initiate the recall. Thankfully, the issue has been identified and no injuries have been reported.
The recall involves Trek Farley bicycles and framesets sold globally - almost 5,000 total units, 3,000 in the U.S. and Canada. Specific models affected are: 2014 Farley - bicycles and framesets, and 2015 Farley 6 - bicycles and framesets. 2016 and 2017 models are not included.
Consumers should immediately stop using the bicycles / framsets and take them to a Trek retailer for a free inspection and repair. The Trek dealer will inspect the fork to determine if it is affected by the recall, and if so, Trek will provide — through the Trek dealer — a free replacement of the fork on your bicycle in a matching color, including free installation.
Trek is offering an additional incentive / compensation to affected customers - a coupon worth $100 in their choice of Trek or Bontrager products after the repair is complete.
How to identify recalled Trek Farley fatbikes:
---
The 2014 Trek Farley is black with green decals with an aluminum frame and fork. The 2014 frameset is sky blue with orange decals. The 2015 Trek Farley 6 is black with blue decals with an aluminum frame and fork. Both bicycle models were sold in 14.5 through 21.5 inch sizes. "Trek" is printed across the bicycle frame.
DOWNLOAD YOUR FREE
Bicycle Maintenance Checklist
More recall information:
---
:: Recall Info on Trek's website.
:: Recall Notice on the CPSC website.
:: Recall Notice on the Health Canada website.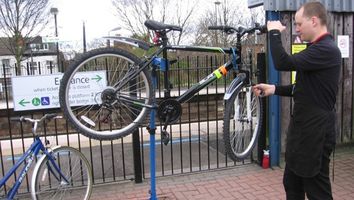 Routine pre-ride checks are an important part of your bicycle maintenance routine. They not only ensure that your ride goes smoothly and free from disastrous mechanical failure, but are also key in keeping you safe...
READ MORE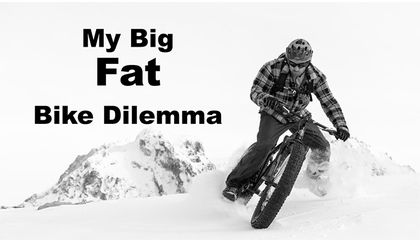 Fatbikes (a.k.a. fat bikes or fat-bikes) - a relatively recent cycling niche - are designed to carry adventurous riders out into wild places not normally accessible by bike. Enormous tires...
READ MORE