With the explosion of doping confessions in the last 18 months anyone would think that drug use in cycling was a relatively recent phenomenon, and when the biggest name of all fell, it sometimes felt as though he took the wrap for it all.
Actually, drug use in cycling and the Tour de France has been going on since the very beginning. This year is the 100th edition of the tour and it can be guaranteed there has been a doper in every one of those 100 years.
Alcohol was used early on, as was ether, which riders used to cope with leg pain from the arduous 300km long stages. Strychnine was also used in the earlier Tour years. In fact by the 1930's it was an accepted fact that riders would be using drugs to survive the ordeal of riding the Tour. Even later in 1949, Fausto Coppi (winner in 1949, 1952) admitted to amphetamine use and said:
"..those who claim [that cyclists do not take amphetamine], it's not worth talking to them about cycling."

- Fausto Coppi, 1949 (Source: Rai 3, 1998)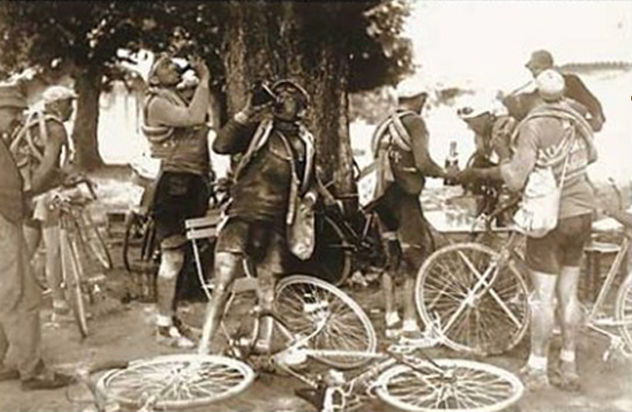 This was all long ago. It wasn't until the 90's that doping became so prolific and the drugs used so effective in enhancing performance that questions really started to be asked. It simply became almost impossible to compete at the highest level without enhancement.
We've all heard about the EPO (Erythropoietin) era and the Festina affair of 1998 when the lid was first really opened on the activities of riders in the Tour. Some thought that might be the end of it....yeah, right!
"People think doping is for lazy people who want to avoid hard work. That might be true in some cases, but in mine, as with many riders I knew, it was precisely the opposite. EPO granted the ability to suffer more; to push yourself farther and harder than you'd ever imagined, in both training and racing."

- Tyler Hamilton, The Secret Race
I suppose in hindsight it wasn't the realisation that riders have been doping since then, but the number of high profile riders handing in admissions of doping to the USADA (US Anti-Doping Agency), and the subsequent fall of Lance armstrong that really sent out shock waves...and on it goes.

DID YOU KNOW? Doping has remained hidden in the peloton because of an "omerta" or code of silence. It is based on non-interference in the illegal actions of others, and if broken, can result in many negative repercussions. This can be seen in the ruthless treatment of Lance Armstrong towards riders and others who were outspoken about doping.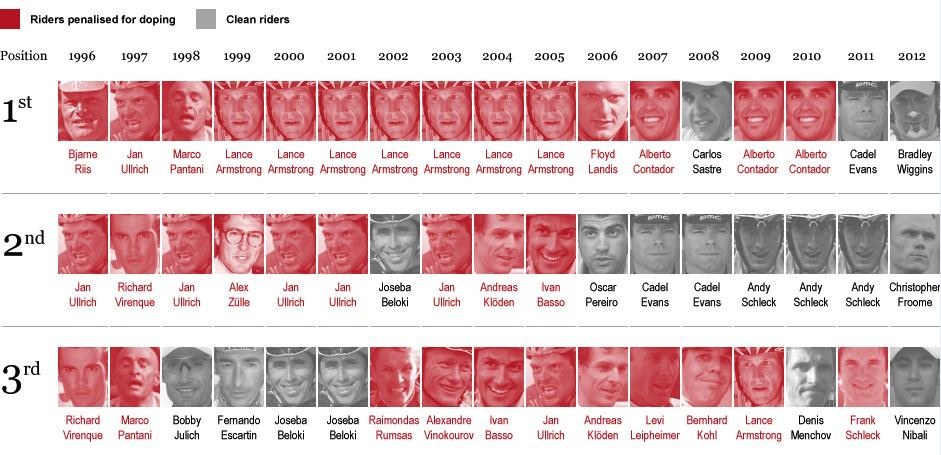 Credit: Mark Oliver
This chart shows the podium from the last 17 Tours. Of the 51 riders present, only 17 riders are displayed as having never been penalised for doping. This actually drops to 16 with Bobby Julich's admission (3rd in 1998), and others were under heavy suspicion but have since retired, for example Dennis Menchov (3rd in 2010).
When looking further, it can be seen that in 2003 you have to go to 5th place to find the actual winner of the Tour de France, and then the following 3 places (6,7,8) are again filled with penalised dopers! A good year for EPO manufacturers.

FACT: Following the media, it is quite easy to believe that cycling is the biggest hot bed of performance enhancing drugs in world sport. This is an incorrect assumption. Recently Operation Puerto uncovered a massive network of blood doping in Spain with many high profile athletes from many sports. Cycling is the only sport that has taken any further action. World cycling takes doping controls seriously and have set up an extensive process of tests in and out of competition and whereabouts schemes. Which other sports go to these lengths?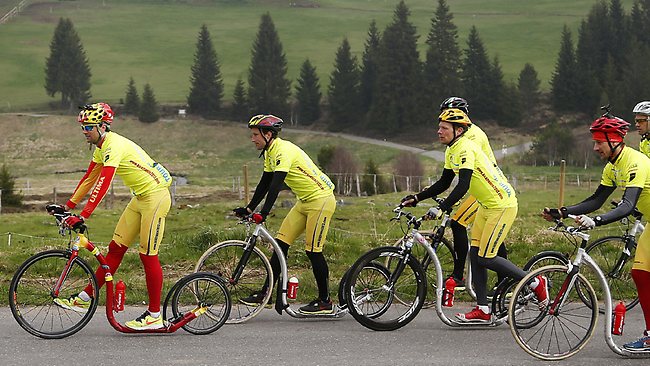 Source: AP
Fortunately there is hope, although LSD is obviously still in the peloton judging by these riders...or is it me?
I have always believed Cadel Evans has ridden clean, he just seems too 'normal' or 'human' to be sustained by artificial means. I also believe in the British (well sort of British!) duo of Wiggins and Froome. Their riding may be a little boring, but perhaps it was the EPO fuel riders were using that allowed Pantani-like suicide attacks in the high mountains. The riders look like humans beings now, and seem all too aware of the limits of their biology.
Let's just hope for no more doping surprises, not because people slip through the testers, but because they have given up on doping all together.
Share your thoughts below...