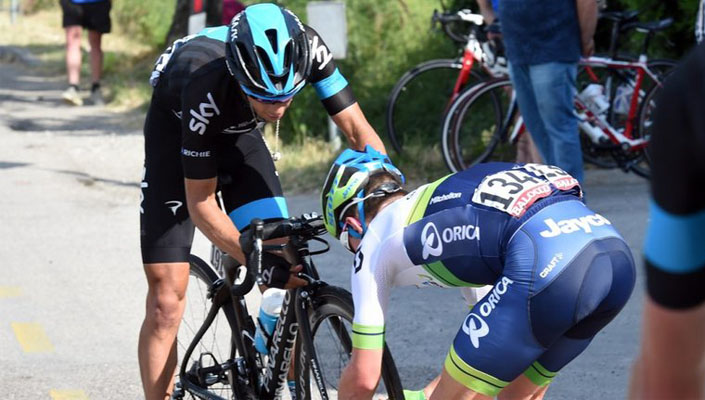 Another year of the Giro d'Itlaia and another controversial decision by race officials. Last year it was the confusion surrounding whether the race was neutralized due to bad weather on the Stelvio. This year it is an innocent wheel change that has resulted in one of the favorites losing enough time to render general classification victory very much an uphill battle.
Team Sky's Richie Porte was only 22 seconds off the Pink leader's jersey and looking very strong, when he flatted with a measly 7km remaining in the stage (he would have been fine if he made it to the 3km mark!) Assistance was given by Orica's Simon Clarke in a show of patriotic camaraderie and sportsmanship, allowing Richie to limit his time losses on the stage.
The act was unseen by officials until spread by news and social media in what was described by most pundits as a celebration of the beauty of the sport, particularly in the context of the troubled times of cheating and corruption it is currently walking out from. It was only then that some wondered, "is that breaking the rules?" Indeed it apparently was. The penalty is 2 minutes and 200 francs.
The rule broken
---
Rights and duties of riders

2.3.012 All riders may render each other such minor services as lending or exchanging food, drink, spanners or accessories. The lending or exchanging of tubular tyres or bicycles and waiting for a rider who has been dropped or involved in an accident shall be permitted only amongst riders of the same team. The pushing of one rider by another shall in all cases be forbidden, on pain of disqualification.
Decisions like this have a precedent. Remember Ted King who was disqualified from the Tour de France a couple of years ago for being seven seconds outside the time cut? The same UCI official is present at this year's Giro.
I wonder if he was present at Paris-Roubaix this year where riders went through a closing level crossing barrier with a train fast approaching? No-one was penalised for a potentially life threatening action in that instance.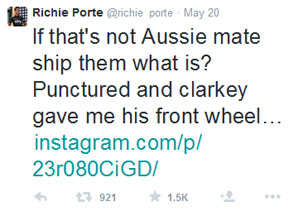 The UCI is quickly gaining a reputation for inconsistencies in applying the rule book. The inflexibility in this case harks back to early Tour de France years and stories of a rider being disqualified because a blacksmith helped operate the bellows while the rider attempted to forge their own repairs. Truth or myth, the fact is that the UCI remains in many people's eyes a dinosaur stuck in cycling's darker past.
Decisions like this make it difficult for cycling fans to have any hope that a modern era of common sense and case-by-case application of rules is on the cards any time soon.
Race Director Mauro Vegni says "But what credibility can the Giro have if we are to allow something like this? This credibility applies, even if sometimes this hurts someone."
The argument is not that a rule was broken, because obviously it was. Ironically, it is the application of this rule that has tarnished the races credibility, contrary to what Vegni may believe. Perhaps the rule should be looked at in the context of a three week stage race; an overall favourite flats 7km out on a pancake flat stage – there is no unfair advantage gained here, actually Richie still finished 45 seconds down even with the outside assistance. Surely that is punishment enough?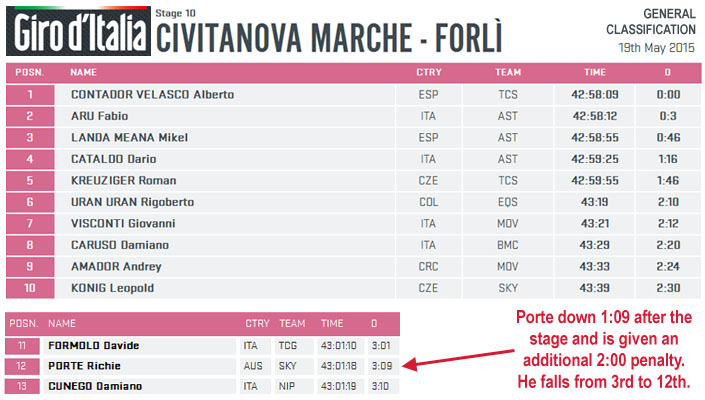 If there was any hint of a possible advantage, say like hanging onto or drafting behind a convoy car, pacing a fellow country man on another team, or other things that never happen in professional cycling, then this decision would make more sense.
There was no unfair advantage here. It was a fine gesture from one mate, with zero GC aspiration, to another with everything on the line. Richie was foiled by a flat tire, not by any sporting weakness or being out ridden by a better rider. I just wish the decision honored that.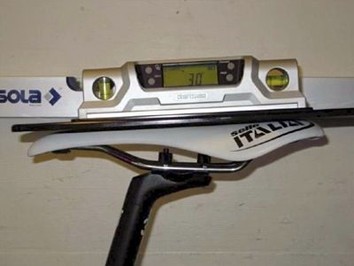 The International Cycling Union (UCI) has set forth its share of controversial regulations over the years. In this second article about the governing body we have a look at three recent rules that caused a fair bit of frowns in the peloton...
READ MORE