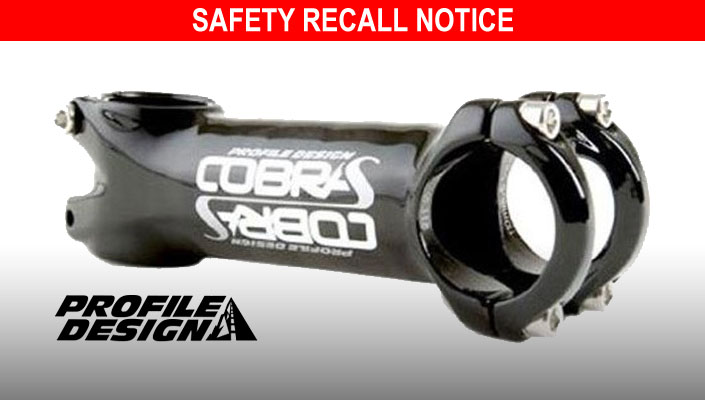 Profile Design Cobra S bicycle handlebar stems are being recalled.
Profile Designs has issued a voluntary recall of its Profile Cobra S carbon-wrapped handlebar stems as they can corrode and break. There have been at least 10 reports of the bicycle handlebar stems corroding and breaking, including one report of an injury to a rider when the bike stem broke causing the rider to lose control.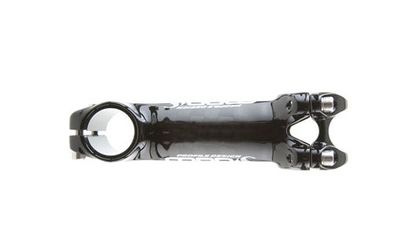 The recall involves nearly 10,000 stems which were sold individually at bike shops for about $200, and included as original equipment on several bicycles ranging from $2,000 to $6,000. The black stems were sold in several lengths / sizes from 60 mm to 120 mm. "Profile Design" and "Cobra S" are printed in white on the black handlebar stems. Only black stems are affected.
The stems were included on the following bicycle models:
Kestrel Talon SL Tri Ultegra (2009)
Kestrel Evoke SL (2009)
Kestrel Talon SL Tri- Ultegra (2010)
Kestrel Talon Tri- Force (2010)
Fuji 2009 D-6 Pro
Fuji 2010 D-6 Pro
Fuji 2010 D-6 Matt Reed
Jamis 2010 Xenith T2
Scott 2008 CR1 Plasma LTD (model# 209562)
Scott 2009 Plasma Premium (model # 212052)
Scott 2010 Plasma Premium (model # 215722)
Because of the crash risk, consumers should IMMEDIATELY STOP USING BICYCLES WITH THE RECALLED COBRA STEMS and contact Profile Design for instructions to receive a free replacement Profile Design ARIS stem.
Profile Designs recall consumer contact info
---
Consumers can call Profile Design toll-free at 888-800-5999 extension 172 from 9 a.m. to 5 p.m. PT Monday through Friday, or fill out the online form at profile-design.com to be contacted by Profile Design about the replacement process.
More recall information:
---
:: Recall Info on Profile Design website.
:: Recall Notice on the CPSC website.
:: Recall Notice on the Health Canada website.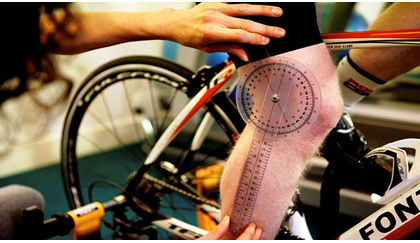 BikeRoar
talks to the world's best bike gurus to tap into the truth on the importance of frame size when it comes to individual fit...
READ MORE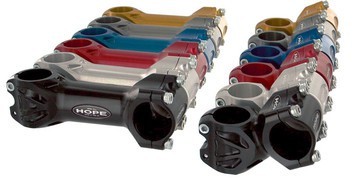 Cycling is an expensive sport, but you can radically alter how your bike rides with an inexpensive and simple component upgrade...
READ MORE