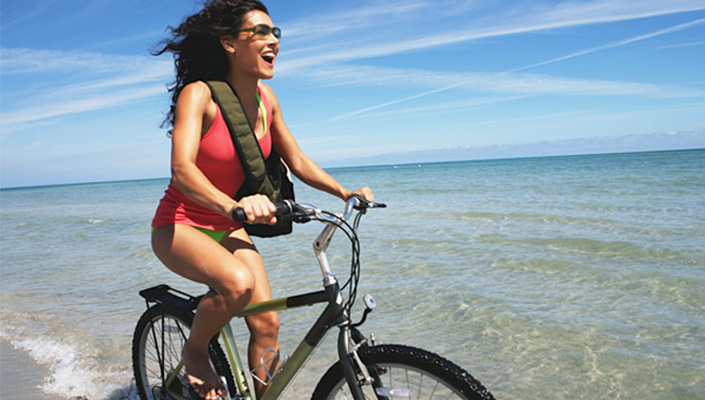 Hybrids are awesome
Photo: HABER BA
When I worked in bike shops for many years the most commonly asked for product was a bike that could do everything: A bike that can be ridden on the road and footpaths to work or just to the shops. One that could handle cutting across the park and a gravel road with confidence and one that can be ridden on the trails every other weekend; all while being nice and upright with a big squishy saddle. How can one bike provide such extreme versatility? How does a bike shop sales assistant handle such conflicting needs?
"Easy. There is only one bike that can do it all and it is called the HYBRID."
This is a bike much maligned of late. Indeed, if you read "Why you SHOULDN'T buy a hybrid!" you may be a little confused. The hybrid haters are certainly out there, but one wonders why in the face of such extreme versatility. What's not to like? Go down to the park and how many purebreed dogs do you see? Not many because they are at home with arthritic hips and kidney failure, while the mongrels are out there playing ball and having a laugh. The coat may not be as shiny but they are out getting the job done and the owners are loving it. Sound familiar?
Hybrids are the result of squeezing together road and mountain bike - they are the mongrels of the cycling world. To a true lover of cycling one bike equals awesome, so the only possible outcome of squeezing together two bikes is double awesomeness.
Hybrid pros/cons
---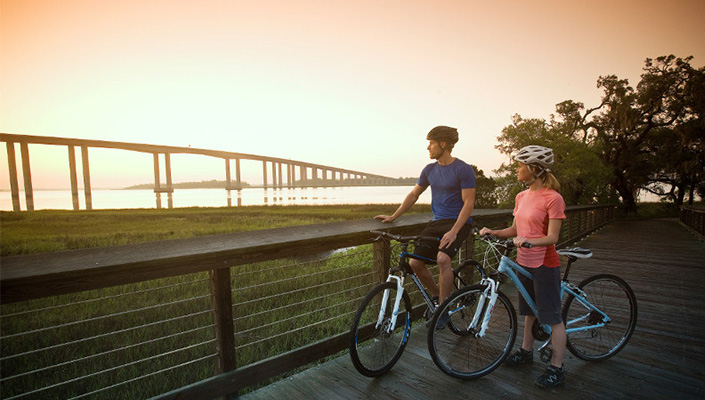 Photo: Trek Store Cincinnati
PROS
Comfortable riding position
Low top tube and step through frames
Choice of wheel sizes
Wide range and very low gears for easy pedaling
They are cheap!
CONS
Undeniably lacks performance
Avoid if you're under 50, definitely avoid if under 40, and social suicide if under 30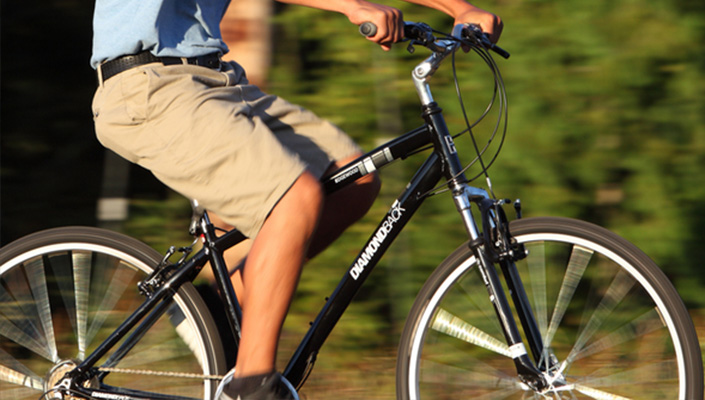 Photo: Diamondback
Riding on the road doesn't have to mean breaking your back and your butt on a ridiculously stiff lump of unforgiving carbon fiber. Most normal everyday cyclists aren't segment junkies and "taking it easy" is usually a more accurate description of a ride than "on the rivet". Having a super light weight bicycle doesn't help when the saddle has split you in two and you are suffering from so much back pain the joy of having an efficient bike is the last thing on your mind.
"Ditch the carbon and 11 speed electronics and get a bike you can actually ride!"
Ditch the carbon and 11 speed electronics and get a bike you can actually ride! A bike that doesn't require a padded insert in your trousers to be comfortable - on a hybrid this is already built in. It's called a squishy wide saddle .
The other great thing is you can choose your wheel/tire size. Big or small, fat or thin depending on where you ride most regularly.
Good for Dirt
---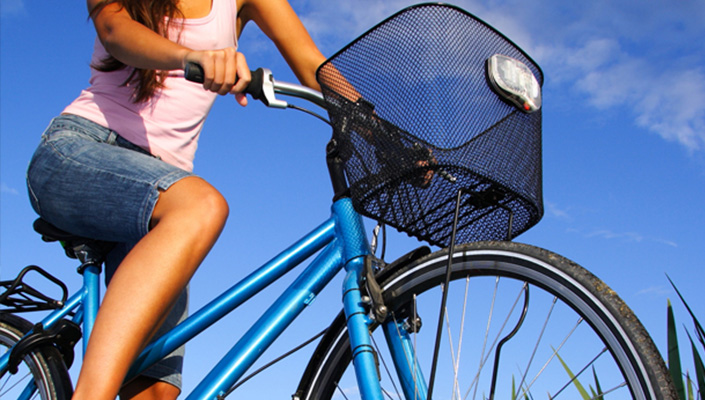 Photo: Radwelt Portal
Okay, I'll admit there are limitations, and I'm only saying that because I would hate to see you get hurt. But there are worse bikes out there for off-road cycling; any type of urban bike as an example - so why hit the hybrid so hard?
A hybrid frame is generally composed of oversize alloy mountain bike tubes which would be a challenge to break. These hybrids are super tough bikes, built for everything, except perhaps gap jumps or drop offs and if you're the type of cyclist that feels the need to wear a full face helmet there could potentially be better bikes....but those bikes won't get you down to the corner shop for a pint of milk in the morning, and if they do they will probably get stolen while you wait at the counter. No one steals hybrids. You don't even have to lock them up.
The hybrids ability off-road is limited to tame gravel paths or riding across a park, not real mountain biking, but once through the park the hybrid will carry you onwards along bike path or road with much aplomb.
Around Town
---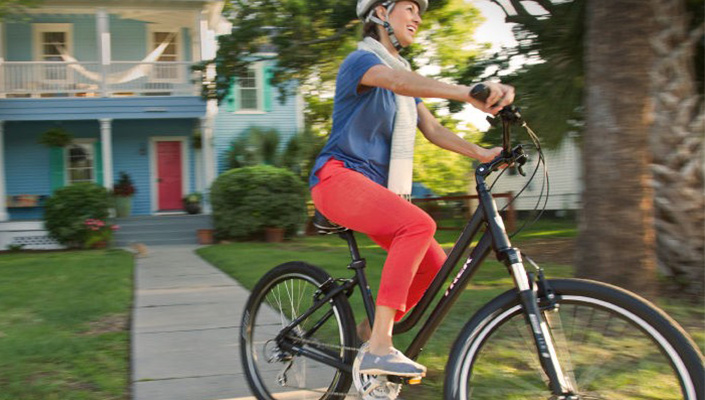 Photo: Rochester Bike Shop
This leads to the one area the hybrid reigns supreme no matter what the haters say - that is "around town". No other bike can blend the perfect mix of comfort and rideability like a hybrid bicycle. No other bike comes with standard equipment like a suspension seatpost or a handlebar stem that rotates, or even ergonomic grips so your hands stay comfy. Only the hybrid is blessed with goodies such as these.
And that is why the hybrid is the most versatile bike on the earth. You can ride it around town, you can ride it on the trails (sort of....maybe), you can ride it on the road (slowly), you can race it (well, actually you can't). No other bike can lay claim to doing all this in such an amazingly average way. That is the wonder of the hybrid and why one has a place in everyone's garage.