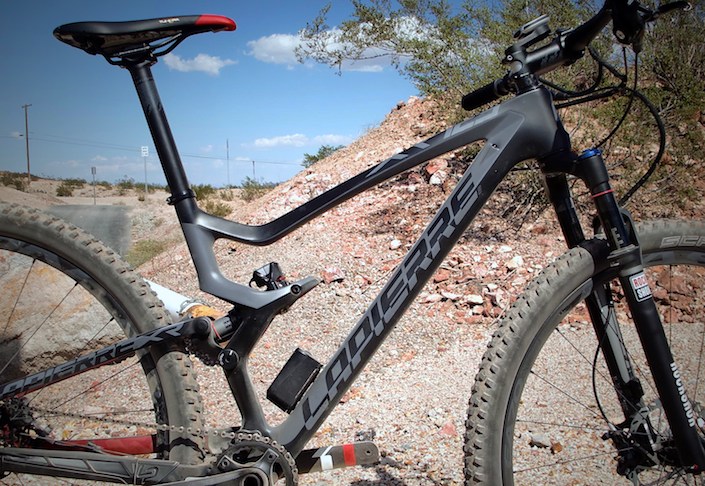 Since Di2 appeared in 2009 we have seen the emergence of more and more electronic, battery powered bicycle technology. Campagnolo with EPS, then Shimano Ultegra Di2 and now in mountain biking electronics are appearing on suspension systems, with first Fox, and now RockShox.
Electronic shifting on road bikes is now a common sight and provides unparalleled performance. It is also becoming relatively affordable (unless you crash, then see how light your wallet becomes). Will this be the same story for mountain bike electronic suspension? Is this another marketing fad or gimmick designed to sell bikes or is it a genuine performer with benefits for you, the average rider? Let's take a look.
---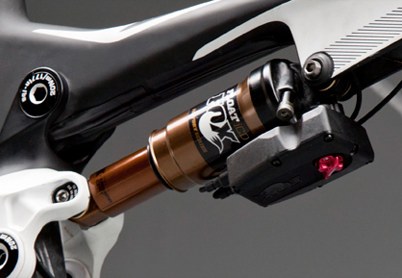 Fox collaborated with Shimano to produce iCD (intelligent climb descend) which is basically an electronic remote switch which activates the servo driven suspension lock-out. As the name implies, the two settings are climb and descend! Basically climb mode switches the suspension into the pedal platform setting on the Fox CTD shocks, front and rear, and descend mode opens it all up.
The beauty of this design is the minimal nature of the handlebar remote "collar" which is a great improvement on nearly every previous remote suspension device I've ever used. In action, the servo motors make a huge difference compared to a cable remote and allow for very fast (less than half a second) and reliable switching between suspension modes front and rear.
The system is powered and wired by a Shimano supplied kit straight from their Di2 electronic shifting line. Battery life is said to be 2-3 months and the whole system weighs approximately 70 grams (2.5 oz) more than a conventional cable setup.
E:i Shock
---
E:i technology from RockShox offers the first completely automatic electronic rear shock. This system has been produced in association with Trelock and the Accell group (who owns Lapierre, Ghost and Haibike) and is available in the US on Lapierre's 2014 range. I was fortunate enough to test ride the Lapierre XR 729 at Interbike and gave the technology a real workout on Bootleg Canyon's rough and undulating trails.
The system comprises of 3 sensors: One accelerometer on the fork, one acceleromoter on the stem and a cadence sensor. These feed information to the head unit which then activates the shock in 0.1 seconds from the bump being registered. This results in the suspension changing 20-30 times per minute. Try that with a cable remote! The head unit also operates as a bike computer, displaying time, distance, speed, cadence and battery, plus the current setting of the shock and the user selected mode.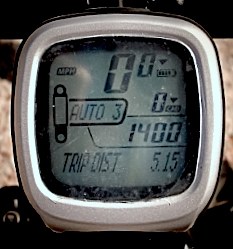 The head unit will display these four settings:
Pedalling with no impact - locked out
Pedalling with small hits - medium compression setting
Pedalling with bigger hits - fully open
No Pedalling - fully open
On the Trails
---
I didn't get the chance to ride the Fox iCD but all reports say it works very well. It is, in some ways, a much more simple design than the e:i system but the introduction of powered servos instead of cables is still a great leap forward and undoubtedly creates more ease of use.
The e:i system takes it all the way to the next level, putting your rear shock into the hands of a computer. It makes a wonderful electronic vzzzzzt as it constantly adjusts modes, similar to a Di2 road setup when changing gears or when the front derailleur "trims". That's probably not a good enough reason to buy it but it's certainly funky!
Before riding the e:i Lapierre I also tried out a Scott Genius LT 720 with 170mm travel and a TwinLoc cable remote suspension adjuster. This was a great opportunity to experience both systems on the same trails on the same day and to be honest, the Lapierre won the rideability award hands down.
While it may not be completely fair as these are very different bikes for different conditions and styles, one of the downsides was that I had trouble getting my head around all the switches on the Scott's handlebars! Even with the TwinLoc at my thumb I found I was rarely using it because of the complexity of having two switches plus a derailleur shifter - "aaaaahhhh! Which do I press?" It's like learning to drive a manual car all over again!
On the other hand the electronic system, once set up, smooths out the suspension making the bike extremely easy to ride. It reminded me of the old hardtail days where the only adjustment was a lockout on the fork. Ironically, a complex system transfers into experiencing the simplicity of the ride. This is more like driving an automatic: Point and shoot.
The Bottom Line
---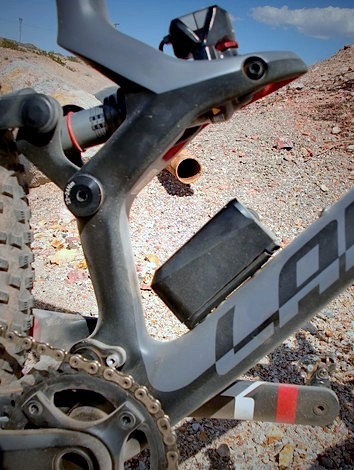 The bottom line is that it definitely works well, very well, and that's coming from a cycling purist who doesn't use any sort of computer on any of his bikes. I had a great time vzzzzing along the trail! There are, however, a couple of points I would like to make.
Firstly, any system like this could be a little lost on an already very efficient short travel XC bike. It certainly made a difference to the ride of the Lapierre XR 729 with 100mm travel, but on a big travel bike like the Scott this system would be more at home, plus the weight penalty would not be as noticeable. There are also some bikes that are so good that this would detract from the experience, notably another I also rode that day: the Yeti SB75. This bike is so well designed that it climbed better with the suspension open than many dual suspension bikes with the latest pedal platform technology.
The E:i system is definitely more suited to the bigger travel trail and all mountain crowd who would be constantly switching between traction modes.
Secondly, and this goes for both systems, if you crash hard and break a servo or head unit the repairs could take a lot of time and money. Similar to Di2 road groupsets: they work fantastically well until you drop the bike....
In saying that, I think electronics are going to become more common on our mountain bikes in the future, and rightly so. If these first two attempts are anything to go by, then the future of electronic suspension components is very bright indeed.