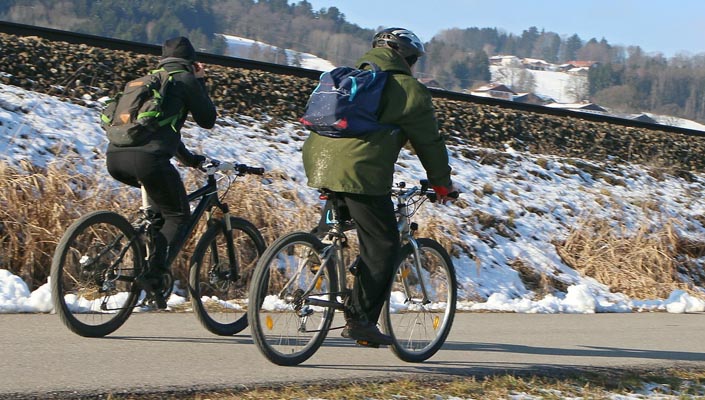 The best bike for crossover trail to commute is always going to be a hardtail mtb with slick tires.
For some of us, owning a plethora of bikes for every purpose is an impossible ask. Maybe we live in a one bed apartment, have so many kids that having anymore bikes means building a new garage, or perhaps we just prefer to live simply without loads of stuff for every conceivable eventuality. Whatever the reason, I wanted to introduce a collection of bikes that meet some of the needs of those who are happy with just ONE bike, as long as it does what it needs to do.
One of the biggest hurdles is getting a single bike for trail riding, but that also works well on the road as a commuter. You could pick up a gravel grinder or cyclocross bike, but these are really just road bikes with a beefier frame and chunkier tires - they are just too specifically road orientated to be good all-rounders in the eyes of an average Joe bike rider.
At the other end of the spectrum is a dual suspension or trail orientated mountain bike. Great for singletrack, but similar to saddling up a slug when riding on the road. My two cents is that if you truly want a bike that crosses over from trail to road, then I think your best bet would be a 29er hardtail mountain bike with some slick tires for the weekly commute. But that is what I reckon (and have done), but what other options are out there?
We have attempted here to find a bike for many eventualities - whether you are a road commuter looking for an off-road bike or a mountain biker looking for a road rig. Each of these bikes could fill multiple roles and hopefully one of them is the single do-it-all bike you were looking for.
GIANT Roam XR 0 and CANNONDALE Quick CX 1
---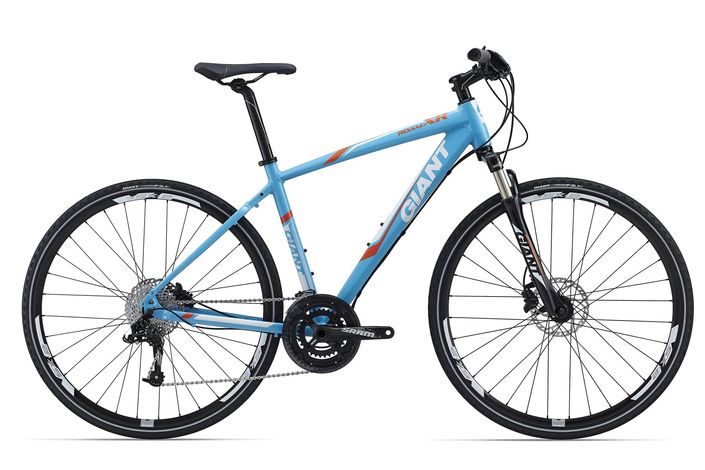 The Roam and the Quick are bikes from a similar mould. Although you would categorize them as hybrids, they are solid enough to ride on basic trails if that is as far as your mountain biking goes. The Giant Roam XR 0 is the most money you would ever pay for what is basically a hybrid bike. Is it worth it? That depends on how mountain biking your mountain biking is. If you are serious about getting into trail riding and thinking of using your commuter, than this is not your bike. Same is true for the Cannondale Quick CX 1.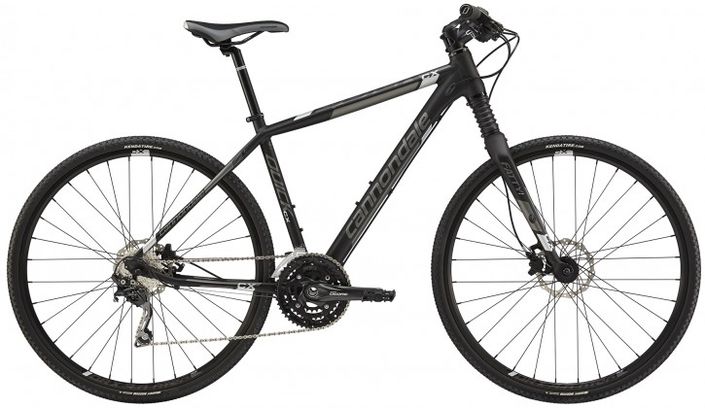 While these two bikes are comfortable urban cruisers, when it comes to off-road performance the weaknesses are the narrow tires, minimal suspension, and the geometry of the frame. For gravel riding, basic trails, and fire roads, thumbs up. For technical singletrack, it's a NO from me.
In saying that, both these bikes are the most comfortable to ride for the average person, would be good commuters, and are tough enough to tackle some trails and gravel.
SCOTT Aspect 940
---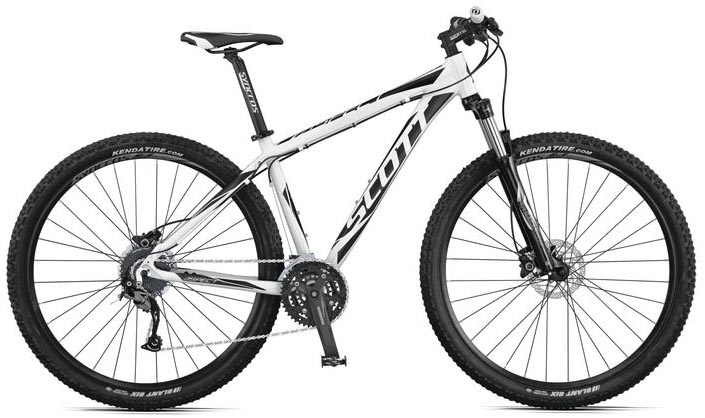 The Scott Aspect 940, to my mind, represents a middle ground. This is a relaxed and simple 29er hardtail mountain bike. You could ride basically any terrain without a problem and a simple conversion by swapping out the chunky knobby tires for something narrow, (even down to an inch and a quarter), would result in little hindrence on a city commute.
This bike would suit the rider who commutes Monday to Friday (slick tires), and mountain bikes on the weekend (knobbies). Mountain bikes like the Aspect are a dime a dozen in the marketplace so you would have little diffculty finding the one that rings your bells. Just budget in the tires (most shops will offer a generous discount on slick rubber with a bike purchase) and get used to changing them!

NOTE:
Why does a mountain bike make a good commuter? Well the question here isn't which bike is the best for commuting, but which can be ridden off the trail one day and onto the streets the next. A hardtail MTB does both these things well. These bikes are pretty simple in design, so not too much maintenance is required, they have a comfortable, yet performance orientated, position so you can get up to speed on the road and they are robust enough to handle whatever you throw at them. Many have rack mounting points on the frame so you can load them up without too much hassle.

Of course price point makes a big difference to a bike capabilities, so talk to your LBS for the best option with your budget.
TREK Superfly SS
---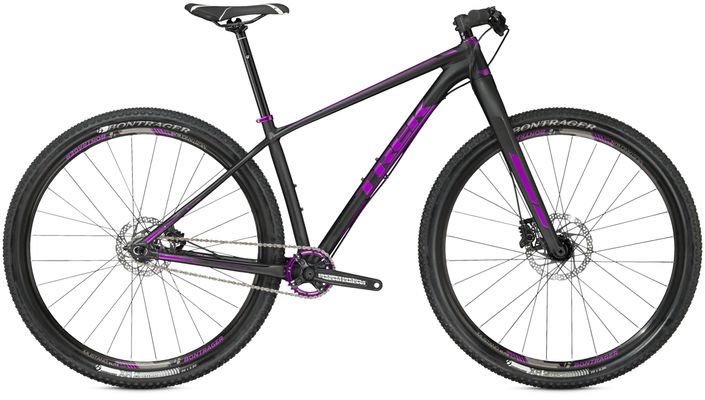 The Superfly SS is the mystery bike, the odd one out and perhaps the only bike here that really stirs the emotions. This bike represents the far end of the spectrum: A 29er full rigid mountain bike weapon - but how well would it chew up singletrack? Bloody well, I'd say. Not only that, you could ride off the trail and onto the road at lightspeed. This is an aggressive race orientated mountain bike and would be my personal preference for trails and city commute.
Perhaps even here you may want a set of narrow slicks for the full week's commute, like the Scott, but this bike is steep, racy, and simple. If you have the legs and the skills to manage it, this is the best bike here!

Check out the Comparison
4 bikes for trail and road / commute

Conclusion
---
Hybrid bikes are always popular due to their comfortable riding position, affordability, and all-round characteristics. When looking for a bike to do everything, though, they will fall far short if that includes some real mountain biking.
If this is you, my recommendation would be to purchase an XC hardtail, (tighter and steeper than a trail bike like the Scott featured here if your city riding needs to be fast or long in distance), and a spare set of tires, or even wheels and tires if the budget reaches that far (just makes it easier!) Swap them out for road or trail riding when needed.
A more aggressive XC bike like the Superfly, (perhaps though one with gears!), is capable of crossing the boundary between effective and efficient road riding as well as being super capable on any dirt trail imaginable. Depending on how much you spend, these bikes can be light, comfortable, and fast, and offer real performance no matter where you ride.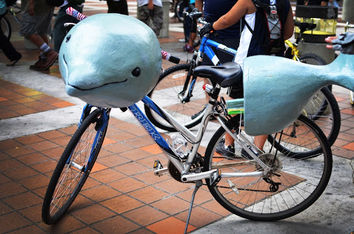 Hybrid bikes are like a locust plague, both in numbers and in their use to you - which is zero, in case you didn't get the... yeah. Moving along.
Hybrid bikes have a mixed past...
READ MORE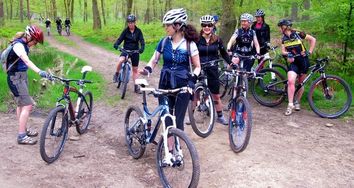 In this article, we are focusing on just one style of bike - Cross Country (XC). But within this one style, we are going to zoom in on whether you should go for a hardtail version or a softail / dual suspension version ...
READ MORE