Yes, I know, we've been here before, many times in fact, but it's Christmas again and the search for the perfect gift continues.
I worked in a bike shop for many years and every time just a few days out from the 25th December people would come in wanting a small present or stocking filler for their cycling husband, friend, sister, son, cousin, aunt...you get the picture.
This year, as the opportunity has arisen, I thought I would get in early and write a list of gift ideas suitable for the two wheeled folk out there. So here is the BikeRoar list of the 10 best small (and inexpensive) presents for the cycle nut in your life.
Cycling Nut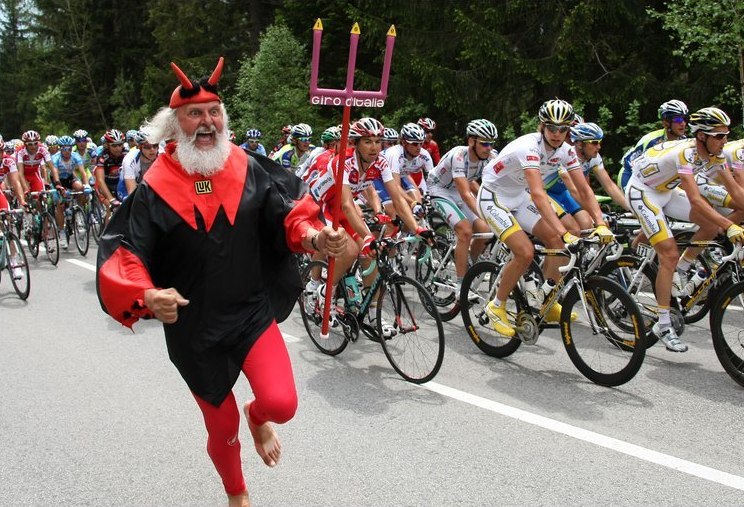 What a brilliant invention. Real cyclists aren't meant to have big arms, but that's what you need to pump a road tyre to 100psi with a standard mini pump. CO2 regulators do the hard work for you and many are beautifully made! Often supplied with bonus cartridges and a sleeve (so you don't lose skin when the cartridge and regulator ice up). A particularly good gift for the road cyclist.
---
2. Gloves/socks

It sounds like a boring present your granny would buy, yet never underestimate the value of a good set of cycling gloves and socks. MTB riders always wear gloves and there are some great options on the market that combine high protection with a little brand related 'cool' factor. Also socks. You can never have too many pairs of performance cycling socks. Look for technical fabrics like 'Coolmax'.
---
3. Mini tool

Gadgets are cool, especially the type you WILL use! Mini tools are shiny, and shiny means good. Many types are available, from the basic set of allen keys, to the do it all with chain breaker, tyre levers and a t25 (ask the MTBer about that). The smaller, lightweight tools are favoured by the road cyclist, while a mountain biker may prefer the more comprehensive 'all day riding' tool.
---

Maybe it's just me, but we live in the carbon era and I love it! Everything made from carbon fibre has a certain 'bling' factor and bottle cages are a good way to get (or give) that fix inexpensively. All cages share a standard fitting size.
---
5. Computer

Could probably have gone to number one, but many cyclists will already own a computer so check first. Computers range in price from very cheap to hundreds of dollars for the latest GPS/heart rate units. Check BikeRoar for some great reliable brands. Standard functions will be current speed, distance, time, average and max speed. GPS units may include mapping and are usually downloadable to PC or Mac. It is a good idea to have a budget in mind, then go shopping.
---
6. Jersey

Go covert and check the size of their riding clothes. The great thing about a local bike shop is that it is easy to exchange clothing if it's the wrong size. There are casual and race cuts in cycling jerseys, you should know which is suitable. A great option is team kit. It is the same story with socks; you can never have enough riding clothes.


---
7. Mini Pump

Most regular cyclists will have a mini pump, but I have noticed lately there are some beautifully made aluminium and anodized pumps out there that would be perfect for the discerning cyclist. I just bought myself a microscopic alloy mini pump for my road bike and it is brilliant!


---

Roadies overtly display their love of 'nice' gear (mountain bikers are perhaps more covert). Cycling specific sunglasses come in many combinations of lens and frame colours and can be quite inexpensive. Look for products that come supplied with with multiple lenses, or, for a bit more money, a single photochromatic lens.


---
9. Cleaning Kit

Yeah, it's boring, but many of us are approaching winter and our bikes take a beating from mud, rain and snow and down here in Oz the fine dry dust gets into everything. A complete kit with cleaning product, degreaser, brushes and some lube is perfect for a rider that doesn't let the season deter them.


---
10. Anodized Bits

I have left the best till last (and I know many my age who will agree with a smile and vigorous nodding of the head). Never underestimate the power of anodized products to bring a tear to the eye of the 40 something year old cyclist on Christmas morning. You can find headset spacers, chainring bolts, spoke nipples, derailleur pulleys and more. The colours of gold, red, blue etc are also very Christmassy.
---
So there you go, some ideas for Christmas. I hope you all share a brilliant day with family and friends and manage a quick spin on the pushy before the kids get up demanding that the present opening begins.
Anything you think I have missed? What would be your ulitmate stocking filler for a cyclist?