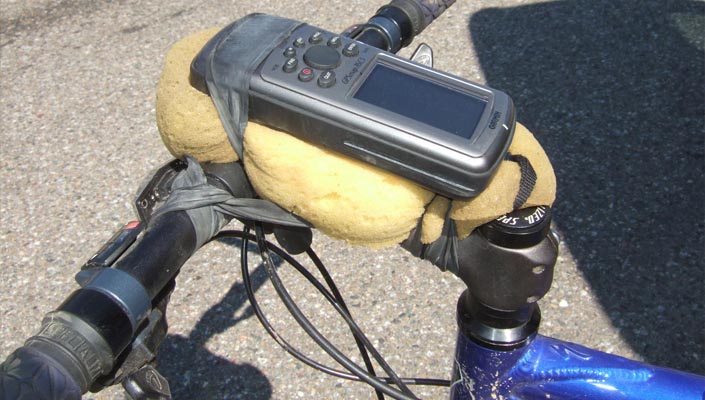 The DIY phone mount alternative! Sure you might save a few bucks, but...
Let's face it - we live in the Information Age. For a cyclist, that can only mean one thing: stats, stats and more stats. There are several hundred options for recording, capturing, viewing, sharing, analyzing, and comparing this data... and with smart phones getting smarter, apps getting appier, and cycling computers continuing to compute things, there is only so much we can take in before we implode.
We all know that when you have a specific device for a specific purpose, you end up with no plug sockets left in your house and a Tupperware container full of chargers you aren't sure you need, yet can't throw out - just in case.
Enter the smart phone mount. It's a device you already use for 99.99% of your on-the-go technology needs, it's light, and at the push of a button you can let the whole world know you just did a 10km ride to the shops and back averaging 67 watts.
But what's the best way to connect it to your bike? BikeRoar investigates the top 4...
1. Quad Lock Bike Mount
---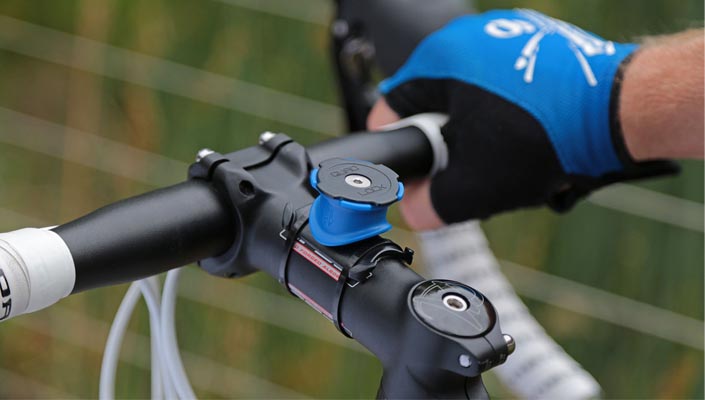 The self-described ultimate smartphone mount, Quad Lock Bike mount has a patented mounting system where all you need to do is 'twist, lock, and go.' It lays claim to being the lightest and strongest mounting system on the market, and with cases and adaptors for iPhone, Android, and GoPro, coupled with a reasonable price point of $35-$85 (depending on your choice of phone) - it definitely needs to rank in the top 4.
2. LifeProof Bike Mount
---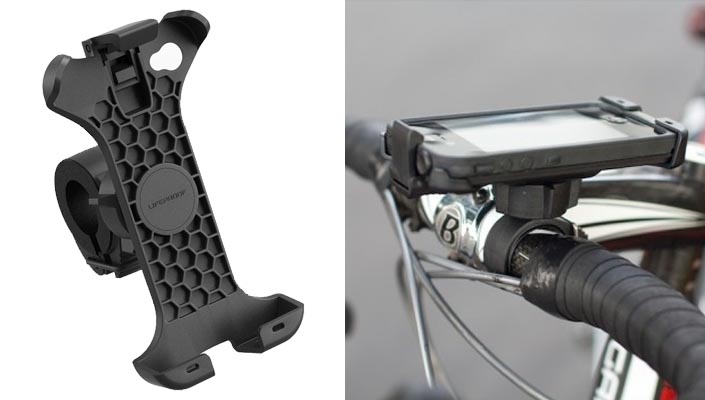 Known for making cases which will enable your phone to still be fully functional even after being throw into the fires of Mount Doom, now you can have the LifeProof Bike Mount to go with it. Adjustable, compatible with iPhone and Android, convenient to use by all accounts, and complete with a quick release, your phone can now be LifeProof on the bike.
3. BioLogic Bike Mount
---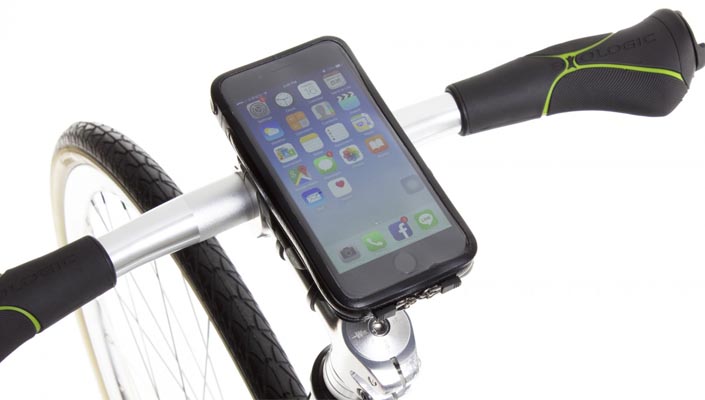 If you have a BioLogic WeatherCase, the BioLogic Bike Mount is for you. With the trademarked AnchorPlate, it's the Pepsi to Quad Lock's Coca Cola. Different enough to collect its own patent, BioLogic then have mounts and cases which are compatible with the AnchorPlate for whatever phone you have - from large to small. Perfect for commuting, rainy-day rides, and workouts, compatible with iPhone and Android, and you can also buy a dynamo recharge kit (to keep your digital device charged using "pedal power") which we think is pretty cool.
4. RokForm Pro and Sport Bike Mounts
---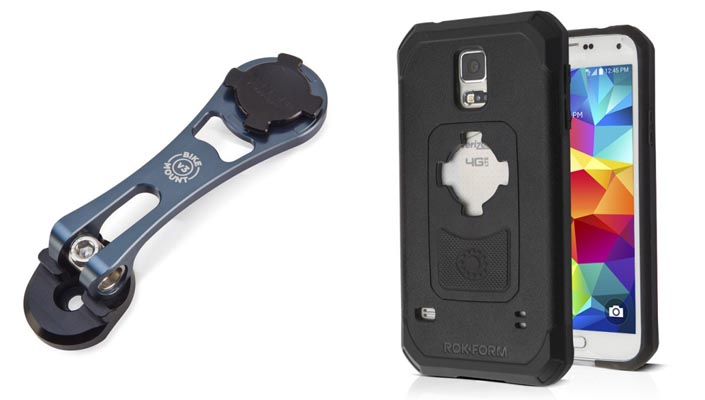 Based on dual material construction for case and mounting system, RokForms are tidy and attractive bike mounts. The Pro version threads onto your steerer tube and has adjustable viewing angles for differing light conditions. The dual retention locking system has a magnet kit and RokLok mounting technology for twice the stick. Compatible with iPhone and Android
More of a phablet kind of person? Now you can take it with you with one of these: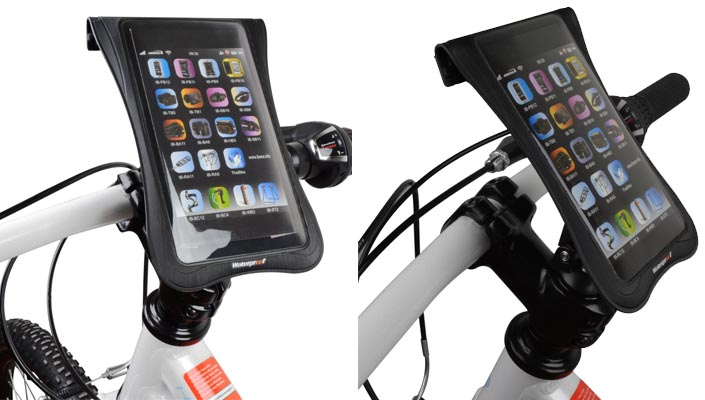 Ibera large device bike mount
Lol.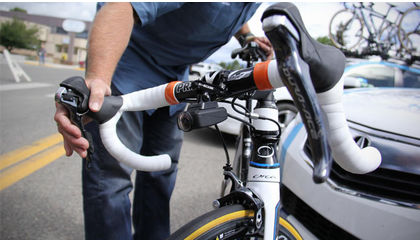 The world has been fascinated with moving pictures since American inventor Thomas Edison developed the motion picture camera in the late 1800s. With the advent of micro low-cost, high definition digital cameras the practical uses are almost limitless especially in the world of sport...
READ MORE