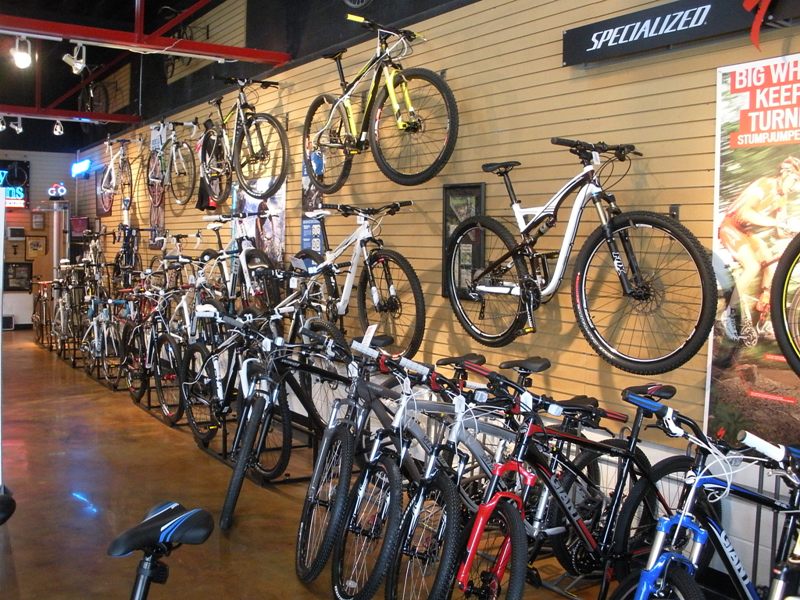 Have mountain bike, will travel...yes...but how far?
Mountain bikes have never been more affordable. At the trail head on the weekend a friend and I often comment on the change in bikes people are riding these days. Most are dual-suspension, many are 29ers and all are right up there in spec.
When I started riding half the guys were on $700 v-brake hardtails; affordable dual-suspension bikes were heavy and unwieldy, anything rideable was super expensive. My first "good" bike cost nearly $2,000 and it was also a v-brake hardtail.
The new affordability has also led to the market being flooded with new designs, brands and uses for your dual-suspension machine. The days of choosing between cross-country, trail or downhill are long gone as many manufacturers try to create the bike that does everything...with greater or lesser success.
So, I want a mountain bike, I've got money burning a hole in my pocket, do I buy a hardtail or dual-suspension, and if so, how much travel?
We have created a categorisation of mountain bikes to help explain the different purposes of each bike and the advantages and disadvantages inherent in each.
This is from the viewpoint of a 26" wheel benchmark. For a rundown on the 29" platform see here.
We all have to start somewhere. Defined as a recreational mountain bike, this style has more the 'look' than function of an off-road bike. The gearing, suspension and wheels of a recreational bike lend more to family riding and very smooth trails.
It is a good idea to talk to your mountain bike specialist in the LBS to gain an understanding for which type of bike you may need. Buying a recreational mountain bike for trail riding to save money becomes false economy when the wheels disintegrate and the fork snaps. Better to get it right the first time!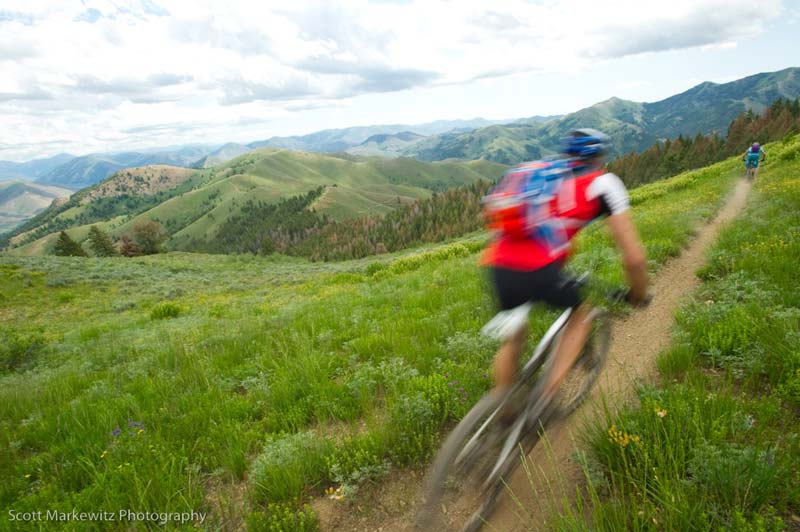 XC Hardtail. Up to 100mm (4") travel
XC hardtails are the lightest weight and sport the least travel of all performance mountain bikes. Typically a fork of 80-100mm travel will be found, also tighter geometry and twitchier handling; useful when racing on narrow singletrack. Materials will be alloy, carbon fibre, cromoly or sometimes titanium.
At the higher spec these are XC race bikes, particularly in a 29" wheelsize.
XC Dual-Suspension. Up to 100mm (4") travel
Dual-suspension bikes improve grip, tracking and braking as the rear wheel follows the contours of terrain more efficiently. They are also more comfortable to ride! Short travel dually's are perfect for speed on rough and technical trails. Often an XC dually will be constructed from high grade alloy or carbon fibre.
Like their hard tail cousins, these bikes are great for technical, tight terrain, climbing, fast acceleration and of course racing XC and endurance events.
Trail Hardtail. 120mm (5") travel
With more relaxed geometry than a pure bred XC bike and a fork with up to 120mm travel, trail bikes are a great tool for all day singletrack riding. The longer wheelbase and slacker geometry on many trail bikes leads to greater stability and confidence on rougher, steeper trails.
Trail Dual-Suspension. 120mm (5") travel
Similar to the XC dual suspension bike, a trail bike will have more relaxed, less aggressive geometry and greater travel. Typically sporting 120-130mm (5") travel front and rear, these bikes have become the go-to tool for all round riding. They won't go uphill like an XC bike, or down like an all-mountain, but tend to be well capable of both.
Recent material and suspension technology means these bikes can also be raced effectively, particularly in endurance events like the 24hr format.
All-Mountain. 140-150mm (5-6") travel
With advances in suspension design and technology, as well as carbon frame materials, the all-mountain bike is becoming the new "jack of all trades". Front/rear travel will be around 150mm (6") making these bikes great for rough, technical riding on steep downward trails, yet they can also have the capability to be pedalled upwards.
More robust frames and wheels to cope with increases in suspension travel will usually add a few kg's to overall bike weight.
Geometry will be slacker again, which becomes noticeable when climbing. It can be difficult to weight the front wheel when the gradient gets steep. An adjustable travel front fork can compensate for this to a certain extent.
A perfect bike if you like to hit it hard, yet also want to be able to pedal over nearly everything.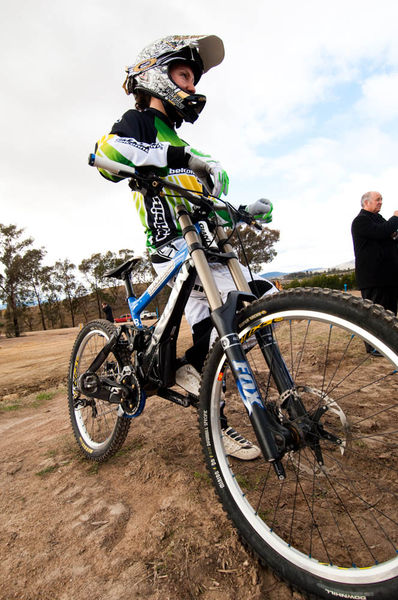 Freeride. 180mm (7") travel
Freeride usually involves large drops, jumps and manmade obstacles. Travel of around 180mm (7") is common, though usually with a single crown fork. These bikes are as tough as a downhill rig yet they have steeper headtube angles and shorter wheelbase for low speed manoeuverability and stability on technical trails.
A downhill bike will commonly feature approximately 200mm (8") travel front and rear, with a triple crown fork. Weight, geometry and suspension results in downhill bikes being primarily intended for high speed descent, and downhill riders will push or shuttle via chairlifts or vehicles to the trailhead. These bikes will also have very slack head tube angles (66 degrees or less) and long wheelbases for high speed stability and will accommodate the use of up to 3" wide knobbed tyres.
Typically a short travel hardtail designed for aggressive handling, agility, fast acceleration and jumping. Often featuring an alloy gusseted frame, aggressive slope top tube, high spec wheels, single chainring/bash guard setup and minimal gearing, these bikes are used for riding on purpose-built race tracks and dirt jump trails.
Forks may be anywhere from 100-140mm travel.
This is just a guide. Remember to talk to your local bike shop mountain bike specialist to work out which is best for you, your local trails and riding style.