When I started cycling well over a decade ago the most advanced computers had the incredible ability to measure speed, cadence and heart rate. How things have changed. These days a cycling computer is no longer even necessary; instead just throw your smartphone into a jersey pocket or onto your handlebars and with the appropriate application running and you will have a feast of information available far beyond what is possible with a magnet attached to your spoke!
Even the free applications can provide more analytics than any bicycle computer from back in the day was ever capable of. The explosion of apps for iOS and Android is such that it would be impossible to cover them all. We have chosen a handful that deal with a few different aspects of cycling.
1. Strava
---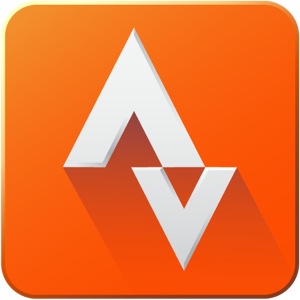 Strava (acknowledge the audience groan) is a bit like our current city mayor; everybody says they hate him, but someone must have voted him in. No single cycling app has attracted so much attention and polarized so many opinions, or really demonstrated what is possible with a bike "computer". All this is a result of its greatest strength: to compare rides or "segments" on a Facebook style social media platform.
But the social aspects are only part of this app's capabilities. Strava can be switched on, thrown in a pocket and the app will chart your ride. Post ride analysis will display the mapped route with all the variables you would wish to see and includes times/speed/place on any segments that have been ridden, as well as power meter measurements and a "suffer score". All this can be displayed and compared with other cyclists results of the same ride or segment.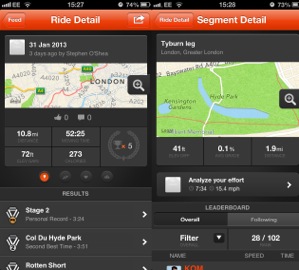 Don't be surprised when another Strava endowed rider hunts down your KOM ride to get on top of the pile. I'm sure I'm not alone in receiving a notification on my phone that my KOM has been beaten. Dammit! Then again, it's all part of the fun!
The paid version offers excellent tools for long term training plans as well.
Whether used for good or evil, Strava is an incredible application. I use it to chart my training weekly and monthly, although sometimes knowing it is sitting back there ticking away makes me ride too hard, too often! After all, you've got to post a good time!
Similar applications are MapMyRide and also Garmin Connect. These are both also excellent tools to measure your ride and, as with MapMyRide, even have the capability for someone to watch your ride in real time, rather than waiting 'til you get home and uploading the file. These applications are also compatible with many different devices so you can quite easily use your Garmin unit to record the ride then upload to an alternative application like Strava.
2. Cyclemeter
---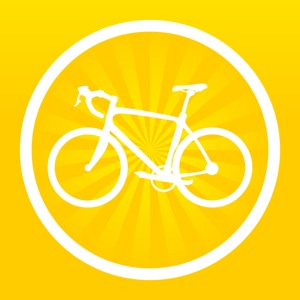 Cyclemeter is best used as full function cycling computer attached to your handlebars. It offers a wealth of information not only concerning your progress on the bike, but also physiological variables as well. The app displays mapping and can be used for route finding and plotting. Cyclemeter is hard to beat as a fully customizable bike computer with its impressive array of functions and for that reason always comes at the top of the pile when comparing cycling apps.
Check the price to access some of the more advanced features but in saying that - if you are after a full featured cycling computer but shirk at the price of an expensive independent GPS unit, then an app such as Cyclemeter mounted on a quality bar mount is a great option at a fraction of the price. iOS only.
3. Google Maps
---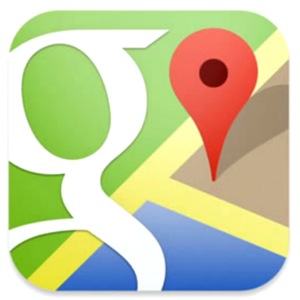 This is one area an Apple aficionado may concede that Android users have it better, (then again, who am i kidding?) Google maps has long been the benchmark for route mapping and plotting. If you are after the premium route mapping and navigation application it is hard to beat. A specific cycling update is in beta so it won't be long before this premier GPS mapping system comes to a handlebar near you! Google maps functions like the GPS in your car and can even point out a nice cafe to stop for a mid-ride latte or perhaps beer! Coffee, beer, bikes, apps....what's not to like?
4. Bike repair
---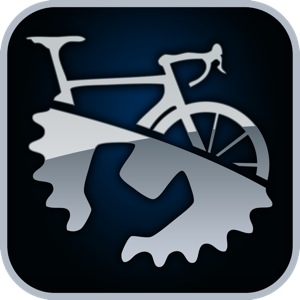 Bike Repair is a bit different to those already mentioned. The Bike Repair app is a cycling reference tool that covers many of the repairs every home mechanic will be faced with at some time. The great part about this app is you can access its contents while out riding, so if anything comes up that you can't handle alone, pull out Bike Repair and do a quick search! This only covers some of the functions available here.
The app is user friendly, has a great visual quality and is extremely useful if you have difficulty with bike maintenance.
5. Cycle Coach
---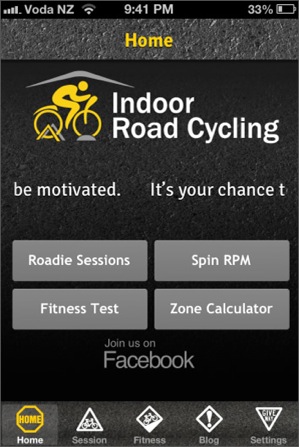 To get the most out of your training on an indoor stationary trainer check out the Cycle Coach app. I like this application because it helps make what can be an immensely boring activity into a more interesting and purposeful workout. All you need is an Apple iPhone or iPad (no Android version yet as far as I know), as well as an ANT+ device like a Garmin or Polar unit which measures cadence, heart rate and/or power.
This app is more than a measuring device, it is also (as the name implies) a coach. You can personalize training efforts, compare past performances and use it as a motivation tool!
We know there are many more great apps available. Share with us your favorite and why you think it is so special.