Where will you watch this year's Tour de France? The 100th edition of Le Grande Boucle starts in Corsica on June 29 and ends in Paris on July 21. The biggest parties will be along the race route and at stage finishes. But if you're stuck stateside, here are a few places to enjoy the Tour with like-minded, enthusiastic fans:


---
Bend, Oregon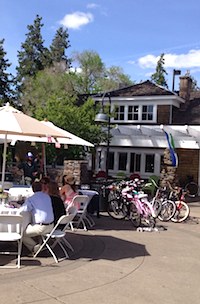 Bring your cruiser to Crow's Feet Commons for a Tour kickoff party on Friday, June 28. Festivities start at 6 p.m. at the city's newest hangout - a combination bike shop, ski chalet, pub and cafe. There will be 16 craft beers on tap, or you can do as the French do and opt for an espresso. Everyone will get a T-shirt to screen print "Crow's Feet Cutters," referring to the pretend Italian bike team in the classic cycling movie "Breaking Away." From there, partiers will pedal to the Tin Pan Theater to watch the flick.

During the Tour, Crow's Feet will open earlier than usual at 5:30 a.m. to show all 21 stages live. At 7 a.m., a breakfast cart will arrive with locally made pastries.

On Monday nights during the Tour, Crow's Feet will show more cycling films including "American Flyers" and "Triplets of Belleville."

Owner David Marchi is excited to host events around the Tour and bring Bend's large number of biking enthusiasts together.

"We're building community," said Marchi, who considers himself more of a race fan than competitor. "I don't race unless someone is chasing me."



Crow's Feet Commons: 875 NW Brooks Street, Bend, OR 97701
---
Boulder, Colorado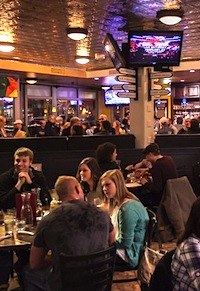 Watch Tour replays all day long at Rueben's Burger Bistro, where everything is about cycling. With eight hi-def. screens around the restaurant, you won't miss a single attack or finish sprint. The bistro specializes in Belgian beer and local microbrews. Burgers boast names like "The Eddie Merckx," "The Phinney," and "The Alp D'Huez." The walls are decorated in Tour paraphernalia such as a signed Merckx Molteni jersey and the bike Laurent Jalabert rode when he won the 2002 Tour hill climber's jersey.

But if that doesn't impress you, owner Rueben Verplank says the pros eat here. "Garmin's Christian Vande Velde, who lived in Boulder for a long time, always comes in when he's in town," said Verplank.

And here's an inside scoop: Big crowds are expected for the mountain stages, so some days Rueben's will open early.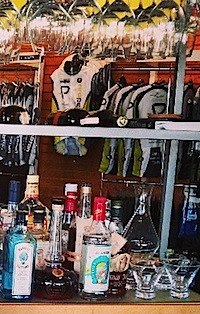 At Boulder's boutique bike shop Pro Peloton, you can pour yourself a glass of bourbon and cozy up on the couch while watching Tour highlights. The shop has a full service cocktail bar, free to customers.

"Usually, there is beer in the back fridge," said mechanic John Husk. "I've got my own stash that I'll share once in a while."

Pro Peloton will play the tail end of each Tour stage live when the store opens at 10 a.m. "Come in early and watch it when it's a good stage," said Husk.

Boulder is home to Tour riders Tejay van Garderen and Taylor Phinney. "They come in regularly," said Husk. "One good thing about Boulder is you can watch the Tour anywhere here."




Rueben's Burger Bistro: 1800 Broadway, Boulder, CO 80302
Pro Peloton: 2615 13th St., Boulder, CO 80304
---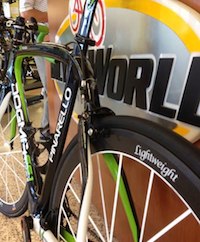 Houston, Texas
Tour aficionados will gather at Bicycle World of Houston to watch the race projected onto an eight-foot screen in the store's multi-purpose room. There's plenty of space for the 250 club riders who will escape the heat and watch the race in the comfort of A/C. Crowds are expected on the weekends after the usual Saturday and Sunday morning rides. BYOB, and if you're lucky, you may find a cold one in the store's fridge.



Bicycle World of Houston:
14536 Memorial Drive, Houston, TX 77079
---
Atlanta, Georgia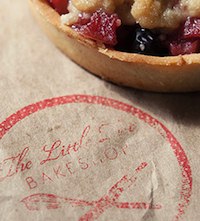 Before heading to work, bring your laptop to Octane Coffee and Little Tart Bakeshop in the Grant Park district to watch the Tour on their free Wi-Fi. You'll find delicious, thin butter cookies in earl grey, lavender and lime flavors that will bring out your true Frenchman. Or, bite into a lemon tart, croissant, crème fresh quiche or gougere cheese puff. Ask the barista for a fruity Ethiopian virgachesse that will perk you up for the day's stage. This is a popular stop for weekend road riders and it's a sure bet you'll bump into diehard Tour fans here.



Octane Coffee & Little Tart Bakeshop:
437 Memorial Drive, Atlanta, GA 30312
---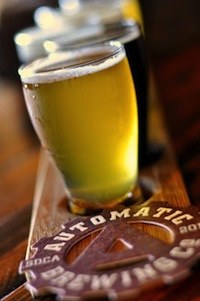 San Diego, California
In the Mecca training ground for serious cyclists, Tour fans will pack the long tables at Blind Lady Ale House, where the Tour will replay each night at 8 p.m. Andrew Lee, owner of nearby Adams Bikes recommends any of the pub's homemade automatic brews. When asked which beer he'll be drinking, Lee replied, "The one that's right in front of me."



Blind Lady Ale House: 3416 Adams Ave., San Diego, CA 92116
---
Let us know in the comments where you'll be catching up on the Tour action in your neck of the woods...