Warning!!! Cycling is bad for the environment!
So there is a Washington State representative who has come to the conclusion that because cycling elevates the heart rate, which in turn increases the cyclist's respiration rate causing more CO2 to be expelled, this is bad for the environment... Therefore cyclists should have to pay a carbon emission tax. 
I first noticed this via a Tweet from our friends at Performance Bike (@performancebike).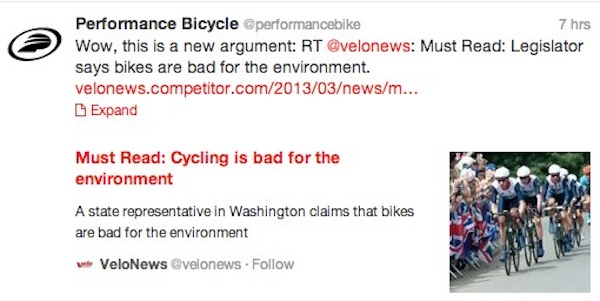 ---

Then I aslo noticed it on Google+ from Jon Schull.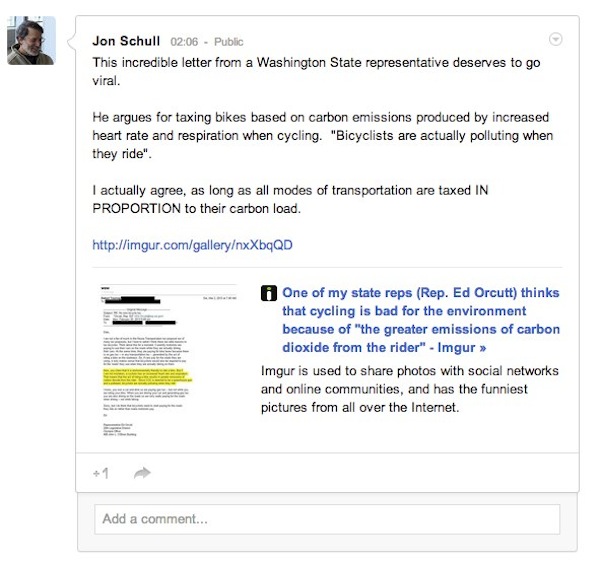 Jon had a link to the full e-mail, I found it an interesting read. You can read it here.
There were some fun comments, One of my favorites is:
"He's technically correct, and that IS the BEST kind of correct."
Watch out people. If this idea catches on we will be taxed for any type of movement. A tax on breathing... It had to happen!
---

Another one of my favorite bike races is underway (to be honest, they're all my favorite). The Paris-Nice has started and it's fantastic to have a Frenchman win the first stage.
My money for the GC is on Robert Gesink, but who knows what will happen.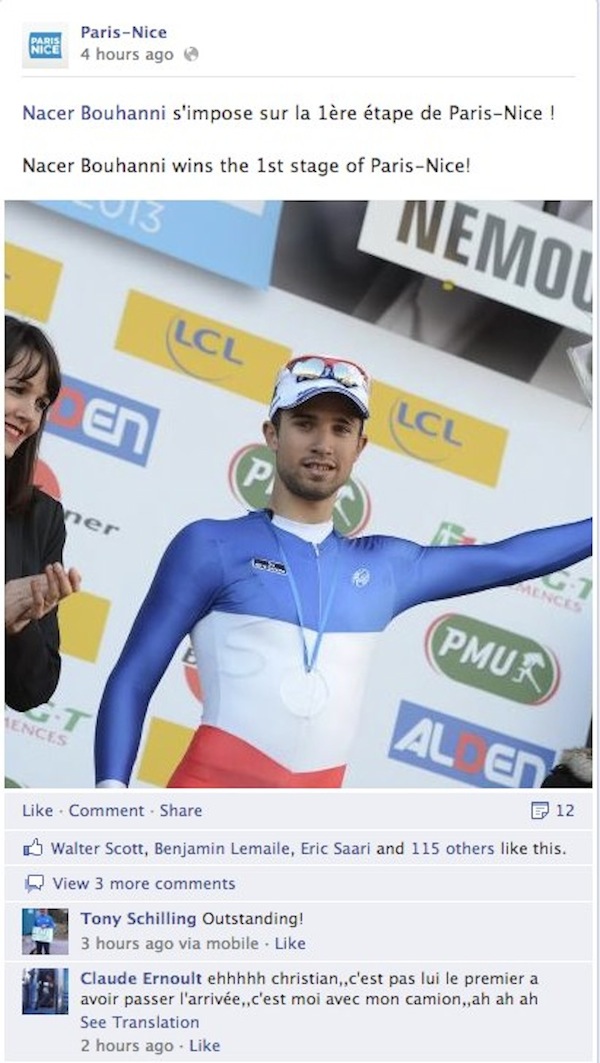 ---

Now for my Bike of the Week. This week I think it has to go to this Cannondale posted from Pacific Bicycle Company.
Maybe it's the color, because I have never been a fan of the lefty, but this is one great looking bike. It makes me want to 'just ride'.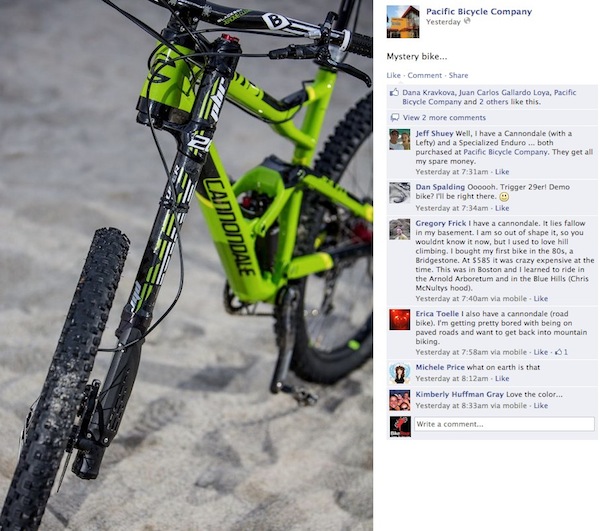 ---

The best cycling photo for the week comes from Wendy Chartier on Pinterest. I think this is a great shot. Like they say, a picture is worth a thousand words and I think it's really true for this one.