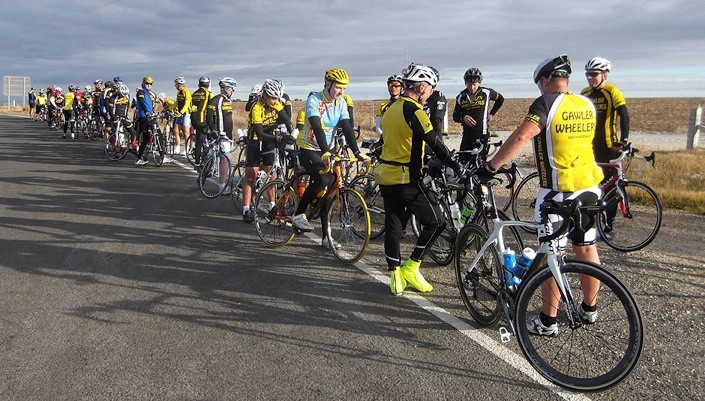 The Gawler Wheelers is now a 180 rider strong group after a successful use of social media.
Cycling and social media can be both a marriage made in heaven – and one made in hell. We have a look at some of the possibilities and problems that the world of social media brings to cycling.
In the early 1980s, a Danish professional footballer who was playing in Belgium was invited to ride in the team car during a local semi-classic bike race. He later told of his surprise at how the crowds could go straight up to the riders before the race, talking to them and exchanging jokes just minutes before the race began.
In some ways, social media has meant a return to these times, when the distance between riders and fans is minimal. Today, teams and riders give you insights into the world of professional cycling that you wouldn't otherwise be able to get. It is, however, a double edged sword that has already had wide ranging consequences for the world of cycling.
The Good
---
One of the best examples of what social media can do for cycling was this year's Milano – San Remo, which was hit by hard weather. Just how bad was highlighted within minutes of the riders being pulled off the bikes and put onto the team buses, before they were driven through worst of the sleet and snow. Riders like Davi Millar snapped images from the team bus showing riders looking like frosty the snowman, or with faces full of freezing resignation.
It was a great example of how social media lets riders and fans interact through channels that aren't doctored by spin and teams.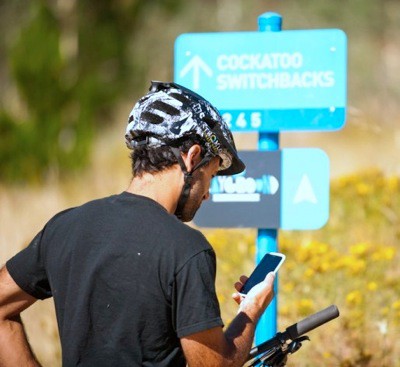 Photo: Flow Mountain Bike
Another area where social media can be said to be doing good things is with the cycling apps for smartphones like Strava or Endomondo. These apps lets us compete against ourselves and others online. Online leaderboards and communities are great motivators for the early spring rides in less than perfect conditions, and it lets you keep track of your form in new and better ways.


TIP: Cycling apps are great training tools but beware of the pitfalls. Making every training ride into a hard effort to top a KOM or better your segment PB can result in constantly over working yourself, which may be detrimental to your performance in the long or short term. I found running Strava in my back pocket resulted in pushing too hard even on 'easy' days...
Social media also lets cyclists share favorite routes or arrange informal meet ups for rides whenever it suits their busy schedule.
This does, however, has a potential knock-on affects for local bike clubs, who have set training times. These clubs are in many ways the heart and soul of cycling, and where more or less all of the pros started.
Social media might have a negative effect on them, and although technology has come far, getting your training and technique advice from a coach instead of a YouTube video is still a good idea.
The Bad
---
While social media lets everyone comment on cycling, which is great, it also lets everyone comment on cycling, which can be really bad.
Many commentators aren't professional journalists or riders, and online interaction and discussion is, as you might know, governed by Godwin's law. Godwin's law states that "As an online discussion grows longer, the probability of a comparison involving Nazis or Hitler approaches 1."
In cycling, it might be either Lance Armstrong's or Pat McQuaid's name that will invariably get mentioned, but the interaction and discussion means that cases and stories often get derailed.
The Ugly
---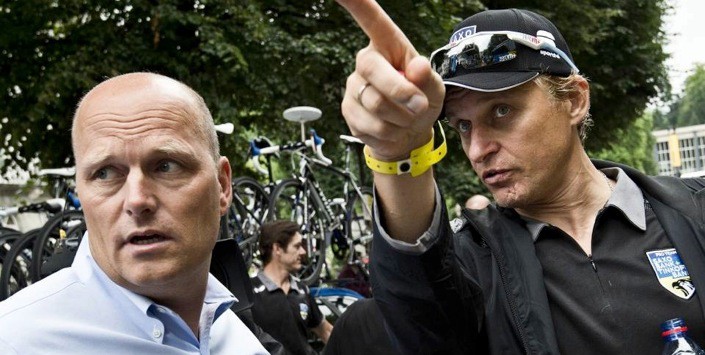 Bjarne Riis and Oleg Tinkoff
No-one embodies this better than Oleg Tinkoff, who will be back in cycling with a vengeance after having bought Bjarne Riis' cycling team.
Tinkoff was, as many might remember, also part of Riis' cycling team before, when it was called Team Saxo Bank-Tinkoff. While part of the team in 2013 he continuously took to Twitter to express varying degrees of disgust and wonder about the performances of both his own riders and the riders from Team Sky.
While journalists loved it and lapped it up, it's questionable what the effect is for cycling – or for his team.
Here's what he tweeted about Contador:
"His salary doesn't match his performance. Too rich and isn't hungry, that's my opinion, and I deserve it. He must work harder."
And his teammates:
"@vamosalberto @lore_hdz16 worthless dans arent much better) or novel/jesus ))"
And about Froome:
"@_markiitos12 used to be) , no it is Froome- sorry boys)) without super benzina no va)"