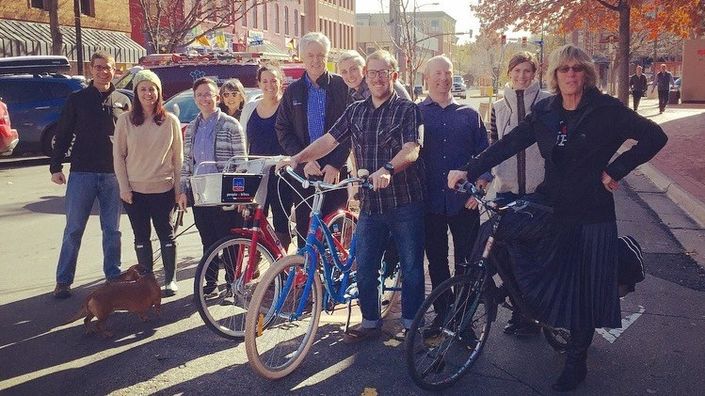 Cycling gives us joy. We can share that gift with others.
The holiday gift-giving season kicked off with hordes of folks shopping on Black Friday and Cyber Monday. Giving Tuesday, the first Tuesday after Thanksgiving, has emerged as a day for social impact giving. This #GivingTuesday, you can make your impact locally or across the world with a donation to a bicycle-related cause. Here are some of our favorite picks to help you make a bicycling difference – today and every day.
---
PeopleForBikes is an advocacy group launched in 1999. They aim to bring people together to create a powerful, united voice for bicycling and its benefits. They work to get people on bikes and make bike riding better, from trails to roads and commutes. Your support helps their work towards better bicycling infrastructure, funding for bike initiatives, and improving bicycling for everyone.
---
Some schools struggle to support traditional sports programs, let alone add bike-based ones. NICA understands the fun and developmental opportunities available to students in the sport of cycling, so they develop interscholastic high school mountain biking programs for student-athletes across the United States. Founded in 2009, NICA provides leadership, services and governance for regional leagues to produce quality mountain bike events, and supports every student-athlete in the development of strong body, strong mind and strong character through their efforts on the bike. Your support could help make mountain biking programs at schools as big as football or baseball.
---
Trips for Kids Trail Rides Program
We think a childhood isn't complete without a bike. Trips for Kids gives kids from all walks of life the opportunity to know the joy of riding a bike. Established in 1988, they now have 75 local chapters located across the U.S. and Canada, and in Israel and Sierra Leone. Their Trail Rides program takes underserved kids on scenic trail ride adventures to explore the natural world on two wheels. The Earn-A-Bike program provides youths with hands-on lessons in bike mechanics and bike safety, while gaining credits towards their own bike, parts, and accessories.
---
IMBA is about supporting mountain biking, with efforts towards education, advocacy, and trail design and building. They are known for their annual event, Take a Kid Mountain Biking Day (TKMBD), that introduces the joy of mountain biking to the next generation. IMBA has programs in the U.S. and across the globe.
---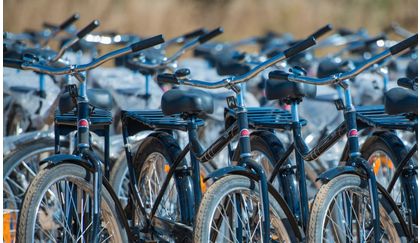 Buffalo bicycles by World Bicycle Relief
World Bicycle Relief works to create a world where distance is no longer a barrier to independence and livelihood. Through The Power of Bicycles program, WBR provides specially designed, locally assembled bicycles for students, healthcare workers and entrepreneurs. WBR has also created new economic opportunities by training field mechanics and employing bike assemblers to support those local programs, keeping bikes and people working. WBR programs are currently helping people across Africa, South America and Southeast Asia.
---
The League is a bicycling advocacy and education organization in the U.S. They work as a voice for cyclists to create safer roads and bicycle-friendly policies, and they support state and local bicycling education programs for riders of all ages to improve skills and build confidence. The League's Bicycle Friendly America program helps communities and organizations accommodate and encourage bicycle use.
Bikes for Kids
---
There are lots of "bikes for kids" programs across the world that give bikes and gear to kids who might not otherwise be able to afford them. Most of these organizations focus on Christmastime, but some do giveaways year-round or based around other holidays. You can give a monetary donation or get involved as one of Santa's helpers by donating your time to assemble bikes at one of their bike-building events. We recommend you support a local bikes for kids program and that you find one by asking your local bike shop or bike club, both of whom are often involved or co-sponsoring a bike giveaway event of their own.
---
Your local bike shop is part of the community. Sure, they sell bikes and gear and that's their business, but they also put on how-to clinics, group rides, organize trail clean ups and building events, and get involved in local bicycling advocacy. They are often the front-line supporters of the organizations we listed above. So, while you won't actually send a donation to your local bike shop, you could support them by giving a visit and making a purchase.
We know there are many more bicycle-related organizations out there doing good work and deserving of support. Which organizations do you get behind and why? Let us know in the comments below.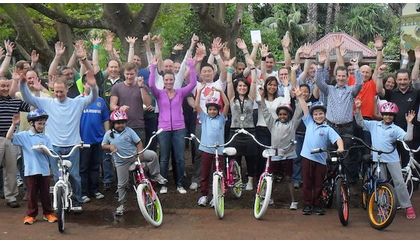 You can help yourself and your neighborhood by going on a simple bicycle ride. Here's how your pedaling can make a difference in the places you live and ride...
READ MORE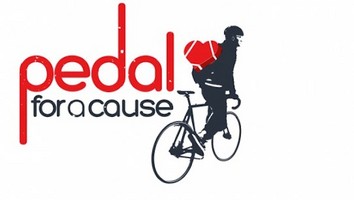 Next time you're looking for a bit more excitement for your rides, or an extra challenge to help you train for that next level, check out some organised cycling fundraising events and...
READ MORE