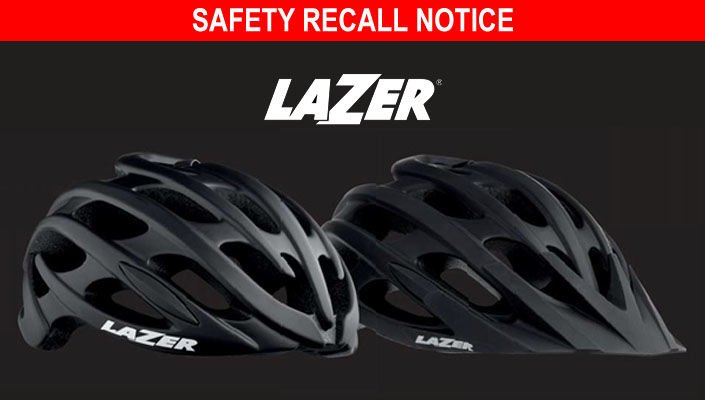 Certain Lazer helmets do not meet safety standards
Lazer Sport NV has issued a voluntary recall of Blade, Magma, Elle, and Jade bicycle helmets sold since January 2015 since, in some cases, they do not pass safety standards for roll-off.
Lazer, owned by Shimano, considers the safety risk to be "very low" and indicates "to date, we are not aware of any reports of incidents." Nonetheless, in rare circumstances, the strap anchorage may detach from the helmet during impact, resulting in failure to meet CE or CPSC mandatory requirements.
The recall concerns sizes XS and S of the CPSC helmets sold in North America, and all sizes of CE helmets, all in various colors.
This recall action is applicable in the following countries: Andorra, Austria, Belgium, Brazil, Bulgaria, Canada, Colombia, Croatia, Cyprus, Czech Republic, Denmark, Estonia, Finland, France, Germany, Greece, Guadeloupe, Iceland, Israel, Italy, Latvia, Lithuania, Luxembourg, Malaysia, Netherlands, New Zealand, Norway, Poland, Portugal, Romania, Russia, Singapore, Slovakia, Slovenia, Spain, Sweden, Switzerland, Taiwan, Turkey, UK, USA
Identifying recalled Lazer helmets
---
A white sticker with model name, identification code and size (as shown in the image below), can be found inside the helmet: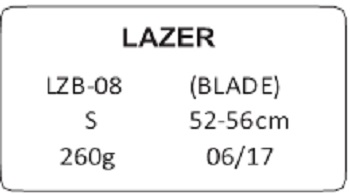 Following is a detail of the models and identification codes affected:
Model name
Helmets
Identification Code
CE sizes
CPSC sizes
BLADE
LZB-08
XS,S, M, L, XL
XS, S
BLADE (Asian Fit)
LZB-18
S, M, L
ELLE
LZB-08
S, M
S
MAGMA
LZB-08
XS,S, M, L, XL
XS, S
MAGMA (Asian Fit)
LZB-18
S, M, L
JADE
LZB-08
S, M
S
No other LAZER helmets are affected. The replacement helmets, marketed under the names BLADE+ and MAGMA+, have a new strap anchorage designed to meet the required standards.
What to do next
---
If you are in possession of an affected helmet, contact the bike shop / retailer / dealer you bought it from as soon as possible to arrange for a replacement helmet, free of charge. Consumers who are uncertain whether their helmet is affected should go to their bike shop / retailer / dealer to have the helmets checked.
For additional assistance, consumers may contact Lazer in the U.S. at 800.423.2420 from 8 a.m. to 5 p.m. PT Monday through Friday, and in Canada at 877.377.5211 from 8 a.m. to 5 p.m. ET Monday through Friday.
More recall information:
---
:: Recall Info on Lazer's website.
:: Recall Notice on the CPSC website.
:: Recall Notice on the Health Canada website.
Editor's Note: This article was originally published Friday, Oct 19, 2018, and is now revised for for editing and to include active links to information from CPSC and Health Canada.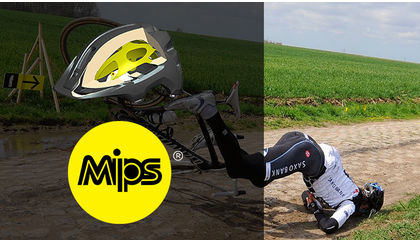 There are more MIPS equipped helmets on the market than ever before, so
BikeRoar
takes a look at how they work and if you should be riding with one...
READ MORE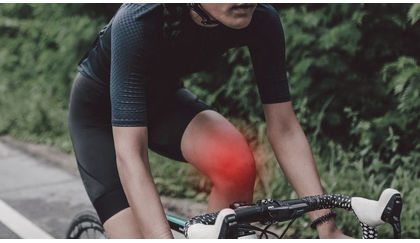 Knee pain is a relatively common complaint among cyclists.This is why it happens and what you can do about it...
READ MORE