Recently I had the chance to ride my first cyclocross bike, and I LOVED it! Let me back up just a minute before I get too far into all that.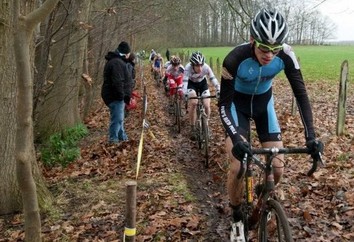 Recently I had the chance to ride my first cyclocross bike, and I LOVED it! Let me back up just a minute before I get too far into all that though.
I am first and foremost a fat tire fan; I could spend my days just looking at new designs, suspension theories, geometry shifts and any other improvements that could make me go faster or have more fun on the trail.
Don't get me wrong, I own road bikes and commuters alike, and while I spend significantly more time on my road bike for the convenience, my first love in this world was a pathway to freedom on the local trails with my two wheeled machine.
As time progressed I started training and racing, and from time to time you can find me on the top step of the podium. This process is where I learned to appreciate the responsiveness and convenience of a road bike. Being able to ride straight out of my garage was a massive draw and the training on the road was irreplaceable. Even through all this I soon found that my time on the bike was becoming more of a "have to" than a "get to" and I started to make my hobby a hobby again.
Until this point I have continued with my two wheeled obsession, riding with a local group and hitting up new trails whenever possible, but for the most part I have been unable to capture that initial euphoria of my youth...that is until I rode my first cyclocross bike!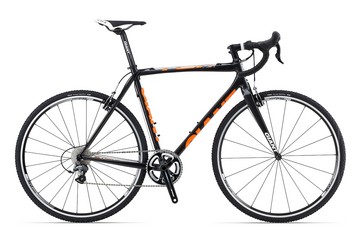 Recently I had the opportunity to attend a Giant Bicycles demo hosted by Cadence Cyclery out of McKinney, TX. My time at demos in the past has always been great, being able to ride the latest and greatest (and not having to put money up front). Outside of arriving at the event 45 minutes before it ended, due mostly to the fact that the times on the website were incorrect, this event was no different than the ones I've experienced in the past. With the time of day being an issue we decided to opt for the more unconventional choice by not picking one of the fantastic offerings from Giants' stellar 2013 lineup of Anthems, Trance's, or even the extremely fast and redesigned XTC. I took one look at the Giant TCX and knew that any combination of off-road tyres and the fast paced responsiveness of a road bike had to be fun.
While our time on the trail was limited and by no means am I an expert on the TCX platform, I walked away from the demo wanting a 'cross bike'. I had honestly never imagined anything described as "Cycling's Mullet" would be so incredibly fun. The rapid acceleration, precise steering, and with the thinner tyres you really have to be a bit more creative than you would with your normal off road tyre. The entire drive home consisted of me trying to think of ways to justify another bike to my wife with the occasional small talk with the guys to break up my silence.
When I arrived home my wife was quick to welcome me and ask how my day was; I could only respond one way..."so...now I want a 'cross bike'!
Patrick rode the Giant TCX0, click here to see his review on this bike.