Member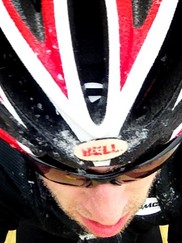 paddy_mc_b
Age: 40 years
Gender: Male
Location: United States
How long have you been riding? 20+ years
Bikes Owned Too many to name
Favorite Bikes: Jamis Xenith
Articles / Tips
BikeRoar's National Accounts Manager tries out a Cyclocross bike for the first time and here are his thoughts on "cycling's mullet"

I am a recovering weight weenie and XC racer so when I was first introduced to the idea of testing the SLM platform, I fell off the wagon pretty quickly.
Product Reviews
The Stumpjumper was designed with speed in mind. It's oversized carbon tubes and super stable platform make this bike uber responsive. It can be a little sketchy on the technical stuff until your accustome...

While the S-Works Epic is built to be a Rush'n Race horse and positions the rider for maximum efficiency it handled quite nicely and overall ride quality can bu summed up by one word ABSURD (in a good way of...
Bike Shop Reviews
I have been to over 20 shops in the Chicago area and couldn't find one fat bike. Not only did they have one but I was encouraged to take it down the block and see how it rode! I will certainly be visiting again. Gr...

Walked in and was immediately welcomed by a great vibe in the store. The layout was great, not just inventory stuffed into every corner. Staff was helpful and considerate of my time and needs.