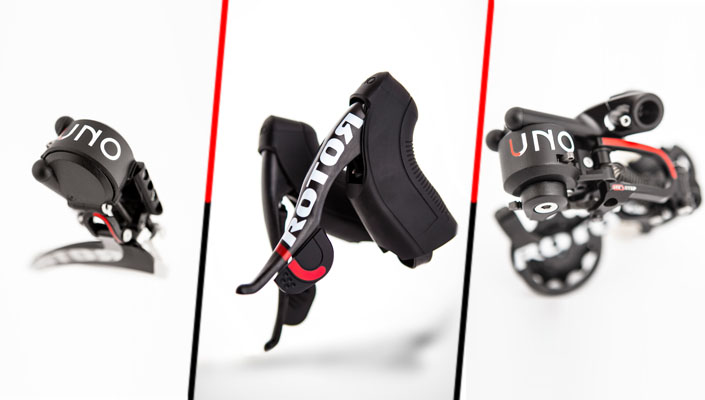 ROTOR UNO hydraulic shifting road groupset: front derailleur, brake levers, and rear derailleur
Eurobike is always a time for pretty epic excitement, with innovation and enhanced technology at the forefront of the exhibitor's list of ways to impress the crowds. It's the place where you fall in love with that thing you didn't know you needed - until right now.
Already used for multiple purposes in heavy industry as well as braking systems in cars, mopeds/motorcycles and, of course, bicycles, we can all praise the benefits of hydraulic technology and marvel at our ability to apply it to almost anything mechanical.
Thanks to 6 years of research and development (and a tactically leaked tidbit from ROTOR prior to today's Eurobike expo start), hydraulic actuated shifting is now a thing of the present. Well, the almost-immediate future at the very least with UNO scheduled to launch in spring of 2016.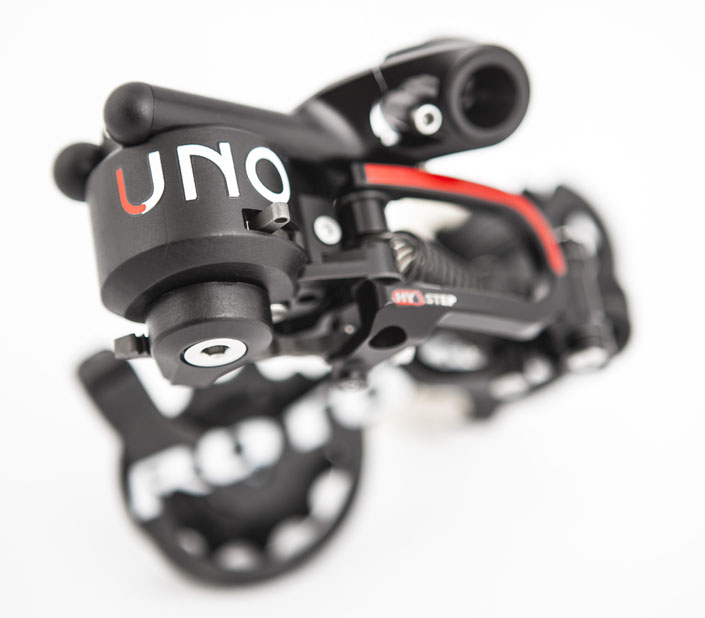 It seems as though the roadblocks which have until now impeded this application have been overcome (friction, heat, breakdown of efficacy over time to name a few), particularly important as we already know disc brake roadies are here to stay.
Partnering with Magura for the new gruppo, ROTOR will be the first to move away from cable actuated brakes to hydraulic action for shifting. When you think about it, it only makes sense. Hydraulic systems are traditionally smaller and less expensive when used for braking. Best of all, the new system will be compatible with both rim and disc brakes. Yippee!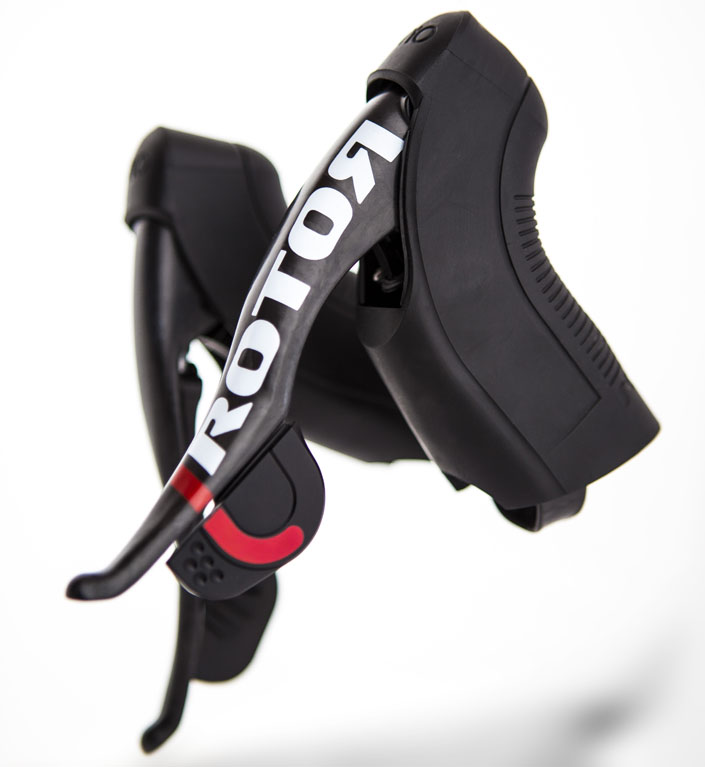 The hydraulic shifting system boasts a velvety smooth initiation, is awesome and clean looking, is internal routing compatible and - due to the fact that there is no need for pesky batteries and chargers - will be a relatively low maintenance addition to your faithful steed.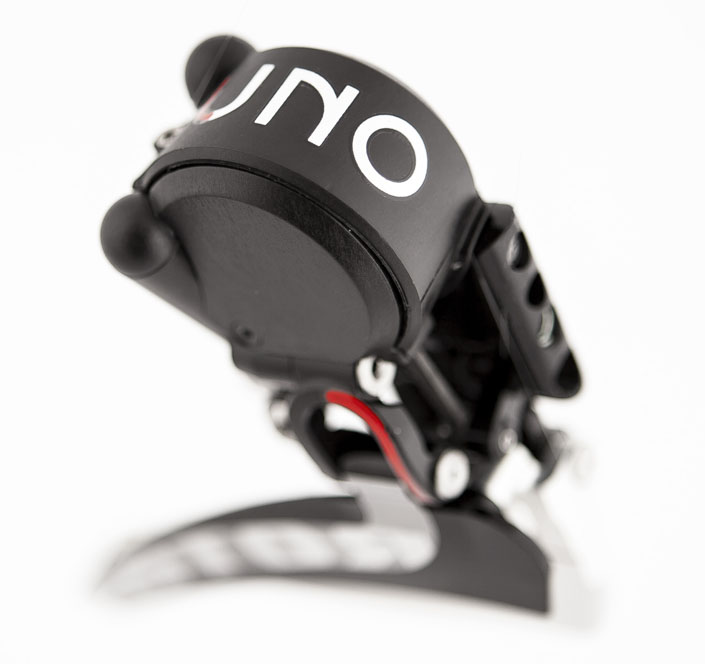 Check it out at the ROTOR Eurobike stall where UNO (shifters and f/r derailleurs) will be set up for your ogling pleasure. We'll bring you more when we take an up-close and personal look at Interbike Expo in a few weeks.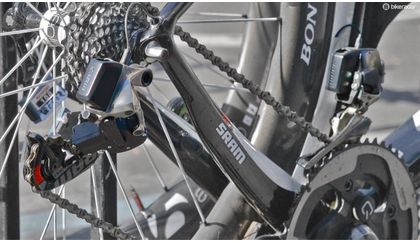 SRAM, the only serious rival to the Campagnolo and Shimano dynasties, is set to introduce a new shifter actuation with the new RED wireless electronic group called eTap, a play on words from their long-running Double Tap mechanical system...
READ MORE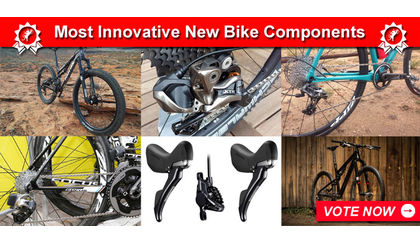 2015 has seen some awesome new products emerging. Some are an innovative improvement on existing technology, others perhaps herald a new era of how we ride our bikes...
READ MORE