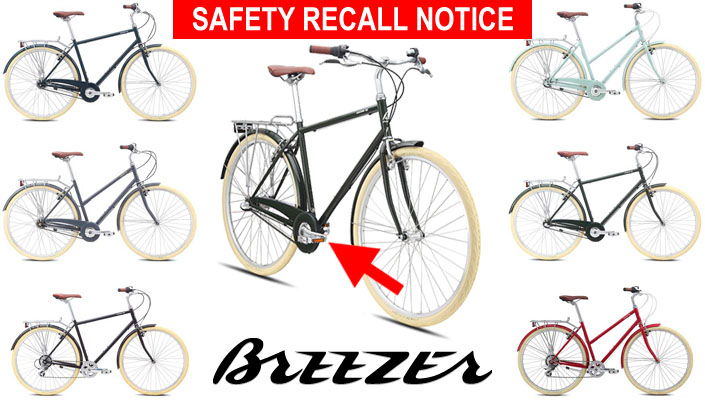 Advanced Sports International (ASI) is recalling Downtown models of its Breezer Bicycles brand because their pedals can fall off the spindles and put riders at risk for a crash. The Philadelphia company has received 12 reports of the pedal/axle issue, but thankfully no injuries have been reported.
The recall involves roughly 1,700 bicycles in Breezer's "Transportation" category, model names Downtown 3, Downtown 3-ST, Downtown 8, Downtown 8-ST, Downtown EX and Downtown EX-ST. Model names are printed on bike top tubes. The steel frame bicycles were sold in a variety of sizes and colors at Breezer Bicycles dealers nationwide between July 2014 and May 2015 for about $450 to $650.
Consumers should stop using the recalled bikes and contact an authorized dealer for a pedal replacement.
Consumers may contact Advanced Sports International toll-free at (888) 286-6263 between 8 a.m. and 5:30 p.m. ET Monday through Friday or visit breezerbikes.com, click on "Recall Notices" in the bottom left corner of the homepage and choose "Downtown Pedal Recall" for more information.
More recall information:
:: Recall Notice on the CPSC website.
:: Recall Notice on Breezer Bikes website.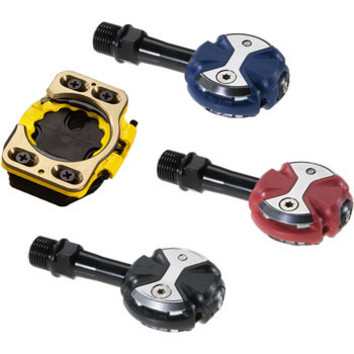 Riding around on some clapped out old pedals? Or are you old school looking to join a younger posse? Noooo, you're not riding a road bike with flats, surely? Whatever your story, there are many reasons to get a new pair of pedals under your feet...
READ MORE

The cycling community is like any other: there are many elements that combine together to create its whole. These micro elements are what give cycling its diversity and wide ranging influence on many different types of people in our community. So where do we all fit into this scheme?
READ MORE