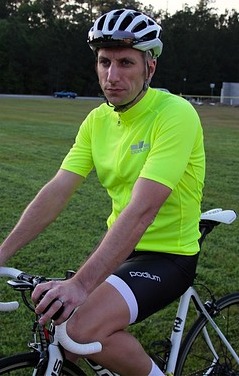 Photo: podiumcycling.com
Neon jackets, jerseys, shoe covers, and even helmets are swarming the roadways, notorious amongst cyclists as a defense mechanism. Style aside, it's never a bad idea to be seen on the open road with unruly motorists creeping up from behind, but neon seems, in most scenarios, to be a bit overrated. When shopping for cycling apparel, take safety into consideration. Spend some time looking for reflective features for a long commutes; see and be seen.
Don't be fooled by the cool guy on the fixed gear sitting in traffic without a helmet. Turns out, your brain is worth the extra step before clipping into those pedals. Helmets have often been underrated in certain cycling communities, but consider it a safety belt and buckle up! There are far too many unknowns when hitting the open road and a helmet can be the deciding factor when the unknowns fight back.
Keen eyesight is one sense to really hone in on for a better cycling experience. Unfortunately, prescription lenses for sunglasses are often underrated due to accessibility and affordability, but the extra coin is worth the added advantage. Being able to clearly depict your next move on the trails and the roads will offer performance gains, and after all, it is exciting to SEE the progress. Many true performance sunglass manufacturers offer a script lens. And be sure to visit the local optometrist; it never hurts.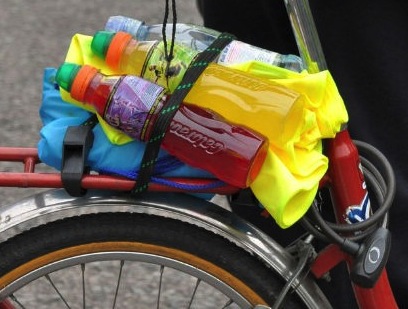 Food is fuel. And just like sports cars, the right kind of fuel is important to reach optimal levels of performance. Look beyond the fancy packaging and deceiving marketing, and head right to the back label. Finding a fuel that works is a matter of taking a peek at the ingredients. Avoid the products that still contain things like high fructose corn syrup and other simple sugars. Nutrition is personal and finding a product that works can be as simple as grabbing a healthy product that tastes good. Ferraris don't take 86-octane fuel, so investing in a healthy diet can be all the difference.
Flying up the Alpe d'Huez, jersey unzipped, flapping in the wind, pro tour cyclists always take advantage of a full-length zipper. Often underrated, full-zip jerseys let in the cool mountain breeze. Full-zips get rid of the undesired "funky bunch" folding up in the stomach of a three-quarter-zip jersey and give the option for so many more possibilities. When the cool mountain air turns to bone chilling cold, a full zipper is quick on the install, but is easily removed upon reaching the valley floor.
---
What are your thoughts? Share them with us in the comments below.