Bike reviews are great for those of us that love the geekiness of our sport, but the one drawback is that generally we're reading or listening to the opinion of a tech-savvy Gran Fondo rider at best. So when the opportunity comes to talk to a top-level pro about comparing bikes we grab it with both hands.
Tasmanian Nathan Earle had a successful and rewarding two years at British cycling HQ, Team Sky, acting as a domestique for the biggest names in the sport, Sir Bradley Wiggins and Chris Froome. At the end of 2015 he transferred to Australian ProContinental team DRAPAC Professional Cycling, and in doing so swapped his Pinarello F8 for a new SwiftCarbon UltravoxTI.
Earle is pleased about the exchange of both teams and bikes. "I'm settling in nicely," he said prior to the start of the men's road race at the Australian National Titles earlier this month. "The team is a really easy environment to get comfortable, and the Swift is great. "Obviously the Pinarello is a beautiful bike, but even the best bikes have a few shortcomings. For instance, the F8 is fast - really fast - and stiff and strong. It's an awesome bike to race on, but even as a pro you don't race as often as you train, and for a training bike, particularly on rough roads, the F8 can get a bit uncomfortable just because it's so rigid."
"The Swift has a bit more give, which makes it a fraction more comfortable on long training rides. We're only talking tiny fractions, mind you, but it's enough for someone like me to notice."
The Swift is a slightly heavier machine than the F8, weighing in between 7.1 and 7.2kg.
"Yeah, it's marginally heavier," admits Earle, "but the trade-off is that I can corner better on it. Anyway, with tubular race wheels every bike is a bit heavier – it's not just about weight, it's about rotating mass, centre of gravity, lots of other factors."
"One of the main things for me is the saddle: I'm pretty fussy about saddles, and I like the Fizik Antares - I had one on my F8 at Sky and found it really comfortable, so I'm pleased I get to keep riding on it.
"Any teething problems at all?"
"Not really. I've only been on the Swift for three weeks, and it's taken a bit of time to adjust to going from Di2 shifters to SRAM Red, and from Shimano pedals to Speedplay, but other than that it's been smooth sailing.
"And finally, what about the rumours that DRAPAC will be riding with the new SRAM eTap wireless electronic shifters in the 2017 season?
"That would be really sweet if it were to happen," he said. "I don't know if it will, but some of the guys I know at Ag2r - LaMondiale and Katusha are raving about it. Apparently the installation and auto-tuning is incredible, so the team mechanics love it too. It's only a matter of time, I guess, until everyone is using electronic wireless shifting systems."
Here's the rundown on Nathan's bike - he is 180cm tall and weighs in at 70kg, so he rides a Medium frame.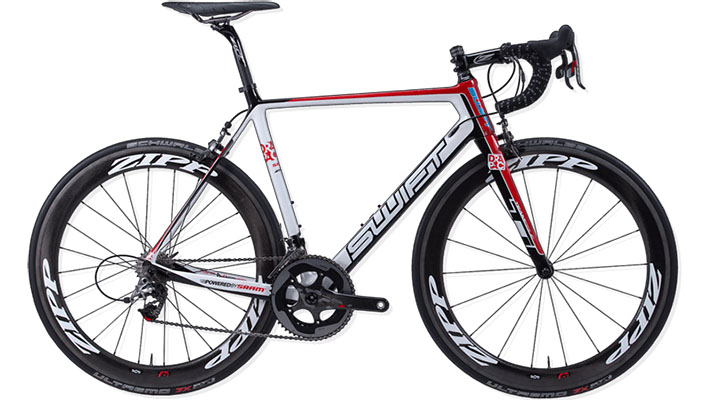 Nathan Earle's Swift Carbon Ultravox Team Issue
---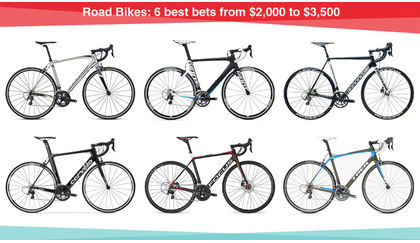 Looking for a new bike? With so many available it can be hard to know which one gives you best bang for your buck
This list has 6 best bets for Road bike value...
READ MORE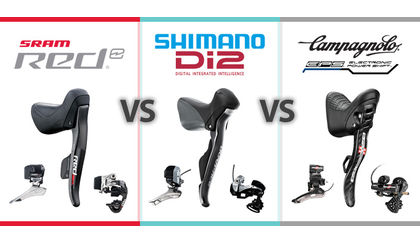 Electronic shifting? With SRAM jumping aboard the electric revolution how do they stack up against the existing competitors?
SRAM RED eTap shifting is quite good but is it better than...
READ MORE