Photos from NAHBS 2016 by Adam Hunt | BikeRoar
The North American Handmade Bike Show (NAHBS) features the artistry, craftsmanship, and quality of handmade frames and bikes from builders around the world. This year's show was held in Sacramento, California, last month and BikeRoar was there to take get you these exclusive photos via contributor Adam Hunt. [Thanks Adam! -ed]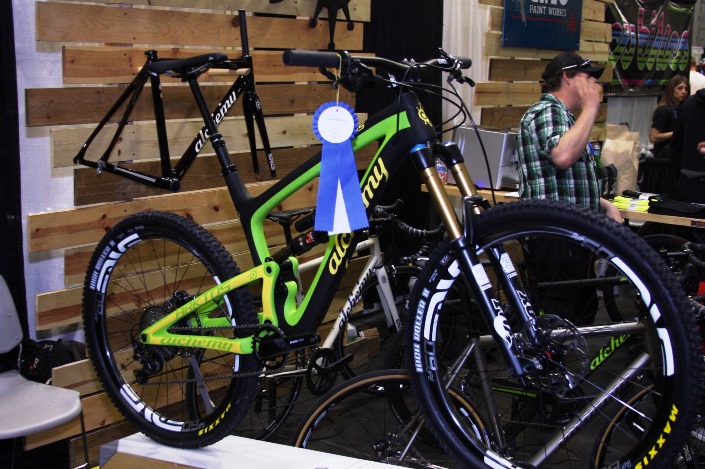 Alchemy Bicycle Company: Arktos - Full Suspension Mountain Bike - Best Mountain Bike Winner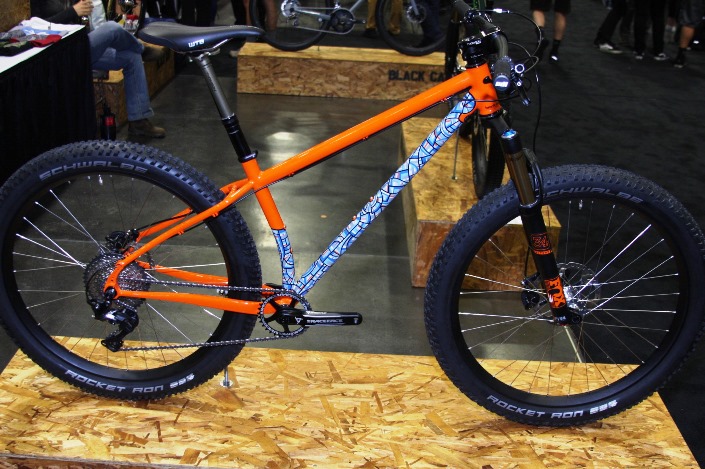 Black Cat: Holy Mountain 27.5+ Hardtail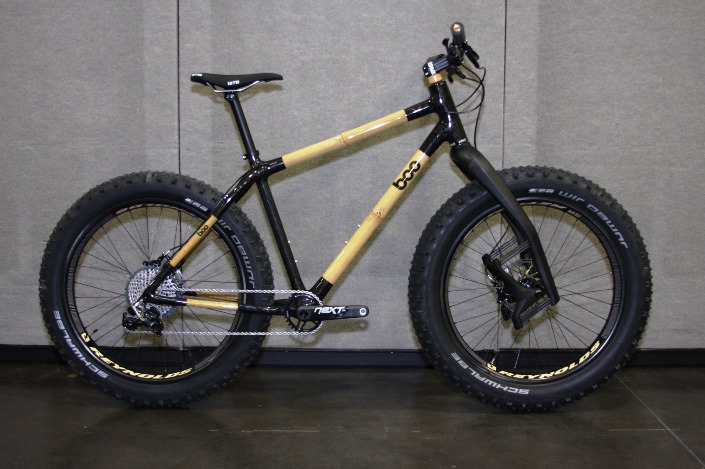 Boo Bicycles: SL-F Carbon Fatty with a Carbonara Lauf Fork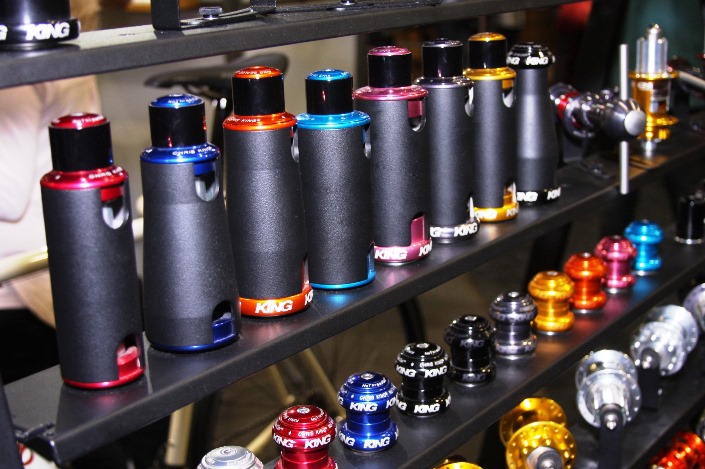 Chris King: headsets and hubs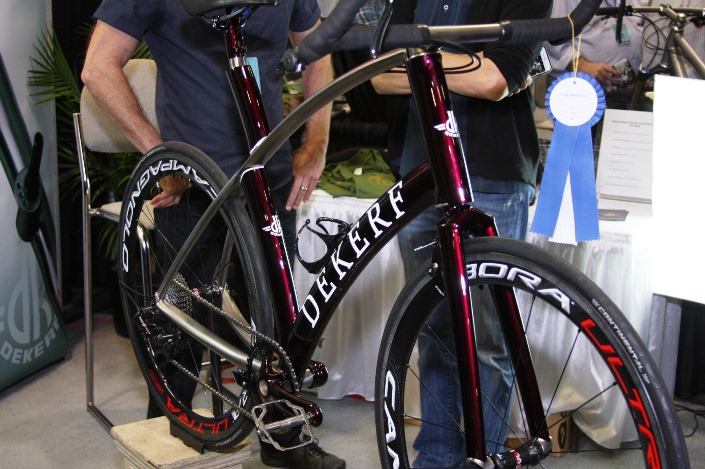 DeKerf: Best Artisan Bike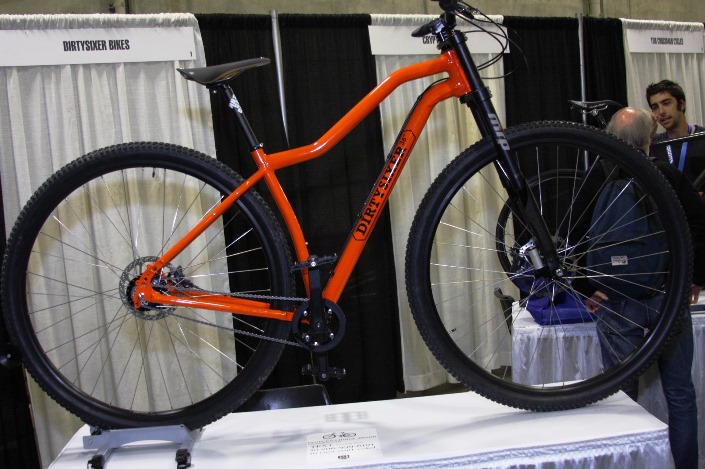 Dirty Sixer: 36" wheeled bike for tall riders - it's endorsed by the National Basketball Retired Players Association.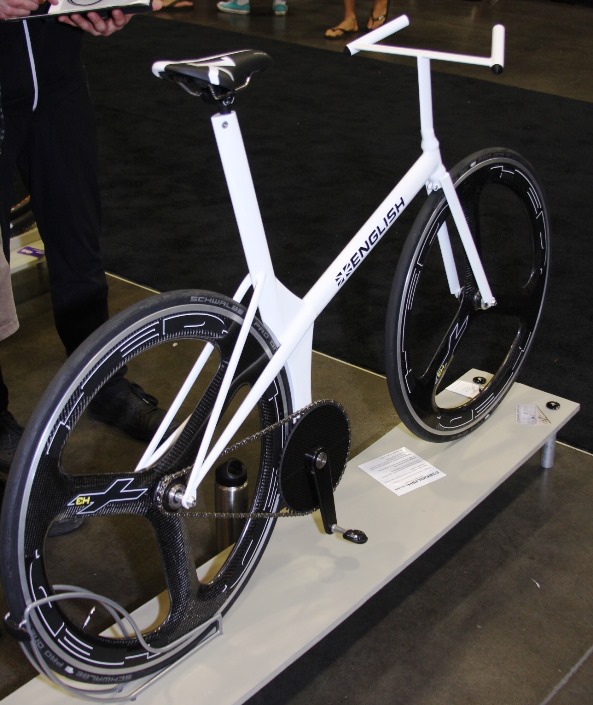 English Cycles: Rob English's tribute to Graeme Obree's 'Old Faithful'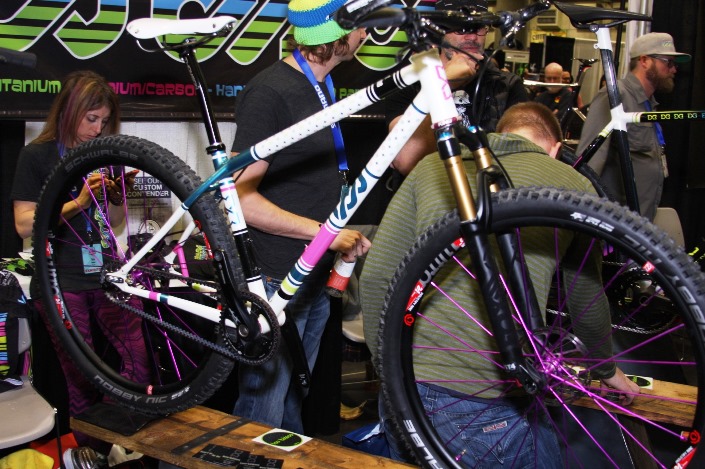 LOV Bikes: louis V lov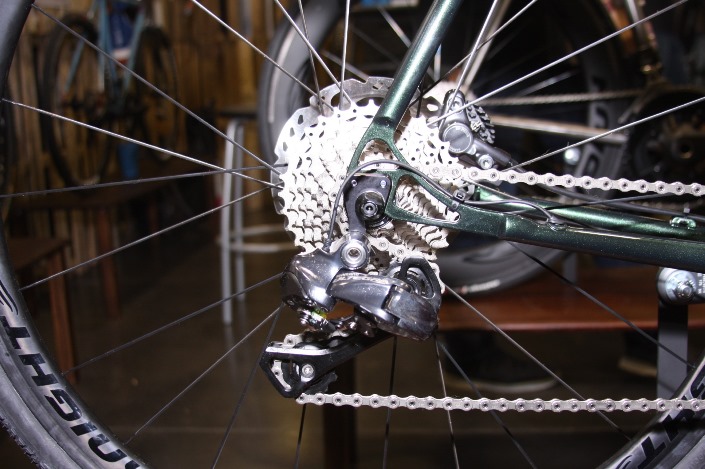 Magic Cycle Works: CX dropouts. Also, but not shown: It took a lot of guts to show an unfinished, lugged road frame because a paint job can cover up a myriad of sins.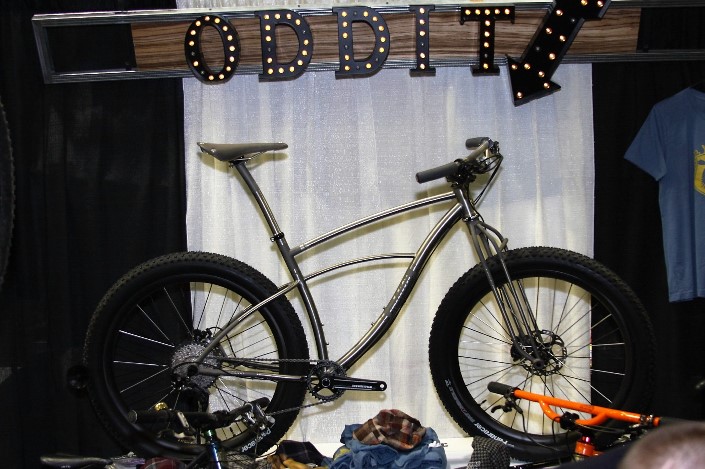 Oddity Bicycles ('Burnsey' Sean Burns). For me, Oddity were one of the stand outs of the show. They had a cool vibe and seemed like good guys.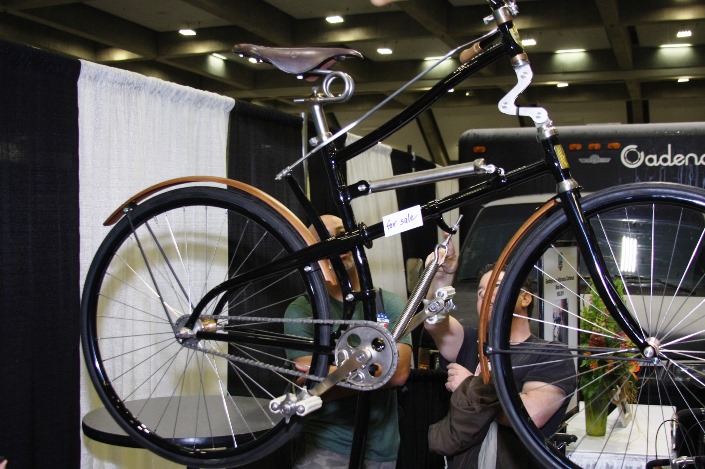 Paul Brodie: 1888 Whippet 'FOR SALE'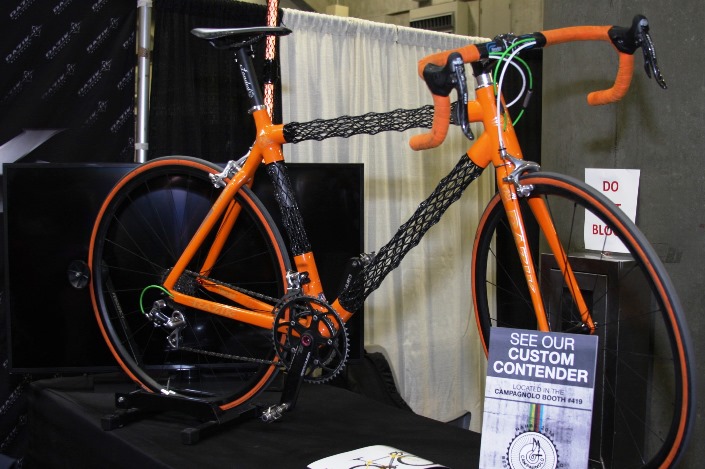 Razik Bikes: Vortex with intricate latticework tube structure. Razik is now using some carbon materials that were so advanced they needed to get approval from Homeland Security in order to use them.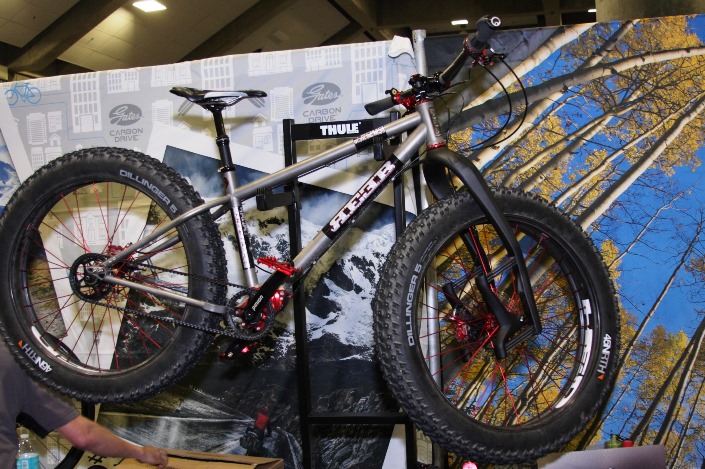 REEB: TyREEBdonkadonk Fatbike w/ Pinion Transmission. Bikes, beer - very talented guys.
Hunter Cycles (Rick Hunter): custom paint.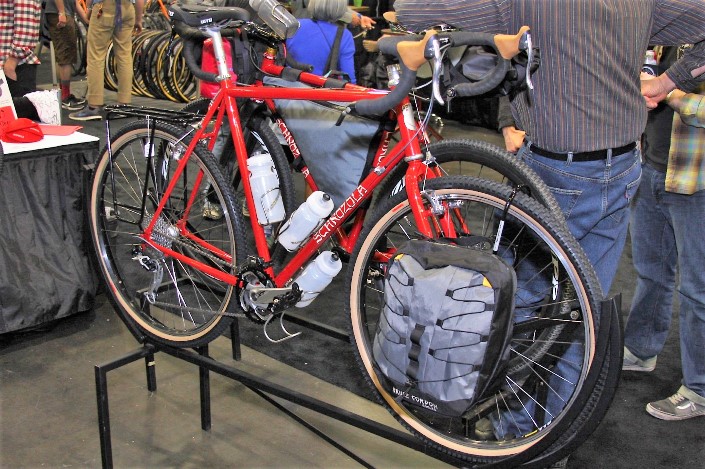 Schnozzola Bikes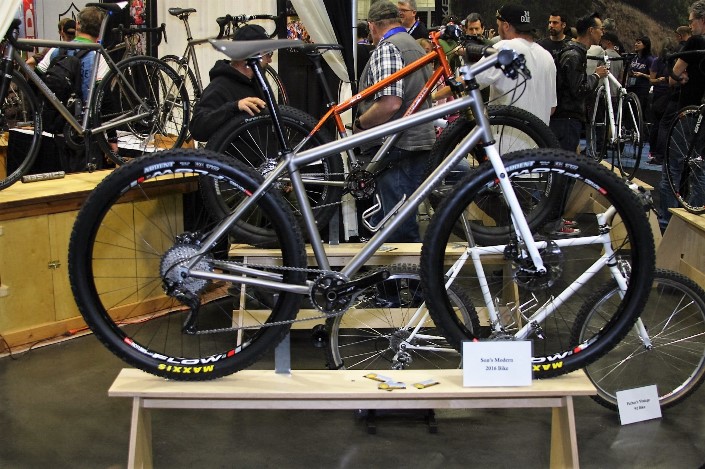 Steve Potts Bicycles (Steve Potts): "Son's Modern" 29er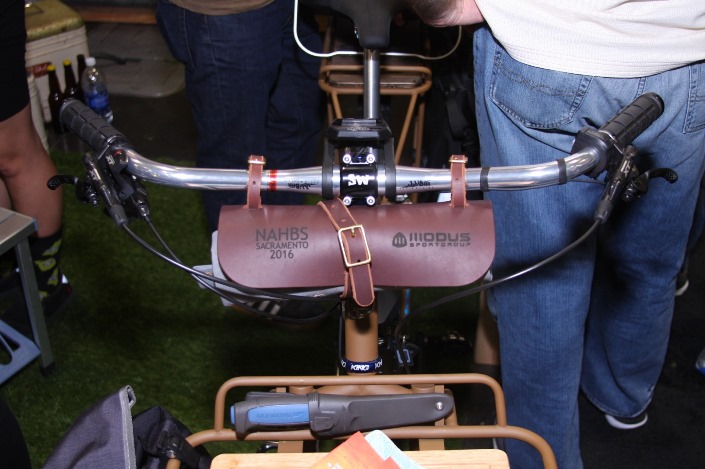 Sycip Designs: Barbecue Bike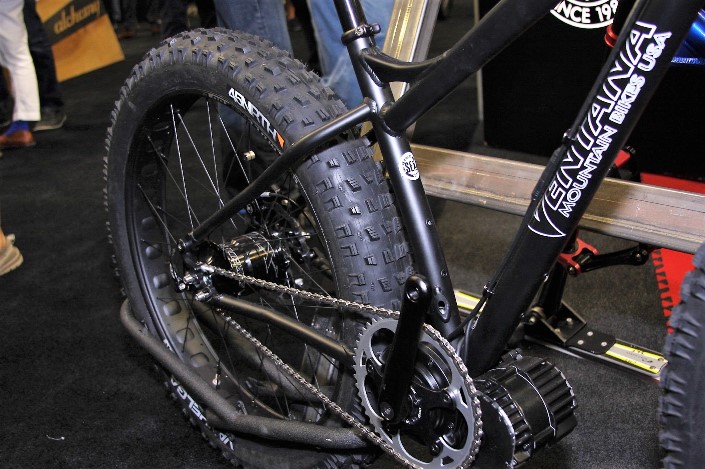 Ventana Mountain Bikes: El Gordo fat bike fitted with an electric motor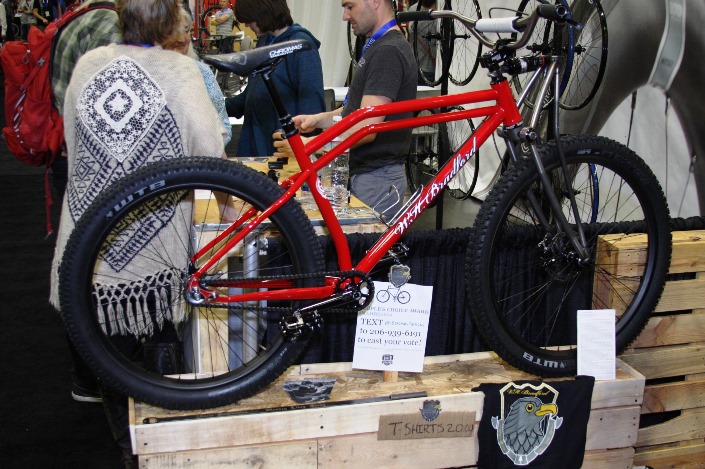 WH Bradford Designs (Brad Hodges): Modern klunker "Dr. Klunkenstein" with knee action fork that uses a modern Fox shock and NOS 1969 coaster brake. The bike attracted a lot of attention from the likes of Joe Breeze and Charlie Kelly.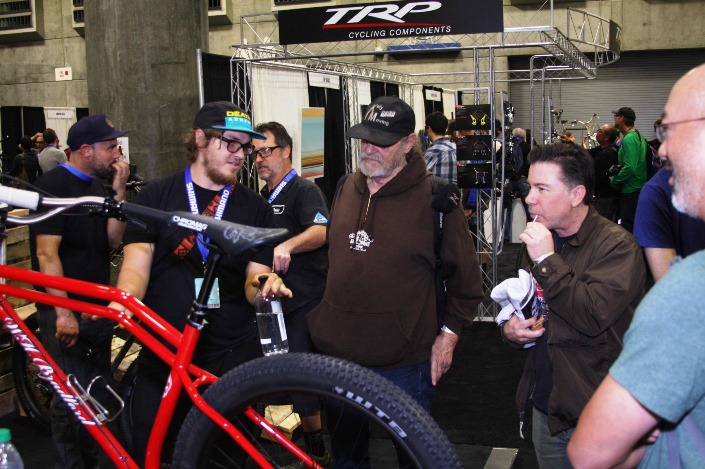 Charlie Kelly, Mountain Bike Hall of Fame Member, checking out the W H Bradford clunker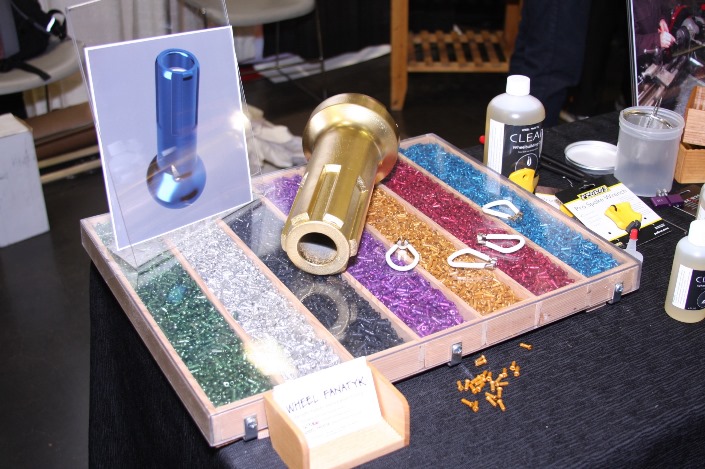 Wheel Fanatyk (Ric Hjertberg). Ric Hjertberg bought a lot of the original "spline" style spoke nipples from the '90s and has contacted the original manufacture to have them remade and reintroduced. He says the "spline" offers a host of advantages over the standard square style spoke nipple.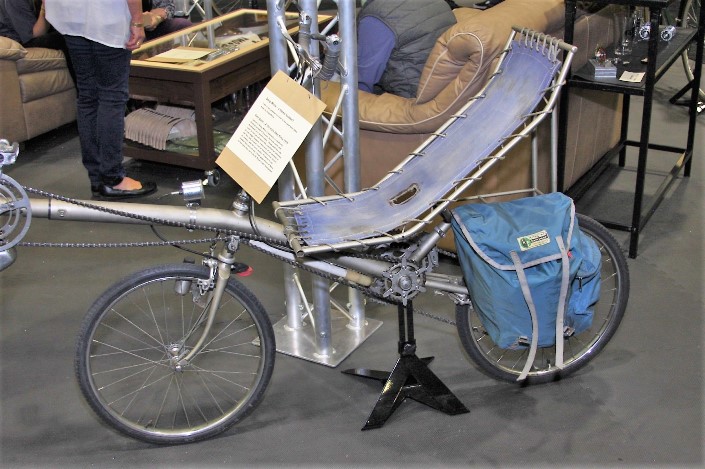 White Industries. Doug White had several bikes he made during the mid seventies including an early mountain bike and a recumbent 'sofa cycle'.
We couldn't fit all the great photos into this article, but you can see them all in our Facebook photo album below: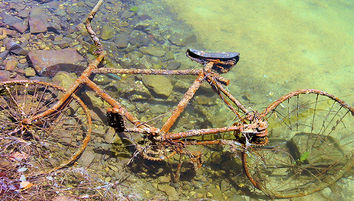 Carbon fiber has become the most common material to make bikes out of and, due to its increased affordability, this trend doesn't look to be changing. But is the marketing hype true? Is carbon the best frame building material?
READ MORE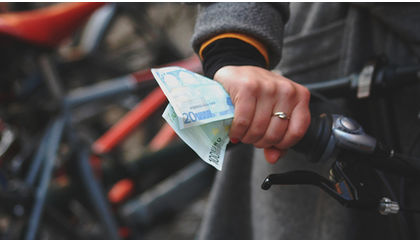 The more you spend the more you save - seems a bit like a cheesy sales pitch from a commission only salesman, but there is some truth to it and here's why...
READ MORE