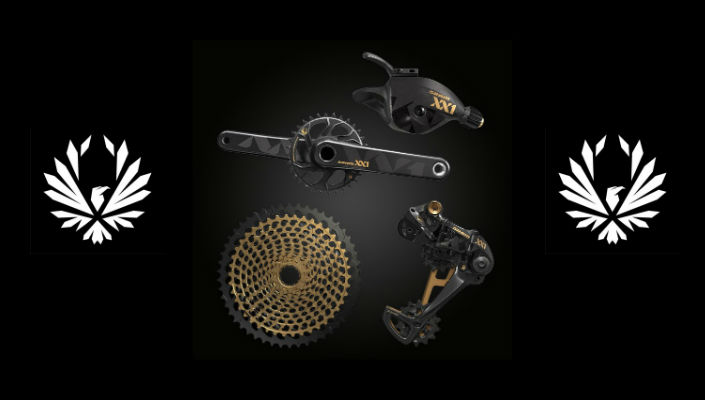 Does SRAMs new 1x12 mean the end of the front derailleur?
SRAM recently announced two 1x12 additions to the XX1 and X01 drivetrain offerings set to hit stores this June. SRAM states that the new Eagle XX1 and Eagle X01 have a 500% gear range giving you even more gear options than running existing 2x10 setups. After the success and adoption of 1x11 (and despite the system feeling like it was a gear or two short while riding), SRAM engineers felt it was time to truly make 1x the best drivetrain ever designed. It was clear that the market was ready and the technology was there to add more gears, so they went for it.
The addition of the 12th gear, a 50t aluminum cog, gives the rider the option to spin up incredibly steep climbs, or allows the rider to play with the chainring size giving the rider more control over the top and bottom ends of their gear range. When you take a step back and look at it, it is easier, and cheaper, to change your front ring than it is to be changing your cassette.
Let's take a closer look at the components of SRAM XX1/X01 Eagle 1x12.
---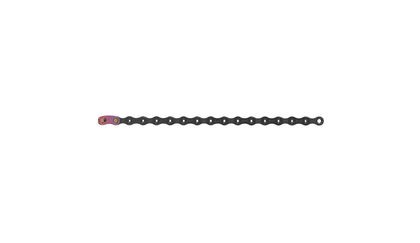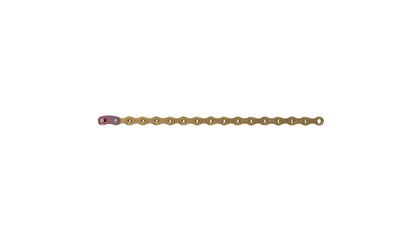 The Eagle chain is a marvel of machine work. The gold coloring of the XX1 chain is spectacular unto itself (though if you need less bling, black XX1 is also available and X01 is silver), but if you take a closer look at the chains you will see extensive machining, leaving the pins sitting completely flush and all sharp edges have been made smooth. The result is a chain that is slightly narrower than that used in a 1x11 setup, thus keeping the cassette cogs closer together. With Eagle 1x12 you do not need a new driver body as the existing XD driver will work just fine.
The extra machine work has also resulted in arguably the quietist chain ever made. The lack of sharp edges makes for smoother and more forgiving interface between the chain links and the cog teeth, hopefully making the chain last a lot longer than other high-end chains on the market, as well.
Eagle 1x12 Cassette: XX1 / X01
---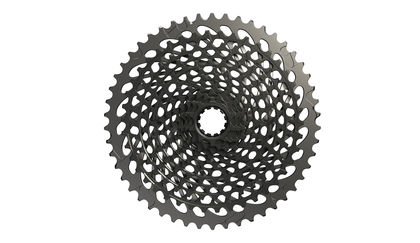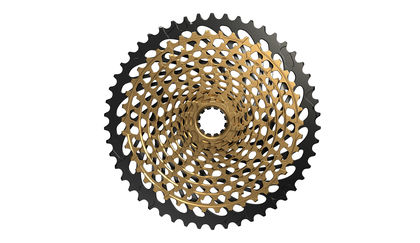 The 12 speed cassette works with the standard XD driver body despite the 50t cog being 2mm closer to the spokes as the 42t final gear on the 1x11 setup. The cassette has all the same gears found on SRAMs 11 spd drivetrain (10-12-14-16-18-21-24-28-32-36-42) with the addition of an aluminum 50t cog. The XX1 cassette comes in gold, while the X01 is kept stealth black.
Eagle Derailleur: XX1 / X01
---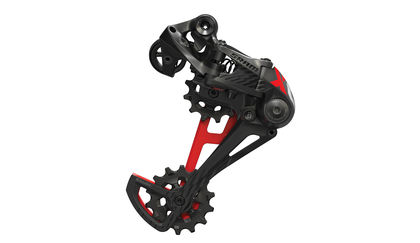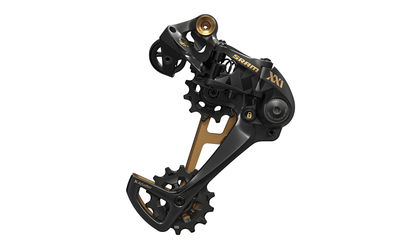 The derailleur for XX1 and X01 Eagle see a few revisions in their design as well as slight differences between the two. The lower pulley has expanded from 12 teeth to 14 to make room for the 50t cassette cog. The XX1 features a carbon cage and titanium spring making it 12 grams lighter than the X01 Eagle derailleur. There is also an updated roller bearing clutch mechanism helping the derailleur feel smooth while extending forward. The mounting bolt has also been revised to reduce any chance of the derailleur coming loose from the frame.
---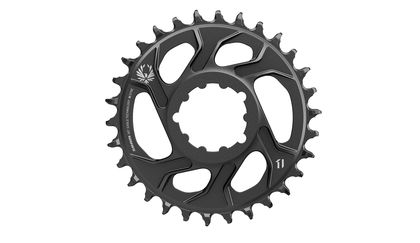 The new narrow wide chainring developed for 1x12 Eagle looks quite a lot different than any chainring on the market today. There has been significant machining to the teeth of the chainring aimed to reduce both wear and grinding noises while in use. SRAM figures there new chainring design will extend the life to 4 times that of their previous narrow wide chainrings. The chainrings are direct mount only and are backwards compatible with existing 1x11 drivetrains.
Eagle Shifter: XX1 / X01
---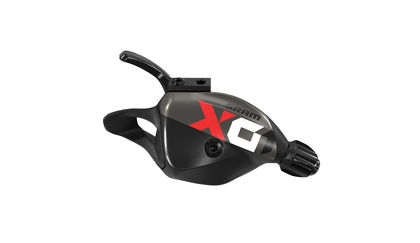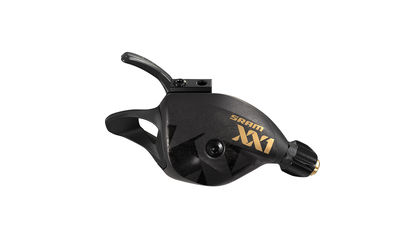 The new Eagle shifter features a carbon triggers and top cover for XX1, and aluminum triggers for X01. SRAM noted that the internals have also been upgraded to ensure smooth shifting and to increase durability as well. Both XX1 and X01 have adjustable triggers and come in grip shift options.
---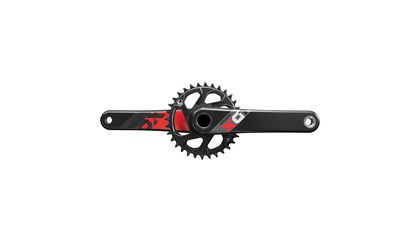 The 1x12 XX1 Eagle cranks are full carbon and completely hollow making them reasonably strong and incredibly light. X01 Eagle cranks however are still carbon but have been foam filled for added durability. This is where SRAM makes the statement that XX1 is intended for XC and X01 for AM/enduro, but if you want the extra durability we suggest you go with the X01 Eagle cranks. Both XX1 and X01 Eagle are available in BOOST compatibility.
Eagle: The Down-Low
---
With XX1 Eagle coming in at $1,529 USD MSRP and X01 being $1,300, many people have reacted with genuine wonder: "Do we actually need 1x12?" "I just spent $1000 converting my bike to 1x11 last year, now you're saying I need to do it again?" Well you don't have to, but you should. The benefits of 1x12 are too good to deny. If you're already on 1x11, then the conversion isn't quite as expensive giving that you can use your XD driver.
The 1x12 conversion is more relevant to those who are still using 3x or 2x systems, or are going to be shopping for a new high end XC bike. Coupled with the 1x12 announcement, SRAM also announced that they would be abandoning their front derailleur program and that no engineers would continue working on existing front derailleurs. Top-tier bikes in 2017 will be undoubtedly stocked with 1x12 kits, and consumer friendly NX really doesn't give you a reason not to make the jump to a 1x system, something that seems to be an urgent goal for SRAM.
I know that this is both an exciting and frustrating time to be a mountain bike consumer - the ever changing hub standards, wheel sizes, and drivetrain options can make it difficult to feel confident when considering a new purchase. We have to keep in mind that all this innovation will bring us to a better place, and that better place will come with a lower price tag… eventually.
VIDEO: Eagle 1x12 by SRAM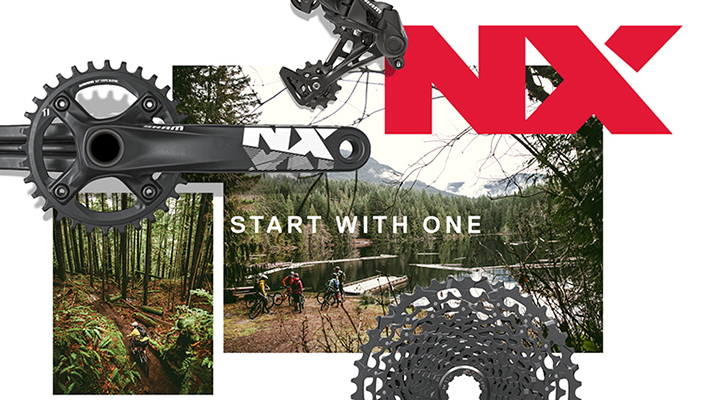 SRAMs new NX drivetrain is an inexpensive 1x11 group that you should consider as your next upgrade
BikeRoar
takes a closer look at NX and...
READ MORE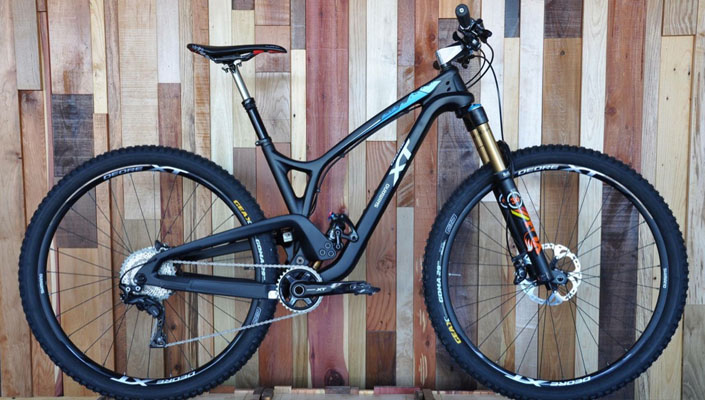 With 1x11 drivetrains becoming the norm, it's worth taking a look at what the manufacturers are offering
BikeRoar
takes a close look at Shimanos Deore XT...
READ MORE