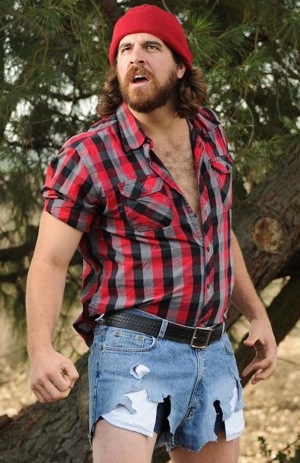 Mountain biking is a sport that used to be thought of as the cycling equivalent to lumber jacking: It involved going out into the forest, ripping through it with your machine and coming back with a wide smile and a healthy complexion – and, of course, it involved being a manly man's sort of man.
This, luckily, seems to have changed.
The number of women who ride mountain bikes is certainly on the up. BikeRoar has had a look at a couple of indicators that point to the conclusion that mountain biking is no longer just a man's game.
---
When the big boys aimed for the women
Trek and Specialized have both been doing it for a while, as have a lot of the other big boys in the pack of cycle manufacturers. The 'it' in question is designing mountain bikes specifically for women. Trek has their WSD design, and Specialized have developed a range of bikes specifically for women's body geometry.
Changes in the form of saddles, narrower handlebars that match average women's shoulder width, shorter pedal cranks and a host of other details have all been carefully integrated into the new mountain bikes aimed specifically for women.
You might think that this has always been the case. Surely the big boys would have been designing bikes for women for a long time? Well, the answer is that it wasn't until 1999 that Trek launched their first WSD bike.
Before that, well, things were a bit different. Just ask the company's own Heather Henderson, who clearly remembers her first ever 'serious' bike – a Bottecchia that made her ride in the long, low position typical of Italian framesets, on a hard, narrow saddle.
"Twenty minutes into my first ride I wanted to strangle someone" she told bicycling.com in an interview.
She went back to the bike workshop she was working in at the time and cut a piece out of the saddle so that it fitted better to a woman's anatomy.
Today, the company has a range of bikes specifically aimed at women and the Wisconsin based company says that it has seen an increase of women getting into cycling. Being a cycling manufacturer, Trek are – quite naturally, you might add – inclined to think that this has something to do with the wider range of bikes and accessories available to women riders these days.
Whether naming a bike the Trek Lush or Specialized Safire makes more women want to get out on the dirt tracks is hard to say, but the company does have a good bird's eye view of what's happening in the world of cycling, so there is good reason to believe that their numbers represent an upwards trend in women riding mountain bikes.
Most brands now design and manufacture women's specific mountain bikes and accessories.Find your local bike shop to gain more information on these products and other gender specific activities like social rides and racing.
---
Lene Byberg competing
The view from the track
The increase in bikes sold by a company like Trek is only one indicator that things are on the up for women and mountain biking. Another good indicator is the number of women only mountain bike races held around the world. Especially in the USA the number of races has grown. And among the elite, women have recently been leaving the men eating dirt.
For example, it was only the American women cyclists who walked away (pun intended) from the 2012 London Olympics with medals. One of the riders to bring home a medal was Georgia Gould, who has been racing on the pro circuit since 2004 and has felt a recent surge in the number of strong competitors.
"I think mountain bike racing is pretty equal. Right now, the women's field is so competitive—on any given day there are probably about 10 riders who can challenge for the win. That makes the racing more exciting to watch."

- Georgia Gould in a recent interview with outsideonline.com
---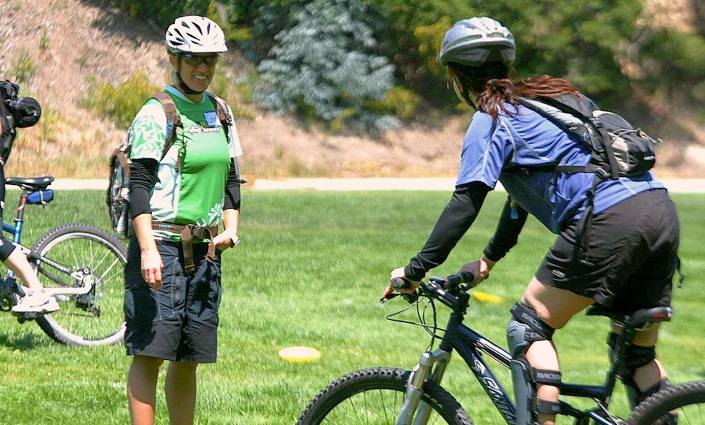 Recreational mountain biking women
Photo: Richard Masoner
Your own backyard
So what's the story on your local trails? Does your local club/shop ride feature a healthy representation of both sexes riding the trails? Or is a beard and/or hairy armpits still required? Share with us in the comments below.