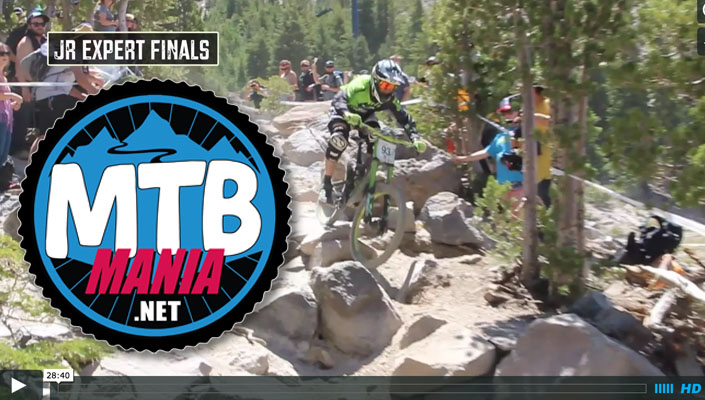 Mountain Bike Mania family brings MTB racing shows to TV and internet.
Okay MTBers, you are going to love this. It's hard to beat a Mom/Dad/Son/Daughter combo on a good day - but when they all work together to bring us MTB coverage and entertainment, how could we not get hooked!?
I speak to Kevin McDonald - Producer and Dad - about the new family business. "There are no commercials. We don't break to talk about potato chips. We do biking for 28 and a half minutes. There's no need to leave the room once it's on. It's all solid stuff."
Winning ride of the Pro GRT at Angel Fire Bike Park brought to you by Mountain Bike Mania
Kevin, we would have to agree!
Jordana: Kevin! Great to meet you. What's it like working with your family?
Kevin: We have a long history of working together on things that are of interest to the kids. Well, I call them "the kids", but they're 27 and 23. In school, our daughter was a pretty intense clarinet player and we all worked to make sure she got to lessons and concerts on time. It was a family effort. Ross was a pole vaulter - state champion and All-American. We were all rallying around Ross as he became an accomplished pole vaulter and then we just became accustomed to doing stuff together to help one or more of us in an endeavour.
We took family trips together that combined my business with Diana's professional art history career and we always did stuff together. When this opportunity came up it was just too easy to embrace as the next thing for the family to do!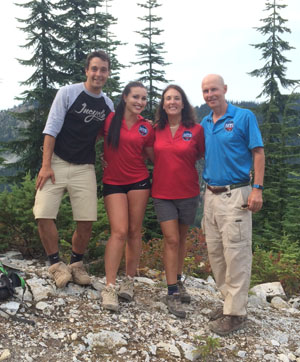 (L to R): Ross, Samantha, Diana, Kevin
It was all pretty spontaneous then?
Sammy and Ross thought it up. Ross had been covering MTB races for the USC online news site during his final two years as an undergrad. He really figured out how to do it all, as it's not so obvious. Sammy had been refining her chops on camera as a news reporter. She had had enough of the job, so right as they were getting ready for Ross' graduation, she flew over and they went to a race, filmed it, made a five minute demo reel, sent it to 21 stations, and 5 weeks later they were aired from coast to coast. They had little idea what they were doing!
What is it like now?
It's very exciting as we're still building... still expanding our coverage. We're refining the product and lining up to break even - we haven't achieved that yet. We bicker, but in a "do this, do that, he/she isn't doing enough" sort of way. We probably quibble more than you would do in a normal team, but we get more done than four people who are strangers. We work around the clock under whatever conditions to make sure the job gets done. We start every day fresh. We don't carry anything over from the previous day. We do whatever it takes because we're in this together. We're comfortable. We know disagreeing is part of the process and we love it. We might be out for a bike ride or a swim or dinner and someone says "why don't we do it this way?" We're often spread out across time zones, and if so, we call or text each other every day.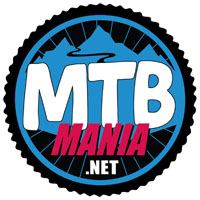 It's a real family dream! Is this something where it feels like a long term thing for the family?
Yeah! I have another job which enables me to close the gap between sponsors and what our expenses are and I work hard at that job. But I also work hard at this. Sammy loves it, Ross loves it, and Diana loves it. We want to achieve a level of stability. I don't know where it goes after the first show achieves commercial/financial success, but we're in it together. This is a sweet spot for us - we want to make it work. Sammy and Ross are excited to do what they want to do. And guess what? It's with folks who love them and support them.
What's the vision? Where do you see this going?
I think that we want to keep making the show for the summer period, you know, to raise production values. Then expand to more stations and cover everybody's town where people want to watch this stuff. That's the first vision. Stabilise and expand.
The next question is what to do with the other three seasons of the year? We film June/July and part of August. But we gotta do something in the rest of the year.
Why not come to Australia!?
Thanks for the idea! I'll jot that down. We'll be doing some stuff over the winter here with the fat tires in the snow, but we are looking other ideas. Australia would be super! I thought of Latin American because I work there, but I wasn't sure it made sense. Australia would be so easy because of the language! It would be safer, the infrastructure is better, you have the one language and the audience would get it.
You'd also get a kick out of all the accents.
Oh, that would be the best part of the show!
Take a look at New Zealand, as well, a place called Rotorua.
Ok, I will. Do they have Downhill there? We film Downhill because it's easier to film and fun to watch. Enduro is great, but you need three times the camera crew and it blows the budget if you do that.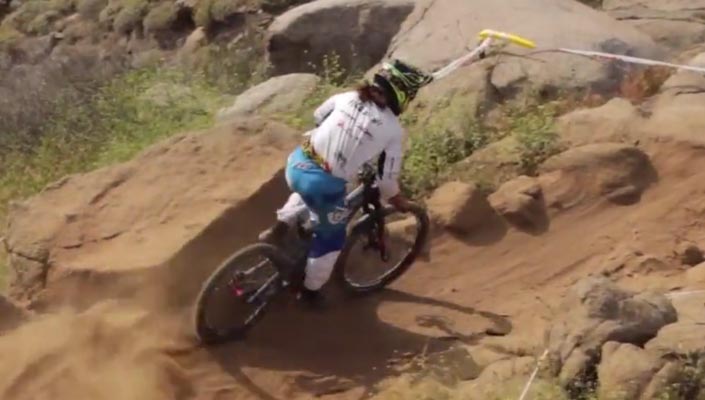 Mountain Bike Mania footage from Fontana City Nationals Downhill Race 2015
Yeah. You might want to check out Crankworks as well. The most interesting thing is that it's a little bit spontaneous. What challenges did you face when getting started?
Lots of things turned out to be hard. Implementation was a challenge. Getting 15 videographers every weekend to a different place is challenging. You gotta find them, screen them, talk with them, choose them, hire them, get them to the church on time. If I had any hair, I'd now have less of it. Sammy and Ross say to me "You worry too much about this and it always works out!", and I say to them, "It works out because I worry so much!" That's a challenge. In the first season, we would have three days to get the show
to our distributor who incorporates the closed captions and beams it to the stations. Three days is fast because we were also travelling to the next race. There was no time to catch our breath in the first year.
This past year we got a little smarter. We did early-season filming, edited the episodes, and put them in inventory. There they sat until the beginning of our airing season and we would slot them in every other week, giving us the other weeks to do new stuff. Scheduling and timing was a colossal challenge we solved between seasons.
We realized after the first season we needed to develop characters that would appear in episodes week-to-week and create a narrative arching over the whole season so it wasn't just random clips you get on the web. It would be a show with a beginning, a middle, and an end! It would have themes and plots and actions and stuff that gets bigger and more interesting, richer, and more complex from week to week.
We knew it had to be done, but we didn't know how we were going to do it. We solved it by hiring Christine Detz to be our producer. Christine joined us from the NFL. She makes sure we're telling an exciting, coherent story each week. We also hired Mikey Haderer, a long-time biker and commentator, to provide play-by-play commentary. Mikey's great - he makes the show a lot better.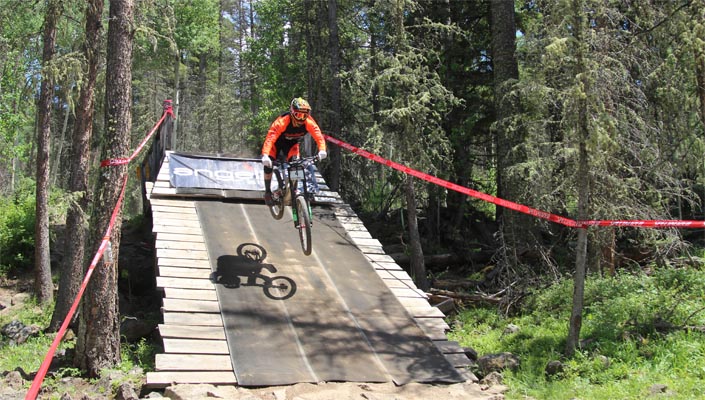 Mountain Bike Mania footage from ProGRT Downhill Race #3 Angelfire, NM
Did anything that you thought was going to be hard turn out to be easy?
I think a very pleasant surprise has to be the cooperation from race directors. From Angelfire BikePpark in New Mexico, to Mountain Creek in New Jersey, to Snowshoe in West Virgina, to Mammoth in California, to Port Angeles in Washington, and to Skibowl in Mt Hood in Oregon, we have gotten tremendous support and cooperation. Partly because they are nice, honest, competent, good-hearted people, and partly because there is a good fit.
Resorts are trying to expand their bike parks because there is less snow year on year. The local and regional race directors are smart and realize we can make the races and race venues nationally known and attract more people. They really made it easy and possible for us. On the theme of getting support, there are a LOT of people cheering for us... the riders, the families... when we go to trade shows, the bike companies, the grip companies, TV people... they're all kind of excited about a bicycle race show and they all want to extend their good will and say "Keep on going!"
If we have a question, some one will say "here's what I suggest," or "here's a vision," or "here's how I've seen it done." We've been given a lot of support and encouragement. No one is saying "Bad idea, get out." It's all positive and constructive. We love it because it is a hard thing to pull off and you need some love to keep going and we're getting it and it's wonderful.
We're just trying to bring their activity to living rooms around the country and without asking a lot in return. We're just trying to break even and have a super time doing it.
NW Cup #5 Steven's Pass, WA brought to you by Mountain Bike Mania
To me, it sounds like the overall effect is an incredible bonding and learning experience together. Do you all ride
Oh yeah, we try to ride the mountains where we're filming, usually after each race. We like to go 'round together. On breaks we also like to get out in Albuquerque, New Mexico. We were in California last winter and we loved riding on some of the mountain trails together. Ross leads the way; he's the most serious. He gives us advice on techniques and repairs the bikes and tells us what to buy. It's just one more family activity!
Learn more about Mountain Bike Mania, see the TV schedule, and enjoy watching more of their excellent work at MTBmania.net.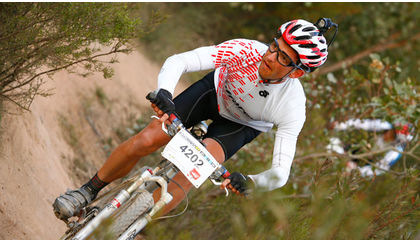 Next time your riding plans are thwarted, try not to stress; just accept the fact that you've missed out on your ride this time, get on with your day, and try to set aside five minutes to do this kick-ass bodyweight workout instead...
READ MORE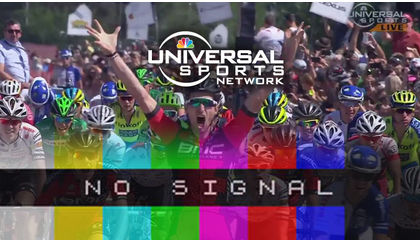 Pedaling seems pretty simple, but when you break it down into its component phases it becomes evident that a good pedal stroke can save you energy and a poor one can waste power and effort...
READ MORE