In the biggest voluntary recall the bicycle industry has ever witnessed, seventeen different brands have announced that over 1.5 million bikes sold in the US, Canada, and Mexico could pose a serious safety threat.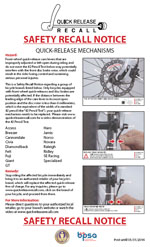 The issue is said to only affect disc brake bikes equipped with quick release skewers, the lever of which can then enter the disc brake rotor. (A list of affected bike brands at the end of this article.)
This follows a similar recall involving Trek Bicycle earlier this year in which nearly 1 million Trek bikes were recalled due to the same quick-release/disc brake concerns.
The recall involves most of the biggest players in the market, but according to Giant's Global On-Road Manager Jon Swanson, is an easy problem to fix.
"This recall only affects bikes with front disc brakes and a quick-release lever, " he said. "Concern has been expressed by many bike owners with disc brakes and a front through-axle rather than a quick-release skewer – these bikes are not affected, only those with the quick-release mechanism combined with disc brakes.
"All Giant retailers, along with the other bike brands affected, will simply swap the skewers in question for an upgraded model at no charge."
The problem with the quick-release skewers in question is that if they are not tightened properly or are left partially open, the lever can travel too far and come in contact with the brake disc, causing the front wheel to come to a sudden stop or separate from the bicycle.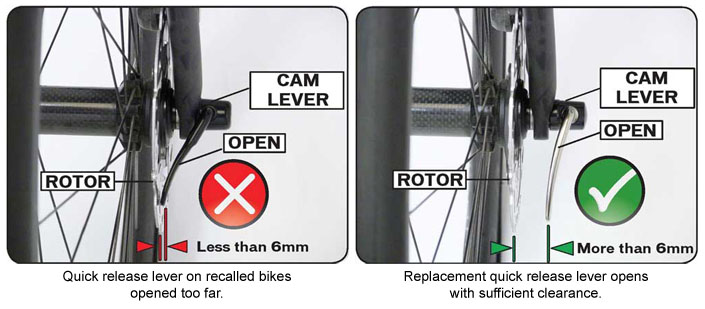 Specific models for each company and brand weren't named in the recall notice, but bikes affected date back as far as 1998 for some brands. Entry-level and top-of-the-line bikes were all affected, with the retail value ranging from as little as $200 all the way up to $10,000. Bike owners can check if the recall is applicable to them by visiting http://quickreleaserecall.com.
So far the recall has been limited to the US, Canada, and Mexico, but retailers in Asia, New Zealand, and Australia have been made aware of the issue and some are taking proactive measures to address it without a formal recall being announced.
So wherever you live, it is worth your while to check the recall website if you feel your bike may be affected – if you're still not sure, you can check by applying the #2 pencil test. This involves opening the lever and loosening the front-wheel quick-release cam, pushing the lever toward the brake disc rotor, and measuring the distance between the cam lever and the rotor. If the distance is more than a quarter of an inch (6 millimeters), your quick release mechanism is not affected by this recall. This can be checked by sliding an ordinary #2 pencil between the cam lever and the rotor. If the pencil cannot easily fit between the lever and disc rotor, take your bike into your local bike shop before riding it again.
Quick Release Recall Video - Watch to see if your bicycle is affected.
Finally, if you're still not sure, play it safe and get your bike checked by your local bike shop.
The bike brands and model years involved in this recall are as follows:
---
More recall information:
---
:: Bicycle Product Suppliers Association (BPSA) centralized recall resource website.
:: Recall Notice on the CPSC website.
:: Recall Notice on the Health Canada website.
:: Recall Notice on the Profeco (Mexico Mexico's consumer protection agency) website. [PDF]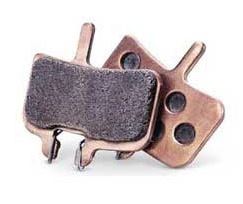 Mountain bike disc pads are one of those things we tend to think little of, that is until they start squealing and carrying on, then they become the centre of your attention every ride (and everyone else's as they make an awful noise every time you brake into a corner!)...
READ MORE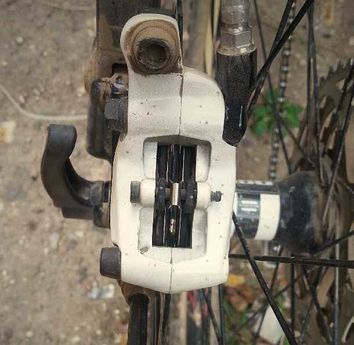 Many mechanical points of interest on your bike may be beyond your skill level when it comes to carrying out any repairs or adjustments and disc brakes could just be one of those things. Many brake problems, especially regarding hydraulics, are better off being dealt with by your local bike shop mechanic - but what happens when you're out on the trail and things go wrong?
READ MORE