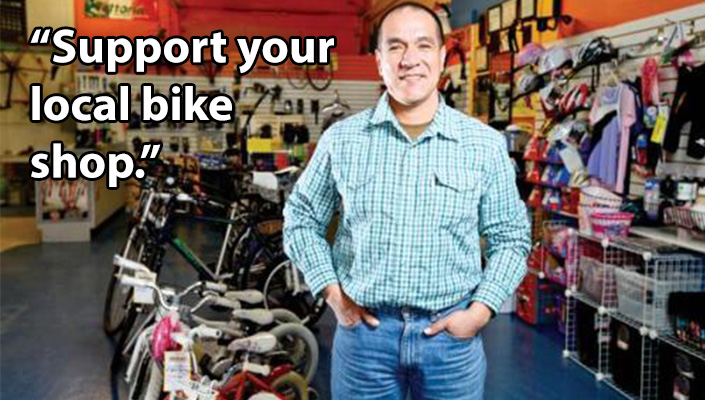 Best call to action ever!
Photo: Angel Berdiales, owner of Shalom Bikes
Now more than ever it is crucial for your store to be visible online; whether that be a website or social media channel or both, digital mediums are a major part of the way we interact, get involved and, of course, shop!
Social media marketing is fairly pointless without providing many "calls to action". Every bike shop does this already, every day, with every customer they serve: "Let's get you set up"..."Take it for a test ride"..."Come to our group ride this weekend"...sound familiar? Calls to action are the way we encourage and involve our customers with the core business of our bike shop. They create a relationship and open the door for interaction.
This is exactly what you should be looking for when you begin using social media as a platform to market your business. You are probably already familiar with social media calls to action as well. "Follow us" and "Like our page" are two examples so recognisable that if you missed them you must have been eking out your life under a rock. Even more simple and direct is a basic click through like "Read more" and "click here".
"Why are these calls to action so important?"
They provide your followers with an action that tells them what you want them to do to reach the goodies! These actions allow people to click through to the content, event, sale or promotion that you have created. Without this capacity there will be significantly less action and as a result your "thing" doesn't get noticed.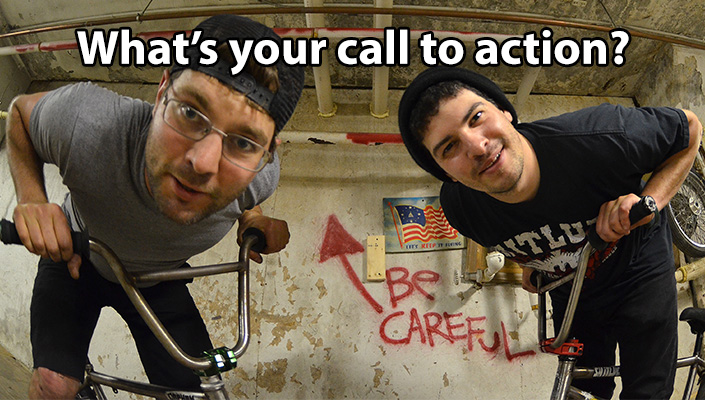 Photo: FBM Bike Co.
It is important that your call to action describes EXACTLY what you want people to do. It should support the text you wrote in the post on social media and be relevant to the content you are referencing. Examples are: "Join" our group ride..."Support" a local advocacy group…"Sign Up" for our newsletter. The better you become at encouraging these click throughs, the more people will see what you're selling or promoting and the wider your audience or potential customer base.
Finally, keep the process as obvious and simple as possible. Any inconsistencies or road blocks instantly deter potential users. It must be an easy process for anybody to activate quickly and easily. All it takes is one single second of frustration or confusion and you've lost them!
"Now go get'em!"