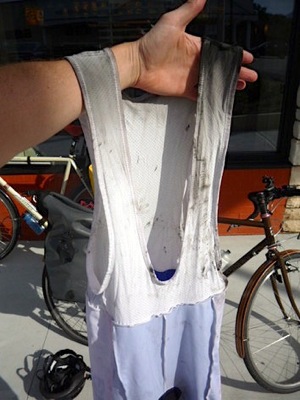 Photo: lifeisrealgood.com
When the boss at BikeRoar asked me to write an article about knowing when to wash and replace your knicks I asked him "are you serious mate?" Well... here I am, so you can probably figure out his answer to the question.
The ironic thing is that the gentleman who asked for this article to be written rarely washes his knicks anyway. (This information was discovered not by personal investigation, but from an unasked for divulgence from the source, hence why I usually ride off the front).
When should I wash my knicks?
The obvious answer is: After every ride, please.. You don't recycle underwear (I hope), and as padded cycling knicks take the place of underwear surely the same rules apply?
---
Sweat wicking fabrics. Good or Bad?
The answer: Good if you want to stay dry and have all your sweat transferred away from your skin. Bad because every bit of that wicked sweat carries your complete collection of stench in all its myriad of aromas.
---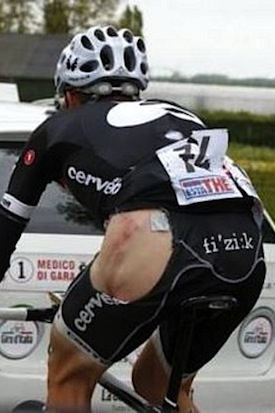 Time to Replace?
This is a better question. The time to replace is as soon as you feel any discomfort. The chamois pad will wear out eventually and it is also worth keeping an eye on the stitching holding it in place. It's a good idea to remain vigilant regarding the lycra panels as well. After a while the lycra stretches and wears thin, turning those tight fitting knicks into a pair of MTB baggies. Time to replace!
Brands to look for: Giordana, Primal, Assos, Hincapie, Castelli, Craft, Nalini, Santini, Gore bike wear, Pearl Izumi....and many more.
Cycling knicks come in all shapes and sizes and getting a good fit can be a matter of trial and error. I recommend your Local Bike Shop for clothing purchases as you can try them on in-store, or take them home and easily return them if they aren't quite right (just leave your undies on in this case!).

TIP:  Buy the best knicks you can afford. Why? Your bike shorts are the filling in the saddle/bum sandwich. This is the interface between you and your bike. Comfort here is key to enjoying your ride.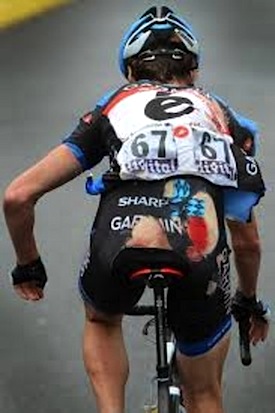 Bib knicks are by far the most comfortable bicycle shorts available. They fit like a second skin if wearing an appropriate size, and won't roll or fall down like a pair of shorts. Some shorts can be quite tight around the stomach area, which is an issue when really pushing hard on a climb or elsewhere; bibs can alleviate this pressure point.
Bib shorts ensure the chamois is held firmly in the right place eliminating chafing while also allowing maximum freedom of movement.
Bottom line:
If you suffer from rubbing, chafing or soreness it is a good bet your bike shorts are worn out. Get to your LBS immediately!