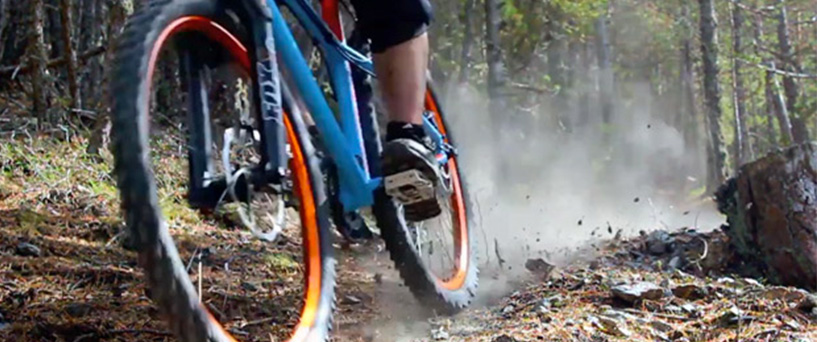 Photo: www.nsmb.com
Hardtails are a great option for many mountain bikers. They are a perfect starting point for new riders, their simplicity, (compared to a dual suspension bike), makes them easy to maintain and they can be fast and efficient in the right hands. They are also a good option when learning to handle a bike on technical trails as there is no rear suspension to make up for sloppy riding!
The hardtail is also multi-purpose and is a great bike for people who don't actually have a lot of interest in riding singletrack or off-road at all. This do-it -all versatility makes them a popular option for many urban riders as well.
Here are ten tips when scouting the local bike shops for a new hardtail mountain bike.
1. Know what you want
---
First rule when looking for any bike is know your purpose. What do you want the bike for? Is it simply to get out on a bike, commute to work, take up trail riding or an upgrade to faster steed to pick up your singletrack pace? Decide on what riding you want to do and create a budget. How much are you willing to spend? This will have a huge influence on your options.
2. Trust your Local Bike Shop
---
There is much cynicism regarding the propensity of bike shop staff to encourage you to buy a bike the next level up. Trust them; the chances are they are doing you a favour. Buying a better bike now saves the hassle and cost of upgrading, or selling then repurchasing because the cheap bike you bought no longer cuts the mustard.
Bike shop people know this. Consider that they may not be trying to fleece you; they may actually be attempting to steer you away from a bad decision.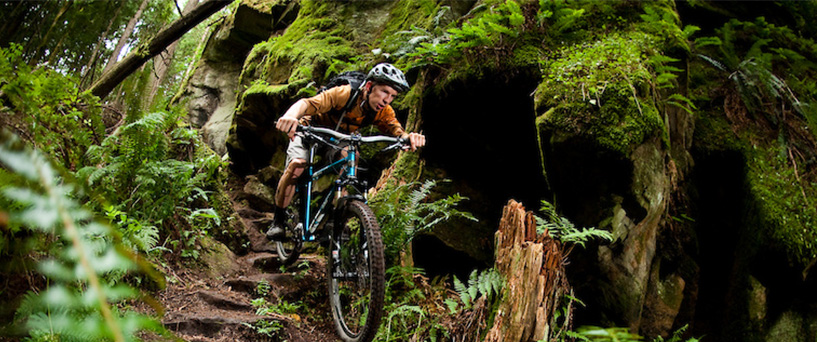 Photo: www.pinkbike.com
3. Wheels size
---
26, 27.5 or 29? The 26" wheel is dying a slow death in the performance bike category so I would avoid it. There are advantages and disadvantages to the other two wheel sizes: 27.5 are more nimble and faster to accelerate while a 29er is more stable, maintains momentum and roles over obstacles with greater ease. It is partially dependant on your local trail conditions or whether you are using a hardtail for urban riding and commuting; if this is the case go the big wheels!
Riders of a smaller build may find the 27.5" wheel mountain bike a better fit than the big wheeled 29er.

RELATED ARTICLE: mountain bike wheel size: "26" vs 27.5" vs 29" and knock-on effects"
4. Frame material
---
It basically comes down to how much money do you want to throw at a bike? I believe you are always better off getting an alloy frame with good components, (especially forks and wheels), than a carbon frame with corners cut in the specifications. Sure, you can upgrade, but it will blow out the cost in the long run.
Good quality alloy frames will ride better than a cheap carbon job. This is really important to remember on a hardtail as the frame dynamics are all that is isolating your rear end from the jarring bumps and hits the rear wheel encounters. A thick walled cheap carbon monstrosity will be a dead and uncomfortable ride!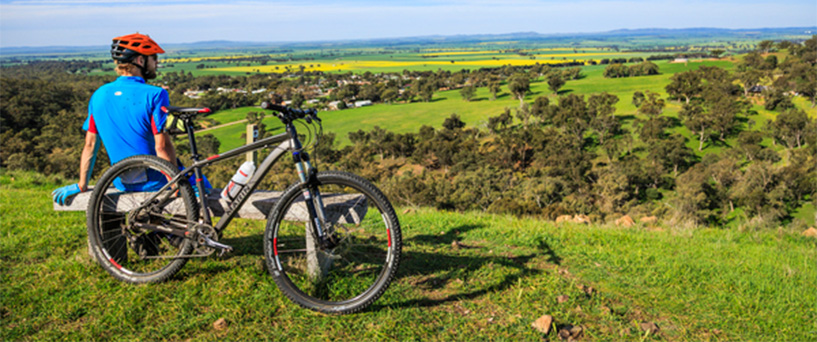 Photo: www.enduromag.com.au

TIP: A buyer's price guide to hardtail mountain bikes: The beauty of a hardtail is the great bang for buck you get over a dual suspension. Because of this hardtails are a great starting point for new mountain bikers on a budget.
| PRICE RANGE | GOOD FOR | FRAME MATERIAL | DRIVETRAIN |
| --- | --- | --- | --- |
| <$1000 | Multipurpose bikes that are good for general riding, some singletrack trail, urban and simple recreational riding | Expect alloy frames | drivetrain not necessarily designed for off-road riding |
| $1000 - $2000 | You will get a great bike in this price bracket suitable for trail riding and enrty level XC racing | Frames will be alloy but you will see some carbon sneaking in | Start at Shimano Deore or SRAM X5 and go upwards from there |
| >$2000 | Hardtails get very good above this price. Perfect for XC racing, you will find more relaxed and fun trail bikes as well so be clear on your intended riding before spending the big bucks | Often the frames will be carbon and designed to be light, aggressive and efficient | XT and above |
5. Wheels
---
Wheels are one of the most crucial areas to check out when purchasing any bike because of the impact they have on performance, as well as how much they cost to upgrade! Again, wheels depend on overall price point but always ask your bike shop specifically about them. Look for double wall rims at even the lowest price points, and thru axle hubs at the upper end for extra stiffness and performance.
6. Suspension
---
The front forks will make or break the bikes ability to handle trail riding. Lower end models will have thinner stanchions, little adjustment and may flex when the going gets rough. Better models (complete bikes up and over $1000-$1500) will feature sturdier stanchions, a tapered steerer and a plethora of external adjustments including an air spring and rebound.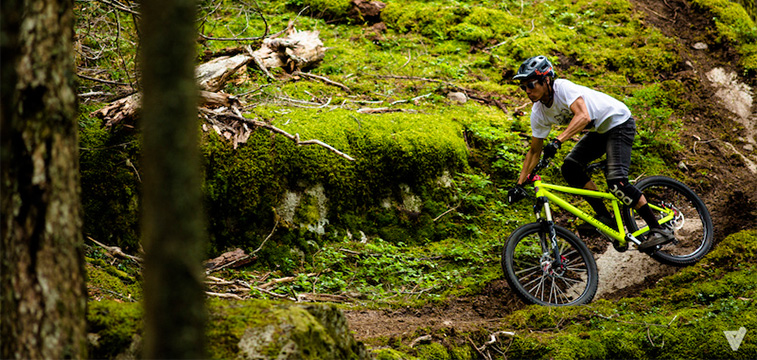 Photo: www.pinkbike.com

Bike Comparison: We compare a mix of 27.5 and 29er hardtails. Available at your local dealer today.

7. Race or trail
---
This is an important consideration because you will find as the price goes up so does the narrowing of choice of the style of bike. High end hardtails are typically lightweight carbon race machines, so if that ain't your thing take care where you're throwing your money!
Many mountain bikers want a bike that offers a slightly more relaxed geometry than an out and out racer provides. A decent hardtail trail bike is a great option for all types of mountain biking. Nowadays the line is blurred slightly with new XC geometries that can offer the best of both worlds. These bikes are available at the higher price points but the only way to really know if it is right for you is to go out and have a test ride at your local bike shop.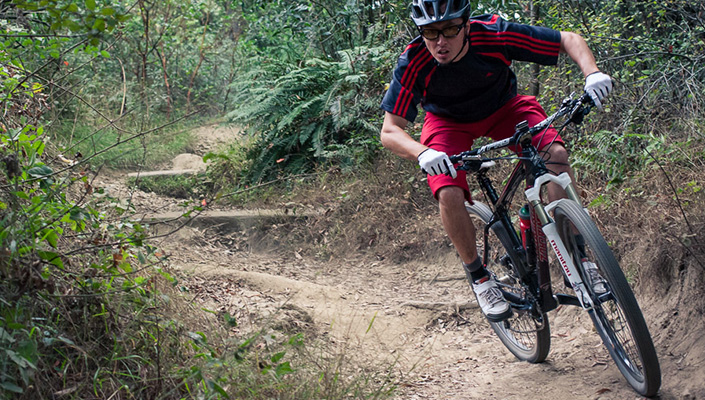 Photo: www.bermstyle.com
8. Drivetrain/Brakes
Personally I think the drivetrain/brakes should be the last thing you consider. A bikes component set will always mirror its intended use. If your budget is under $1000 the drivetrain will be designed for recreational riding, over $1000 it will be durable and reliable for trail, and at the top end will be for best performance, weight and racing. If you have matched your budget with your intention for buying a hardtail the components will take care of themselves.
Problems only arise when, for example, you have a $600 budget and try to buy a bike for regular singletrack trail riding and real mountain biking.
9. Know your local trails
---
This brings us again to knowing your riding and your trails. A hardtail is a great option for any off-road riding but comes into its own on smoother hardpack, technical twists and turns with lots of stop start accelerations and climbing. In saying that there is a certain pleasure from hitting up the really rough stuff on a simple bike and it definitely teaches you be picky about the correct line to take.
Talk to your local shop about the local trails to see which type of hardtail would most suit the conditions out there and also your own abilities.
10. Test ride
---
Lastly, the test ride. No bike purchase is complete without having a go on at least a couple of different bikes. Many brands run test ride days so look out for one in your area. Alternatively pop into your local bike shop and ride as many bikes as possible.