Riding around on some clapped out old pedals? Or are you old school looking to join a younger posse? Noooo, you're not riding a road bike with flats, surely? Whatever your story, there are many reasons to get a new pair of pedals under your feet.
Check out these pedals which offer a great balance between performance and price:
---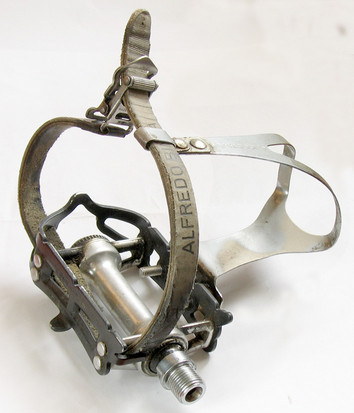 1. Ditch the toe clips...please
I asked nicely, now if you don't do what I say there will be violence. Toe clips and straps are still cool on an urban fixie, no worries, but if you are a roadie (unless competing in a L'eroica) they are really bad form. As soon as Look put a ski binder on a bike pedal toe clips should have disappeared.
I'm not a complete bike snob (arguable) but toe clips and straps, aside from being yesterday's technology, can be dangerous too. It's not easy pulling your foot out in a hurry during an emergency stop.
Upgrading your road pedals from toe clips to "clipless" is a must do for the modern cyclist.
---
2. Secure footing
Clipless road pedals only let go when you command it! Nothing holds your foot more securely than a good set of road pedals. The advantage is obvious if moving up from flats or clips, but also from an old set of clipless pedals.
Different pedal brands utilise different mechanisms to keep your feet in place. After a while everyone has a favourite, but I have found they all work well in keeping your foot snugly in place. Talk to your LBS about their recommendations.
Secure footing is closely related to the following two points. Read on..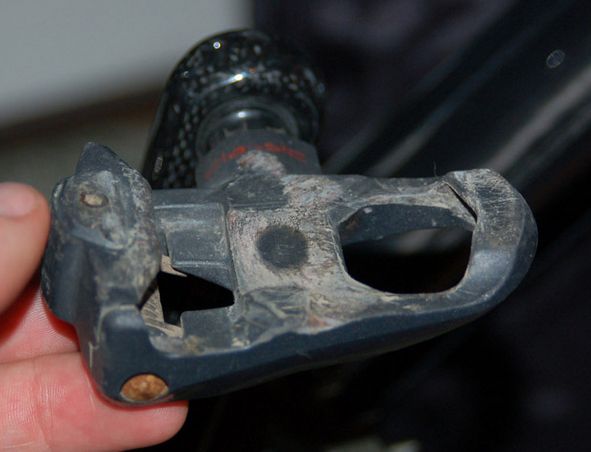 Cycling experience: One of my sets of road pedals had a body constructed of a nylon "composite". It was very strong and really light, but after a few years riding I wore down the surface directly under my shoe. The result of the space it created was a lot of extra foot movement, and a less secure feeling. I recommend choosing a road pedal with a metal plate on the platform area, which will be immune to shoe rubbing and will guarantee many years of use.
3. Bike control
Having good foot security leads to being more in control of your (and your bike's) movement. This is as much about confidence as mechanics. A road pedal upgrade allows you more confidence to "take charge" and ride harder, particularly when descending and also when manoeuvering through the bunch.
If you don't trust your old pedals maybe it's time to upgrade.
---
4. Power transfer
Road bike riding is all about efficiency: getting the most bang (power), for your buck (effort). Upgrading to a good set of road pedals ensures there is no power escaping between you, your shoe and your pedal.
Road pedals are the best tool for utilizing a cyclical pedaling technique; you can eke more power (some say up to 30% more) out of every part of the pedal stroke.
---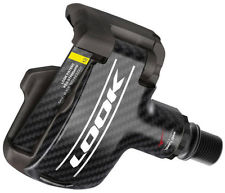 5. Weight
We're talking road bikes, so this should really be number one. Upgrading your road pedals to a super light weight model is a joy, albeit an expensive one. You can find moderately priced lightweight options out there, but if you want to really count the grams you're looking at titanium spindles and carbon fiber bodies ($$$). The good thing though with pedals? It's always buy one, get one free.
Examples: Shimano Dura-Ace, Look Keo Blade Aero, Time I-Clic2 Titanium-Carbon, SpeedPlay X-1 Titanium
---
6. Safety
Newcomers to clipless road pedals worry about the safety of being attached to your bike by your feet, especially riding through urban areas with the multitudes of obstacles and traffic lights. The truth is that once you become familiar with the action of a clipless road pedal, they are the safest way to ride.
I have already mentioned the toe clip and strap issue, but also having your feet firmly secured in a road pedal keeps you in control of your bike at all times and prevents any chance of losing the pedal and copping one in the shins!
---
7. Strength and durability
There are certain components on every bike that cop a lot of abuse, hits, constant contact and wear; your road pedals are one of these parts. Sometimes an unfortunate hit or accident, or even just wear from prolonged use, can result in damage to the pedal. A good reason to upgrade your pedals is to get a component that will take it all on and still hang out with you for years to come.
Choose a model from a recognised brand. A few to look for are: Speedplay, Look, Time and Shimano
---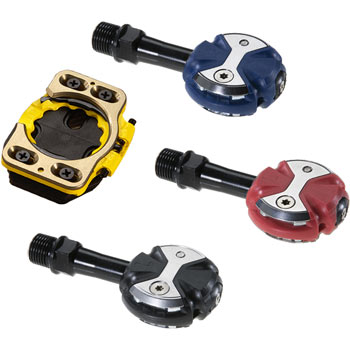 8. Smoothness
There is little worse than a grinding bearing in an otherwise fine pedal. Either fix it or upgrade. Road pedals use sealed bearings and usually should last the life of the pedal. (Unfortunately the same cannot be said for MTB pedals but that's another story).
---
9. Join the conversation
How else can you truly join in the bunch chatter about "which pedal is best" if you've only tried one? Upgrade your road pedals, upgrade your street cred and get an opinion. (Alternatively you could just make it up... I do, and argue black and blue the merits of a different pedal every week).
---
10. Realise the difference
I know I said 10 reasons, but I can't think of anything else and number 9 was a bit of a stretch as well. I'll just add a personal note: I recently replaced a perfectly alright, if a little old, set of road pedals and was surprised by the unmistakeable crispness and smoothness of the new pair.
They do say "If it ain't broke, don't fix it", but sometimes a fresh start adds more enjoyment to your road cycling.