This week was the first event of the year on the Pro Road cycling circuit as the season kicked off with The Tour Down Under in Adelaide, Australia.
So far it has delivered, New Bikes, New Kit, Good Racing, Drama and a few crashes thrown in as well.
For a run down on the bikes the pro teams are using this year see our article on the 2013 UCI Pro Team Bikes.
Pro Cycling Word Tour is posting some great shots on Google+ of the Tour Down Under they are doing a great job of keeping up with all the action.
By the looks of things Brazil's Alex Diniz seems to be enjoying his time in Australia.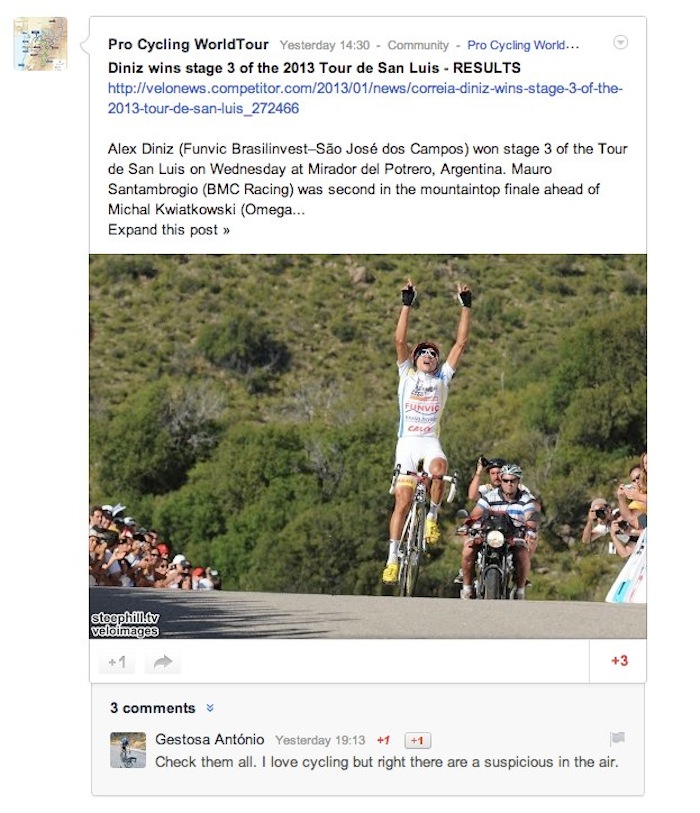 ---
Jens Voigt (the 'Chuck Norris' of Cycling - a great cyclist and an all round good guy) is giving away some Kit for the junior riders or charity.
You never know, you might still have a chance.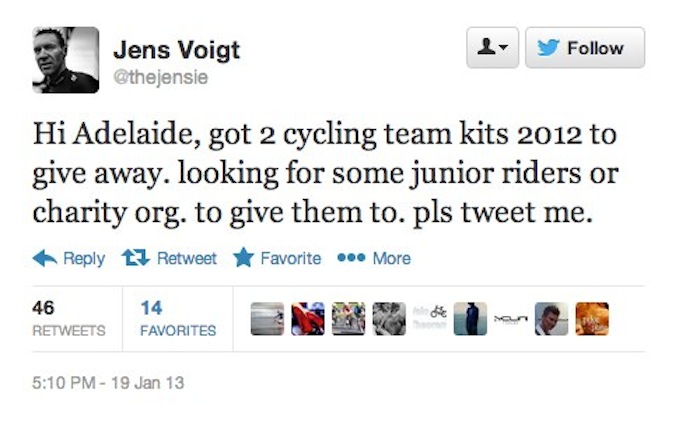 "Shut up Legs" 
(Sorry I just had to) 
---
Not only is this the most inspiring picture I have seen this week, it is the most inspiring picture I have seen all year.
It makes me think I can go out and jump like that. I may have a painful weekend ahead of me.
I'll have to blame Wrench Science for anything that is broken.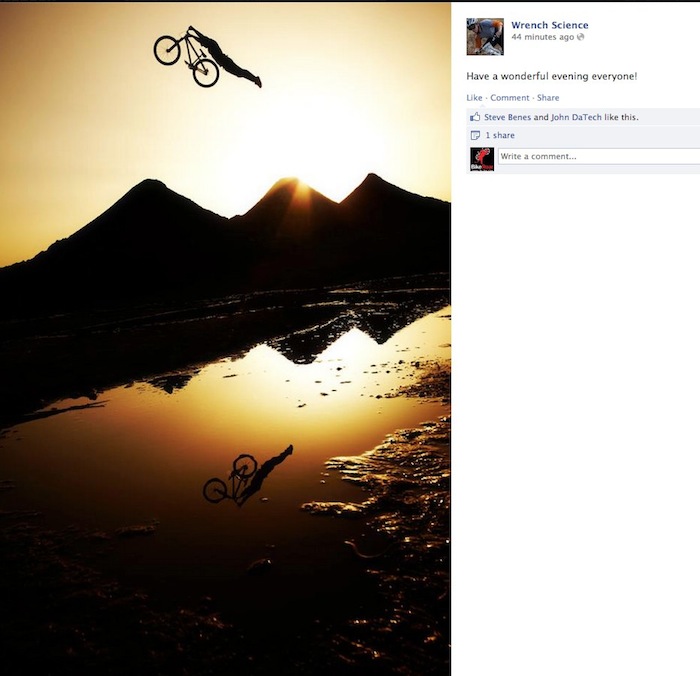 ---
Pictures of Robert Forstermann always make my legs seem small. This guy always impresses me.
How do you get legs that big?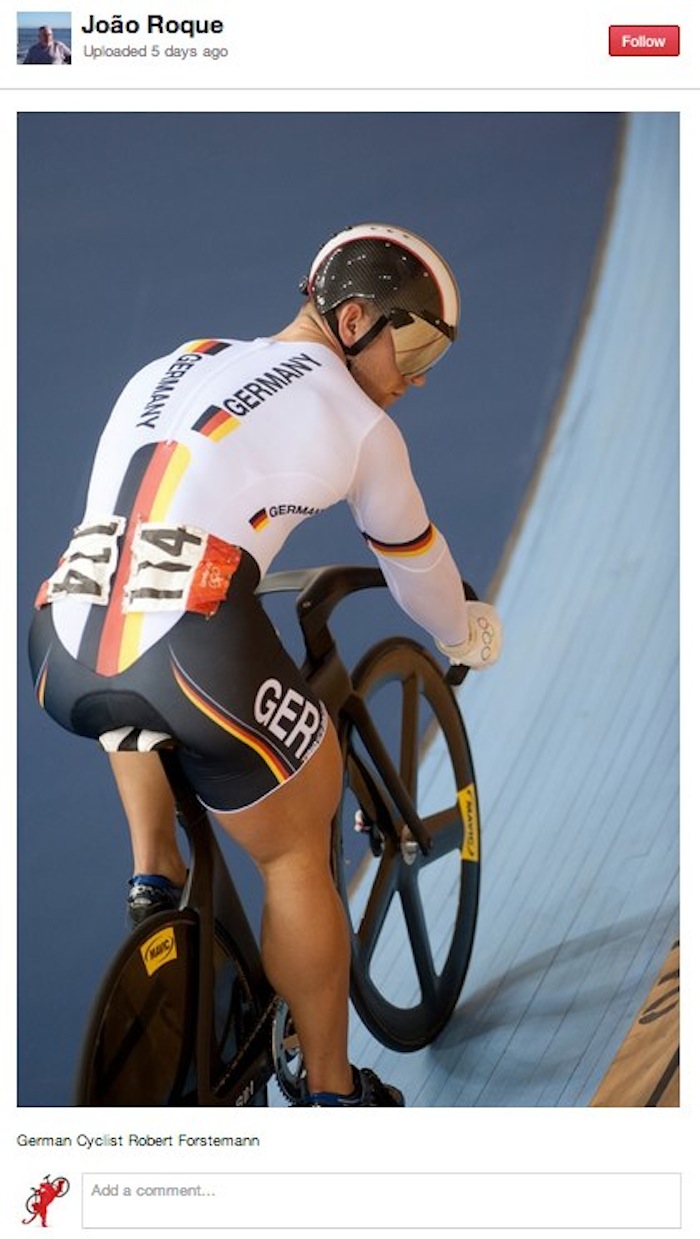 ---
I have to admit I normally try to do this if I ever see a speed monitor. Well found West Broward Bicycle Centre & Customs Cycles Supply.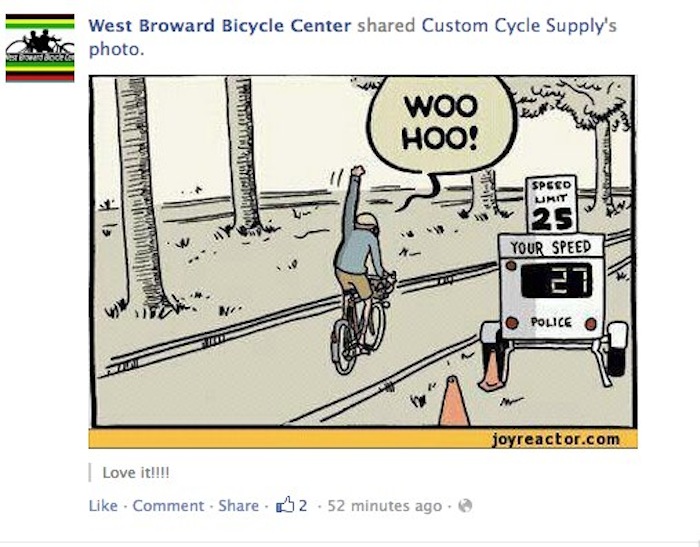 ---
And last but not least I have to pass on this post from A Culture of Speed. Hopefully you all have a Beary good weekend!