The flat bar road bike has been much maligned in the past. I think it was seen as the bike that didn't quite do this and wasn't quite good enough for that. Why would you buy one?
Later I realized that it was the flat bar's "jack of all trades" character that makes it such a valuable option. Some people want a solid, fast road bike without having to break their back reaching down to the handlebars. Others want a good bike to carry some work equipment so they can get out of the car and ride instead.
The best place to check out a new bike is your local bike store. Check out BikeRoar's flat bar listings and contact your nearest store for a test ride.
With this in mind I have laid out some good reasons to think about flat bar road bikes as your next purchase:
---
1. Speed and efficiency
Ok, so this isn't a performance road bicycle, but those wheels and tyres are the same size and roll pretty quickly. The great advantage of the flat bar over other general purpose bikes is not only its ability to move at high speed, but also the efficient way it gets there and then maintains the momentum.
Like the road bike, a flat bar is fully rigid (no suspension) which allows all your energy to push the bike along. An efficient bike requires less effort to get from A to B, and the flat bar is certainly an efficient bike.
---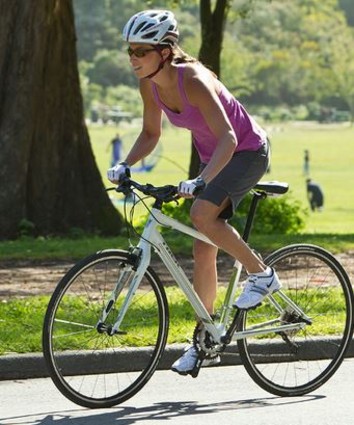 2. Comfort / riding position
The flat bar's best quality is the riding position. Flat bar road bikes have often been described as road bikes without drop handlebars. This is almost true! The flat bar uses MTB style riser bars (hence the term "flat bar") but you will find it also has a much more relaxed geometry than your typical road bike. The benefit is you can get into a good low position for fitness riding and also be comfortable for the daily commute to work.
The only fall down is a lack of mulitple hand positions for those really long rides, but this can be fixed to a point by attaching bar ends.
---
3. Drivetrain
The gearing on a flat bar will not be as high as on a typical road bike, but this is to its advantage. The gearing is a nice middle ground between the "big" gears of a road bike and the "smaller" gears of an MTB. This purposefully allows a high flat line speed to be maintained in usual situations, but with low gearing options for when you go uphill, or when you are carrying a lot of weight (for example touring cargo).
---
4. Function and versatility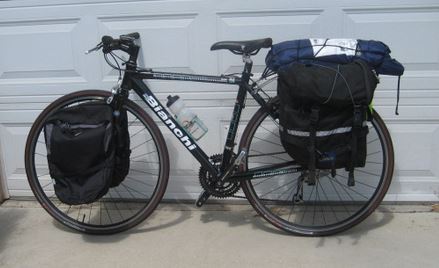 Flat bar road bikes can be ridden for fitness, they are perfect for urban commuters and also a great option for touring. These bikes are designed to be very functional and fulfill a lot of cyclist's needs. Expect to see many attachment points for luggage racks and with frames constructed from cromoly and aluminium, they are robust enough to tackle rough tar roads without issue.
When you get back home, remove the panniers and you have a lightweight, fast, fitness bike ready to go.
---
5. The best urban general purpose bike
Lastly, the fifth reason to get a flat bar is that it is simply the best urban general purpose bike you can get. This isn't for racing a club crit or hitting up the trails...but as an all-rounder to get down to the shops or to work, riding recreationally with family and friends, or going on a big touring adventure, there really is no better choice.
BikeRoar would love to hear what is the best thing about your flat bar road bike and why you love (or hate) it!