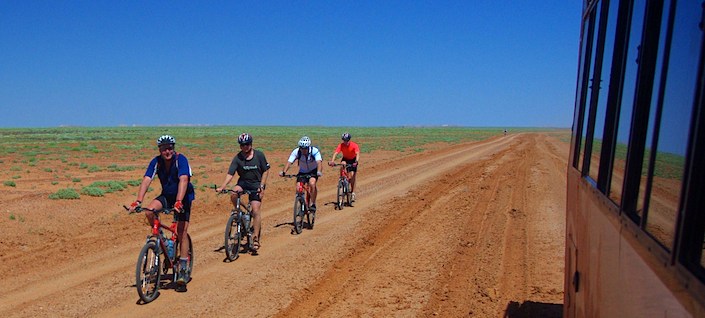 Cycling in remote outback NSW, Australia
In the northern hemisphere things are getting very George R.R. Martin. In other words: Winter is coming. One way of fighting the elements is to dress up in layers till you look like the Michelin man on a road racer or mountain bike.
Another solution is to jump onto a plane and go to the southern hemisphere to not only soak up some sun, but also pedal some miles on the roads or tracks.
BikeRoar is ready with ideas and advice for where your bike tour could be heading off to this winter.
Setting off on your own or with a guide?
The first question you need to answer before deciding where to go is whether you want to explore on your own or in a group with a guide. Both have their advantages and drawbacks.
Setting off on your own is a true adventure, where you're completely your own master, exploring the unknown and taking all the time you want.
Having a guide with you ensures that you don't end up driving past the very best roads, tracks, views, etc. in the area you're visiting.
Once you've decided how to ride, it's time to decide where. Here are five broad options to consider:
1. Australia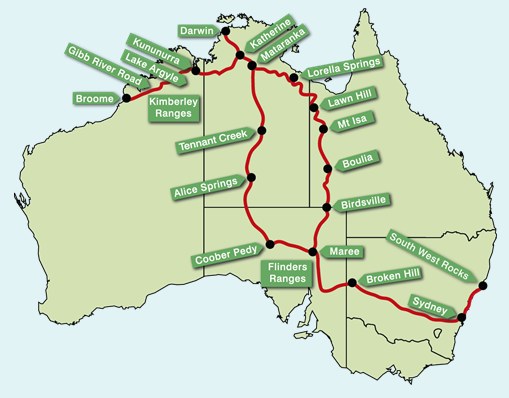 Image: Remote Outback Cycle Tours
There are many different companies who plan cycling adventures down under. For example, Cycling Tours offer a range of different options, including the Australian Gold Coast, Tasmania and the Great Ocean Road in Victoria. Prices are around $1,800 to $2,250 for a week long trip per person twin share. The company offers a range of self-guided cycling tours as well, and the prices are about the same.
If you're more of a track kind of guy or gal, then Remote Outback Cycle Tours might be your cup of tea. The company combines mountain biking with the option of chilling in the bus if things get too hot.
The company covers a big part of the continent, including coastlines and of course the massive "outback" area inland from the coast. Prices range from around $1,000 to $3,600 depending on what you're looking to do. The latter is for a 25 day ride from Darwin on the north coast, through entral Australia and ending up in Sydney.
2. New Zealand
Often described as the whole world rolled into one country, New Zealand has plenty to offer all types of cyclists. For example, Cycling Tours organize rides through the Southern Alps or Marlborough – Nelson Lakes with prices at about $2,300 for a week-long guided tour. Prices for self-guided tours are around $1,800 twin share.
3. South-East Asia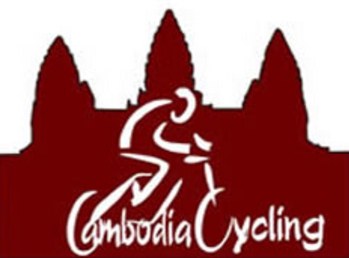 Home to about 50 million scooters, Vietnam is also a great, varied cycling country with plenty of sights along the way. Short trips along the coast, Hanoi, and the interior mountains around places like Dalat all offer special experiences. If you have a little bit more time to spend, then perhaps a ride from Vietnam to Siem Riep and Angkor Watt in Cambodia could tickle your fancy. Various companies offer trips, such as Intrepid Travel for example, who have a 15 day trip from Hanoi to Ho Chi Minh city for aprrox. $1,300.
Throughout Asia you can find a range of tours on offer. For example, Cambodia Cycling offer a 21 day, 1,200 km (745 mile) trip starting in Thailand, through Cambodia to Vietnam. The price is around $2,300, and includes mountain bike rental for the duration of the trip.
4. South America's mountain roads
There are many different possibilities for cycling in South America. However, there are few thrills like taking to the high altitude (and at times high adrenalin level) roads of countries like Chile, Bolivia and Peru. These companies boast of some of the highest roads found anywhere on the planet. Some of them are also amongst the most dangerous, so our advice would be to go with a recognised company such as Global Adventure Guide, who will be able to help ensure that any danger is kept to a minimum.
5. Southern Africa
Photo: African Bikers
Few motivational factors can rival a lion when it comes to training for your sprints. So if you're into riding like Mark Cavendish, Africa is the place for you. Jokes aside, the southern part of the continent offers a wide range of incredible adventures, not only on the tarmac, but especially on the dirt tracks.
Dream-like beaches on the Indian and Atlantic Oceans, dense indigenous forests, dry-hot steppe, snow-capped mountains, cultivated wine regions, the unique African wildlife - all in one bike tour. Sounds good, doesn't it? Companies like African Bikers are ready with a range of offers to suit your taste.
6. Extra option: For the extremists
If names like Tour d'Afrique, The Doomsday Ride, North American Epic or Bamboo Road ring a bell, then it's because you've got an interest in some of the most extreme races you could possibly take part in. If that's the kind of thing that get's your heart pumping – and you have a month or two to kill – then it's a good idea to check them out.