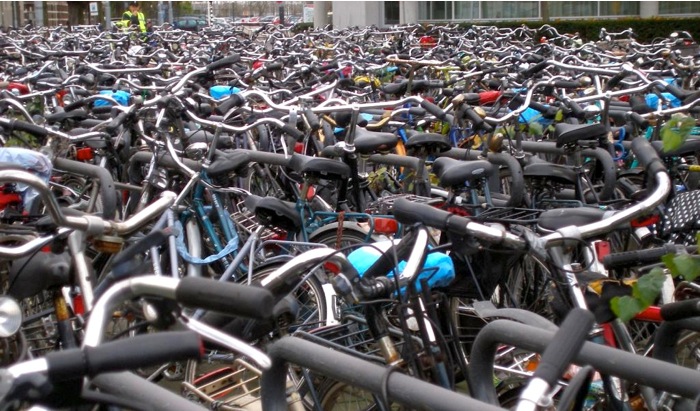 Lots and lots of commuter bikes
There is a long list of good reasons to buy a commuter bike and begin cycling to and from work. The list might include getting part of your training done as part of your commute, a way of clearing your head and getting mentally ready for eight hours on the job, and, of course, getting fitter through great exercise and feeling a lot better as a result.
The commuter might be your first 'serious' bike, it might be a second bike for road training/commuting, or you might be thinking about getting a mountain bike that can get you to and from work as well as down hilly gravel tracks. No matter what you're considering, there are some things you should be aware of when looking for a good commuter bike.
Get a bike that fits the purpose
---
There's a reason there are many styles of bikes – because they are made to serve varying purposes. All could be ridden, to some extent, in many ways, but you'll get the best experience using a bike suited for a particular purpose, else you should expect some compromise in ability from one that is more utilitous.
A full-suspension mountain bike might be good for hurtling down mountain sides on weekends, but it is much less suited for a seven mile ride on asphalt as smooth as a professional cyclists's legs. Suspension makes a mountain bike heavier and you'll lose forward momentum and pedaling efficiency to the 'bouncy' ride (unless you buy one with a suspension 'lockout' feature).
Fixed-gear bikes look cool, are simple, and are a fun ride, but if you're going through 17 traffic lights each way, or up steep hills, the lack of gears (and in some instances, brakes) is likely to have you grinding (or breaking) your teeth.
A road racer might be good for a speedy commute, but what if you're needing to carry a lot of things or drop off a kid at school along on the way? You could probably tow a child behind you on roller skates, or strap a loaded backpack to your shoulders, but if you had a touring bike, there would be room for a child bike seat or racks and panniers.
So, the primary thing to do when looking for a bike to commute on is to ask the question: Does it fit the purpose? Look at what your commute is like, what you need to carry, and think about whether the bike you've set your sights on (perhaps because it looks very cool) is actually the one you need.
Comfort - to drop or not to drop
---
A commuter bike is not built for speed alone. Early in the morning or after a hard day at work you probably won't want to look like a hunchbacked Mark Cavendish, slogging away in an aerodynamic tuck, holding onto the drop handlebars and arriving at your destination with a back ache. Many people favor a more upright position on their commuter bike than on a road racer or mountain bike, happily exchanging some aeroness for comfort. The geometry of a typical commute-worthy bike and components will give a more upgright stance, meaning a bike in the range of a flat-bar road bike to an endurance/gravel bike.
Of course, if your commuter bike is going to be your training bike as well, you probably go for the drop bars.
Gears
---
Few things are as important on a commuter bike as the gears and shifting. The main choice that you're going to be making is one of internal or external gears. Generally speaking, internal gears last longer and require less maintenance than external gears, but when they do break down it tends to be much more expensive to fix. External gears, on the other hand, are easy to fix yourself, but require more maintenance - especially during the winter.
There are many different gear manufacturers out there, but the biggest is Shimano, and you can use them as a yardstick for what sort of quality you will want to aim for, especially if you're going to be riding all year around.
For external gears, you should aim for the equivalent of the Sora or Tiagra gear groups for race/touring bikes and Alivio or Deore for mountain bikes.
When it comes to internal gears, Shimano have the Alfine and Nexus gear groups, and again you should aim for something on par with these.
Wheels and tires
---

There are few places you can gain or lose as much with regards to speed and energy efficiency on a bike as the wheels. Ask any serious cyclist and they'll tell you about how changing tires or the entire wheels on their bike made them feel like they were flying. This is often because bike wheels are a place where manufacturers hold down costs, resulting in wheels and tires that are sufficient, but cheaper and heavier.
If you've found a bike you like, then it's worth comparing the wheel and tire specs and then seeing what other riders have to say about them online (like in the Rider's Forum). Keep in mind the sleekest, lightest wheels aren't necessarily the best for commuting; more robust wheels may be what are needed to stand up to the rigors of your commute from the likes of cracks, potholes, and debris.
Another important thing to consider is tire vs. surface. If you have a mountain bike kitted with good off-road wheels and tires, using those tires on asphalt will actually wear them out very quickly. You'd be better to swap them out for smoother, road-appropriate tires. If you already have road tires, you might benefit from beefier ones that have better puncture resistance, or wider ones that offer a surer grip and more comfortable ride. Like with bike types, there are tire types and treads made to suit surface and weather conditions and you'll get a better experience the closer they match up.
Safe, dry, packed, clothed
---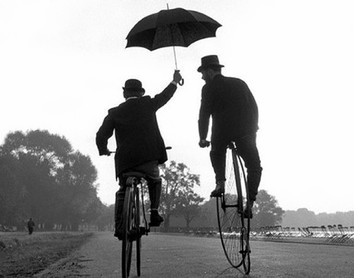 Stay safe and be comfortable using mudguards, lights, locks, and the right type of luggage and clothing.
Mudguards or fenders keep you and others around you, especially directly behind, dry. They won't cover you in a full downpour, but certainly from puddles and wet roads you're sure to encounter.
Lights are essential to safety - to seeing and being seen, especially if you're planning to ride all year around when the mornings and late afternoons are still dark.
A good bike lock helps ensure your bike stays where you park it, awaiting your return rather than being stolen.
Backpacks and messenger bags are easy ways to carry things. If you think your load will be too much for your back or shoulders, consider adding racks or panniers – and mind your bike choice, as some bikes are ready for and easily outfitted with racks or panniers, and others not so much if at all.
As to clothing and related accessories, there are so many options for all tastes and situations. The longer your commute, the more you'll want to take into consideration your likelihood to break a sweat and endure the elements. The option to take a shower and get into a change of clothes will also sway how you outfit for the ride. Here are two broad articles for more guidance:
• 5 steps to layering for winter cycling and surviving the cold days ahead
• What to wear for a summer of cycling.
Go electric
---
Electric bikes (or e-bikes) are selling like crazy. The technology is getting better (more efficient and lighter motors and batteries), prices are coming down, and more people are accepting them for their ability to supplement cycling rather than look at motor-assist as "slacking" or "cheating".
E-bikes are especially attractive to commuters for reasons including: they extend your range – you're able to ride further and/or faster than you might by pedaling by your own power alone; get there fresher by letting the motor do more work, leaving you with with little or no sweat; benefit from still being on a bike for exercise and being outdoors with an immensely smaller environmental impact than a car.
You can get electric versions of many popular bike styles, like e-road bikes or e-MTBs, so keep in mind that e-bike refers to any bike with electric motor assist, not a specific riding-category.
Go get your commuter
---
Again, you could commute on just about any bike, but you'd be best to look for what some manufacturers categorize explicitly as 'commuter bikes' or, depending on your specific needs, picking from variations in related categories and sub-categories like road bikes, commuter / urban / city bikes, touring bikes, endurance / gravel / all-road bikes, flat-bar bikes, cyclocross bikes, or hybrid bikes.
We highly recommend consulting the staff at your local bike shop to help you identify the bike best suited to meet your needs.
Editor's Note: This article was originally published Sunday, Aug 18, 2013, and has been revised for content, images, links, editing and accuracy.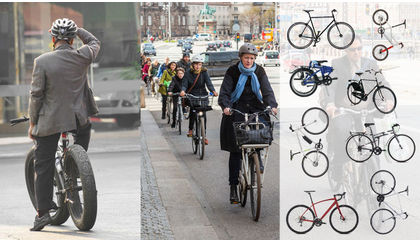 Whether it's Bike Month, avoiding traffic, the desire to exercise, or simply to get out that inspires you, we have the bicycles you should look at for your commute...
READ MORE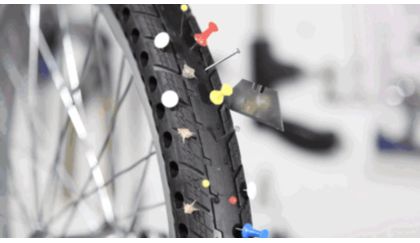 You're lucky if you can wear through a tire's life without getting a puncture or having it prematurely killed by road debris. Try these tips for puncture proofing and longevity...
READ MORE