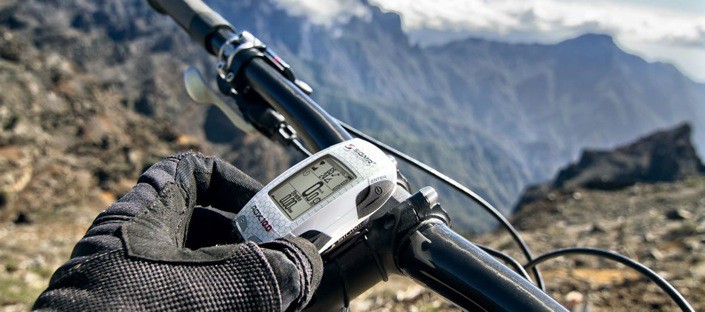 The GPS cycle computer market has taken off. These are now fully functional computers with the ability to be linked to your PC or Mac. Share your adventures with the world! Photo: Velotech
The world of cycling is full of gadgets from aero accessories to nifty necessities - but one gadget that leads the charge is the humble cycling computer. Admittedly the average cycling computer has come a very long way over the years, which can make it a bit challenging knowing which one will suit you best.
Cycling computers now range from your basic wired cycling computer all the way through to a wrist mounted GPS cycling unit, capable of tracking you in every moment. But with so much to choose from, where do you start?

TIP: In our gadget orientated world is there a better Christmas present than a computer for your bike? Check out below the new GPS computers that come with touch screens and the capability to download riding stats and maps to be shared online via specific apps or on your favorite social network site!
First of all, let's take a look at the various levels of cycling computers on the market. With such vast differences in price you'd be right to assume there's also an equally substantial difference between the computers functions. Here's a breakdown, from basic through to mind-boggling;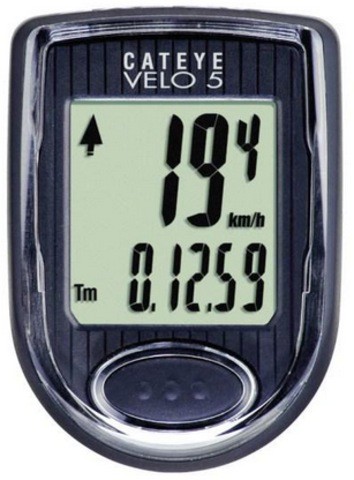 Basic Wired Cycling Computer
---
This style of computer is the cheapest of all. With very basic functions on offer this level of computer can offer you speed, distance, time of day, riding time and maybe an odometer as well. The information is fed from a sensor on your forks (which reads off the magnet attached to your spokes) and sends this information via a cable to the computer display on your handlebars.
Intermediate Wireless Cycling Computer
---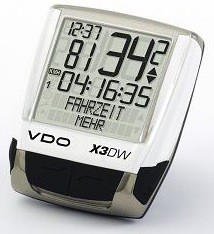 Slightly more advanced than their siblings, the wireless versions of cycling computers are a very popular choice for most riders. Firstly, the unit is much easier to attach to your bike, plus it is much less likely to be damaged via the wire being pulled out if the bike falls over. This style of unit generally offers the same features as a basic wired computer except with the possibility of some extras such as temperature or cadence (pedaling speed).
Advanced Wireless Cycling Computer
---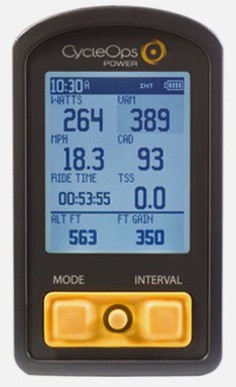 The more advanced cycling computers on the market can offer you much more in terms of data feedback. They offer additional data fields on top of the normal stuff such as: cadence, maximum speed, average speed, lap time (you can press a button to create a lap), lap count (how many laps, and which was fastest), and finally temperature.
This all seems easy enough to choose from but there's a whole new world of GPS cycling computers out there, some of which mount on your handlebars and some which mount on your wrist. Or some that do both!
GPS cycling computers generally don't offer anything basic - they offer everything, on almost every model. You'd be expecting to see features such as power output, heart rate zones and a whole bunch of other analytics. It's very interesting once you learn what's what...
HEADS UP! "Measuring the ride" gives some more insight into the different computers and their functions.
Handlebar Mounted GPS Unit
---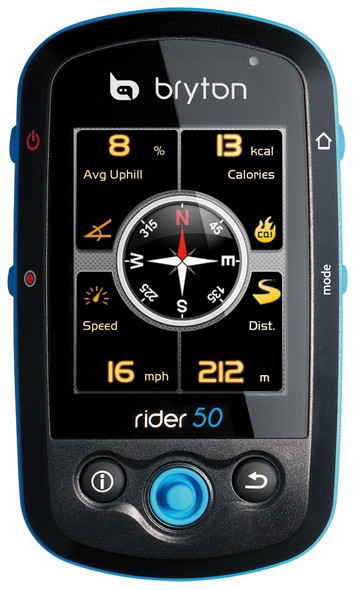 The more common option for cyclists is to go for a handlebar mounted cycling computer. It might seem obvious at first but keep in mind that many cyclists also take part in other sports so a wrist mounted unit might make sense for some users. Handlebar mounted cycling units are generally easier to see while you ride and also easier to interact with seeing as you only need one hand.
There are a variety of aftermarket mounts you can purchase for brands such as Garmin which allow you to better mount your unit further in front of the handlebars. The handlebar mounted units are quite firmly locked into place so if you take a tumble there's little chance the unit will detach. The handlebar mounted cycling computer targets only cyclists with no real offering for what's called 'multisport' users.
Some full featured models include:
Garmin Edge 510, Bryton Rider 50 and CycleOps PowerTap Joule GPS

DID YOU KNOW? GPS cycling computers are all USB rechargeable, whereas most of the more basic ones mentioned previously are not rechargeable.
Wrist Mounted GPS Unit
---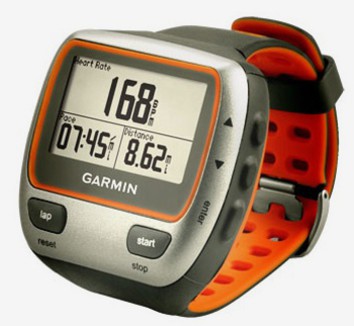 A slight variation on the handlebar mounted unit, but offering all the same features. A wrist mounted GPS unit is slightly more multipurpose than a handlebar mounted unit. The main drawback with a wrist mounted unit only applies if you don't intend using the unit off your bike. While riding, a wrist mounted unit is harder to see, forcing you to take one hand off the bars to read the screen. You then also need both hands free to be able to press buttons while you ride. It may all sound negative so far, but remember this... A wrist mounted GPS unit is made primarily for someone who is using it off the bike, as well as on.
Think of a triathlete for example - while riding, the triathlete can use the GPS wrist unit and set his screen up to show all required data. When the triathlete goes for a run, they can use the same unit and scroll to a more 'run suitable' information screen. Then to top it off, when they head to the pool for a swim, they can still use the same wrist unit and record their swim pace etc.
Keep in mind that not all 'multisport' wrist units are waterproof. Almost all cycling computers are water resistant but are not all made to be submerged. Units such as the Garmin Forerunner 310XT or Polar RCX5 are waterproof, so you can swim with them on your wrist.
---
So there you have it, a little more information for you to use when choosing your Christmas presents! Pop down to your local bike shop and find out which unit they recommend based on user experience. That way they can even set it up for you, so all you need to do is charge it and ride it!