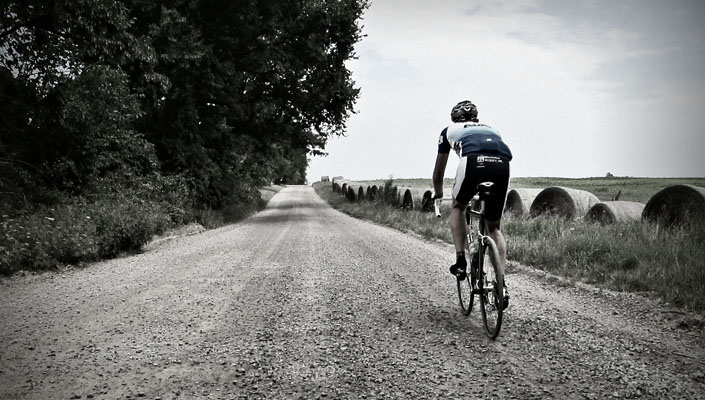 Gravel grinder biking on gravel, just as it should be.
Who doesn't love a good bandwagon, right? We've written before on the Top 5 Gravel Grinders for your own back country adventure, but after this year's EuroBike and Interbike tradeshows, the frenzy has become prolific, so we think it would be remiss of us not to include a bit more info on the topic.
What is a gravel grinder bike?
---
Gravel Grinders are a distinct breed. Perhaps not to your partner who already doesn't understand the difference between your XC MTB, your DH, your CX, and your Enduro Bike – but to those with an eye for detail and a desire to acquire more bikes, it's a must have for your collection.
To be ridden on longer off-road events (largely on gravel, hence the name), Gravel Grinders are different from CX bikes, with more of an all-day build and often less aggressive angles.
How to choose a gravel grinder bike?
---
When choosing a Gravel Grinder for grinding the gravel in your life, stick to the ABCs and Ds:
A is for Angles
---
Not all Gravel Grinders are created equal. Depending on what you are going to use it for, make sure the angles of the bike are suitable. For example, slacker head angles and better seat angles make for more comfort and stability over a long distance. You don't want to be riding a bike for 9 hours which isn't fit for purpose. Trust us.
B is for Bolt-Through Axles
---
They have a more secure fit and can take a beating, giving you better tracking and stability. A Gravel Grinder with Bolt-Through Axles will ensure your gravel can be ground for many years to come. Check out our recent article here to understand all the benefits of the bolt-through axle.
C is for Clearance
---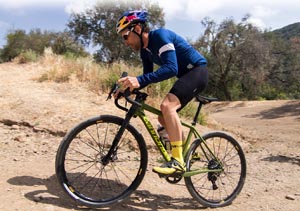 One of the great things about Gravel Grinders is the leeway for tweaking. Check that forks and rear stays have enough available space to run a wide variety of tires. Wider tires create more grip and more comfort. Some circumstances require AT LEAST a 700 x 35C tyre or else risk being stranded in the middle of nowhere with two flats and no more patch kits.
D is for Disc Brakes
---
Making sense since 1980, disc brakes give better braking, control, and all-weather certainty. Beneficial for Gravel Grinders, too, for when a big pothole appears out of nowhere or a significant stack is in your immediate forecast, you can still roll and brake with a buckled wheel. Beware the last year 'bargains' on Gravel Grinders and CX bikes flooding the market right now. If they don't have discs, they're already years behind.
Here are three of our favorite Gravel Grinders:
---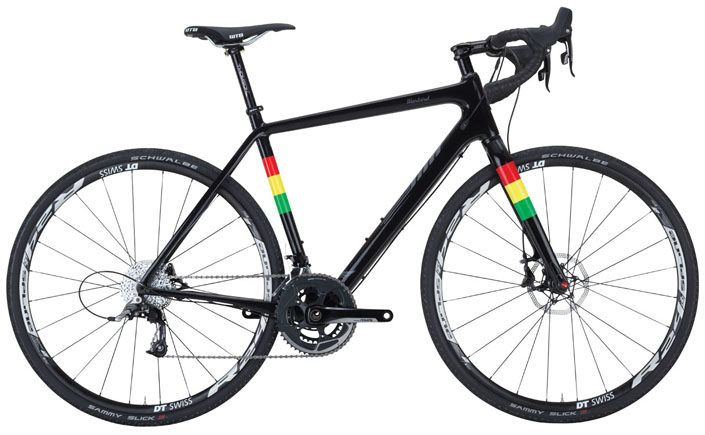 Made for long distance adventures as evidenced by the three waterbottle cages mountable on the frame alone, the Salsa Warbird is hailed for its ability to soak up the shocks with Class 5 Vibration Reduction System. It can fit up to 42mm tires and saves weight where it can with an alloy frame and carbon forks.
---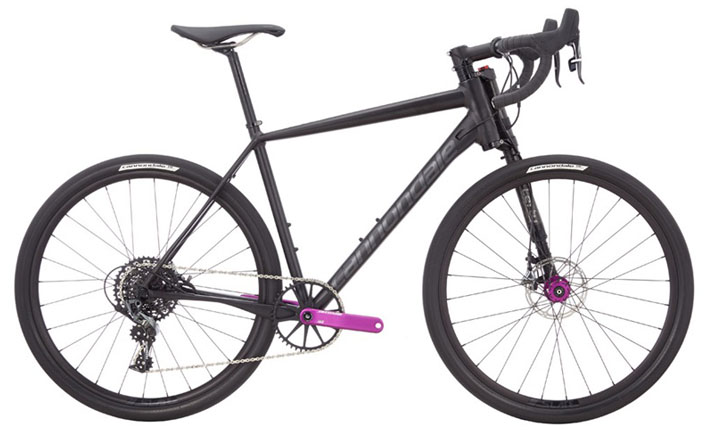 Immediately recognizable with its Lefty Oliver Carbon PBR fork, the Slate offers fun and function with tubeless wheels and the choice of a 1x or 2x setup, depending on the model. When paired with the 650bx42c tires, you get rolling speed and agility without sacrificing comfort, traction, and tracking.
---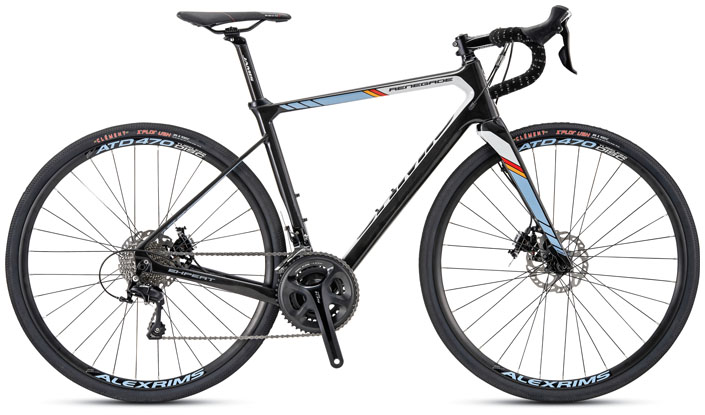 Ticking the requisite ABCDs, the Jamis Renegade has a lowered BB, lengthened chainstay, and a relaxed angle head tube - steep enough for quick handling but slack enough to hold a line on loose terrain - giving it a low center of gravity and stable base while still enabling a tall and comfortable posture.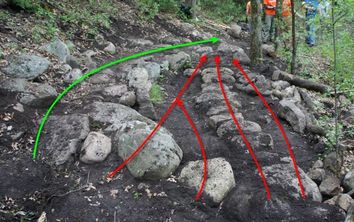 Have you ever watched someone else mountain biking and marvel at their seemingly effortless speed and flow on the bike? Stemming from some of our MTB Skills articles, we've been asked to focus on some particular skills...
READ MORE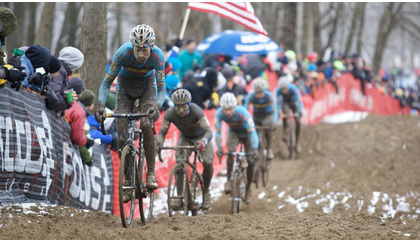 If you have even the slightest interest in cycling then you've probably heard of Cyclocross, the eclectic mix of criterium race, steeplechase, mudbath, and cross-country run. Ask anyone who's ever been in a 'Cross race, or even been to one as a spectator, and it's easy to understand the appeal...
READ MORE