Tires/Tubes » Tires » 700c, 27-Inch & 650c »
Maxxis Re-Fuse
Showing 1 to 2 of 2 Product Reviews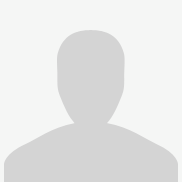 1 review
1 helpful votes
The best durable and light weight tire out there...
Maxxis Re-Fuse tires, are by far the one and only tire that I can recommend as a true durable tire, that doesn't weigh a ton or have a 18 wheeler like ride quality. That's why, I always keep them in stock at my bike repair shop. I guess one can sum up these tires in three simple words: Maximum Punct...
Read more
Their refusal to get punctured...
The are no bad things to say about these tires.

3 reviews
1 helpful votes
Great preforming training tyre
The Refuse is a great preforming tyre that does its job well. It has a very good puncture resistant qualities. I ride these tyres until they are really cut up but barley anything gets through.
I do however find that the rear tyre is ready to replace about every 4 months with around 25km a week...
Read more
Tacky compound works well in wet and dry conditions