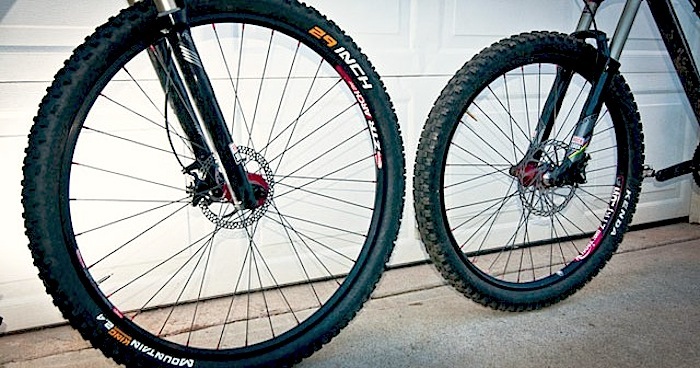 Mountain bikes with 29 inch wheels have come out of nowhere and grabbed a sizable chunk of the market in the span of just a few years, at the expense of the 'normal' 26 inch wheels.
It is difficult to give an exact estimate of exactly how many 29ers, as they are often referred to, are rolling out bike stores across the planet today, but industry sources estimate that the figure might have passed 20 per cent of all new mountain bikes sold - and when looking at dual suspension bikes the figure could be even higher.
That's pretty impressive for a bike type that was more or less unknown till about 2-3 years ago.
It begs the question: What exactly is it about the 29ers that make them so popular?
We had plenty of feedback from two previous articles: "26 vs 29er. Which is best?" and "26-27.5-29". Wheel tech and knock-on effects" Here is a brief recap followed by an industry viewpoint.
---
Rollin', rollin', rollin'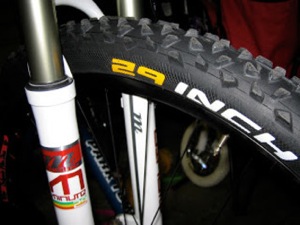 One of the main advantages of riding a 29er is that it's more comfortable on the bumps. The bigger wheel means that the impact angle of stones and tree roots is lower. This in turn means it takes obstacles in its stride that, on a 26er, would have you bouncing around like you'd somehow ended up in a bull riding competition.
However, bigger wheels also mean more weight. This translates into a need for more power to get your bike going at speed - but once you're there it stays there.
Riders who switch from 'normal' 26 inch wheels to 29ers generally talk about how they eat up technical, rooty sections with many small depressions that would slow a 26er down. The 26ers have the upper hand when you're on the climbs where the added weight of the big 29er wheels becomes a hindrance.
---
For the big boys
As is the case for other types of bikes as well, bigger wheels are generally a good thing for the taller, heavier riders.
One of the things they might otherwise have to deal with is a lot of front fork suspension travel. For larger to normal sized people who know they don't want more than XC travel (80mm-100mm), these bikes may have some serious merit.
---
The store owner's view
BikeRoar spoke to a bike store owner from Northern California about his experiences with 29ers. He didn't want to be named, as some of his comments could be seen as problematic for his business dealings with certain firms. Here's what he said.

"There has definitely been a growth in the sales of 29ers over the last 3-4 years. I think the demand was created by the bike industry big 3. The first company to fully support 29ers was Fischer (owned by Trek) and as traction and popularity grew, the others adopted the platform.


"Customers come to me saying that the 29er is 'Faster-Smoother-Quicker', but I'm not convinced. I think Specialized, Giant and Trek marketing people have singlehandedly created a whole new market of riders wanting the latest-greatest.


"My opinion is that the 2 hour ride takes 2 hours whether the rider is on a 26, 27.5 or 29-inch wheel MTB. Yes, the 26 vs. 29 platform can make a difference for the 1% of riders who derive their living by racing mountain bikes. For the people who actually reach into their pocket to purchase a bike, i.e. enthusiasts and local racers, it makes little difference, as we ride for fun and or race for water bottles, patch kits and gloves two sizes too small in local events.


"I have ridden my lighter and supposedly faster bike - a Carbon 29er hard tail and my 26" wheel full suspension on the exact same loop multiple times and have on many days arrived back to the shop quicker on the heavier 26" full suspension bike. Why? The human element."
Keep an eye on BikeRoar for our follow up article: "LBS Interviews: The 27.5" wheel"