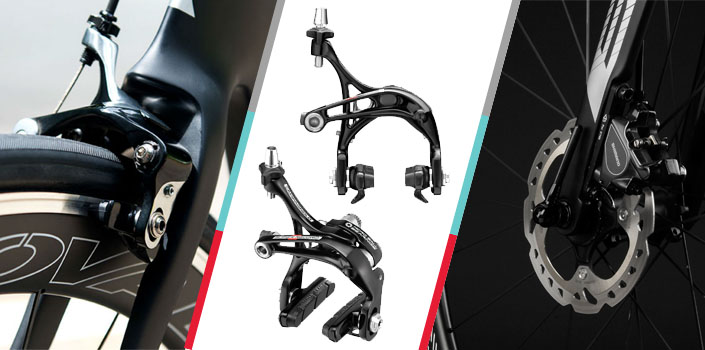 Current road brake options
The beauty (and frustration) of the bike industry is how quickly things change as well as how quickly things go into and out of fashion. Now it's the humble brake's turn.
After the excitement of another year of bike trade shows in the lead up to 2016, let's look at the industry's latest approach to brakes. There are three types of brakes on a road bike today - dual pivot caliper, direct mount, and disc brakes.
Dual pivot caliper brakes
---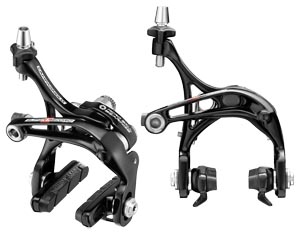 Caliper brakes are the most common types of brakes you will see on an everyday road bike, and thanks to Shimano, the awesomeness of dual pivot calipers is trickling down to the most affordable groupsets. As the name would suggest, and as opposed to single pivot caliper brakes, the two dual pivot brake caliper arms move on separate pivots, which move the pads in different arcs as they approach the rim. Dual pivot calipers offer a mechanical advantage over single caliper brakes, but regardless of single or dual pivot, they are both rim brakes as they both rely on brake pads being pressed against wheel rim braking surfaces to create friction and stopping power.
Pros:
Better brake control (modulation) and power over single pivot.
Relatively inexpensive.
Mechanically simple.
Easy to maintain.
Powerful enough most of the time.
Cons:
As with all rim brakes, if the rim has a pronounced buckle the brake pads rub against it.
Calipers can perform relatively poorly in wet weather.
Pads wear the surface of the rim.
For badass weather riders, rim brakes can be prone to clogging with mud or snow.
Direct mount brakes
---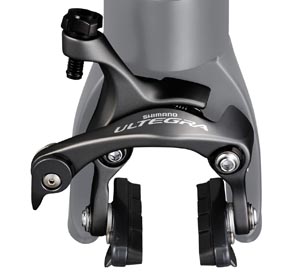 Also known as 'post-mount', these are rim brakes that are similar in action to calipers, but with more bite and bracing. Direct mount brakes can add 'aero' and be more powerful; by mounting the pivots directly to the frame, the assembly can be less pronounced and the brakes can use the structure of the fork and seatstays to brace against. The entire brake sits much closer to the frame and the whole setup is significantly stiffer. That improves both power and modulation by reducing flex from the system.
In the case of the 2016 Fuji Transonic, both the front and rear brakes are direct-mount, which removes the excess material of a carrier plate used by calipers - allowing for better frame integration and improved aerodynamics; the Transonic's fork and seatstays are contoured to match the shape of the brakes, further optimizing aerodynamics.
Pros:
Minimal flex = stiffer, more powerful.
Better lever feel.
Lighter weight assembly.
Improved tire width clearance.
Don't forget: #MoreAero.
Cons:
Trickier to install: each side must be mounted in order and must be connected via a small spring.
Like calipers, direct mount rim brakes can perform relatively poorly in wet weather.
Pads wear the surface of the rim.
Vertical clearance can be lower, potentially causing more debris build-up.
Not all companies have got it right, research the brakes and bike you are looking at.
Disc Brakes
---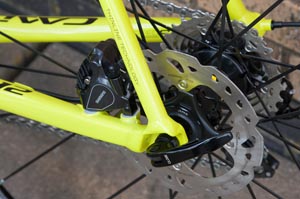 Getting less controversial from a year ago, and with 8 UCI World Teams completing their trial of disc brakes over the next 12 events, discs are already here. Brian Cookson, UCI President, says "disc brakes will be officially introduced to the UCI WorldTour in 2017. The aim is to introduce disc brakes to all levels of road cycling." It's probably a good idea to get your head around them now.
Pros:
Consistency in wet or dry performance
Disc brakes still likely to be functional irrespective of how true your wheel is.
System weight is very close to calipers, but offset by the gains in lower weight rim design and that's where you want to save weight.
And yes, some say #MoreAero
Cons:
Lack of self-maintenance simplicity.
Affordability.
Potential for injury from hot disc rotors in peloton pile ups.
Compatibility with existing systems.
Which road brakes should you get?
---
Now, I was asked to round off this article by giving my personal opinion as to which is the best. I realize that this may alienate me from certain riding circles or even be a catalyst for a barrage of Facebook comments. BUT… for me, it's...
Step 1: Tell us which one you like by taking our poll.
Step 2: Click here to see our editor's choice!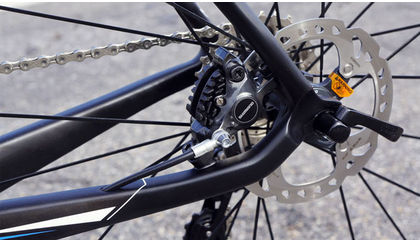 Despite what the hardcore, die hard rim brake fans might say, this is a trend that is definitely on its way and being pushed by the industry. Predictions are that in a few years, disc brakes will be pretty much standard on roadies...
READ MORE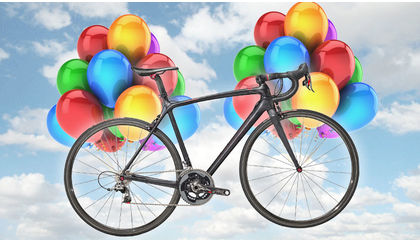 Once you get the "less is more" monkey on your back, it's very hard to shift him. Yes, a lighter bike will help you go faster and ride longer under MOST circumstances, however, weight saving is conditional on a lot of other factors... and since we can't meet each and every one of you individually we are going to give you what we think is the best "bang for buck"...
READ MORE