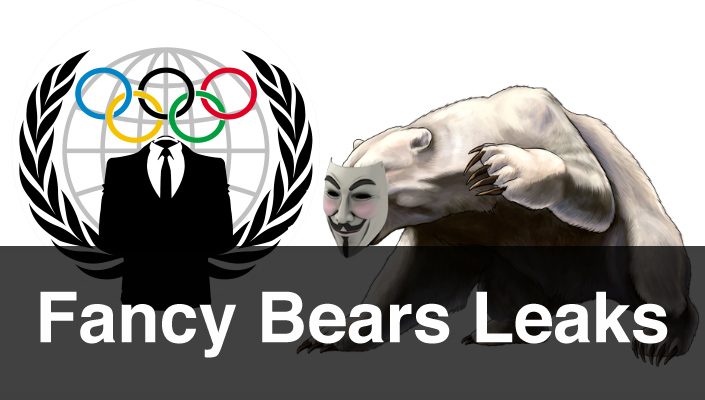 Many high profile cycling athletes have been exposed in the Fancy Bears leaks on doping in sports.
The shock waves from the Fancy Bears leaks have been rocking the sports world for the past two weeks or so. If you somehow missed it, a group of cyber-hackers with Russian links, calling themselves Fancy Bears' Hack Team, illegally obtained details of therapeutic use exemptions (TUEs) from an extensive World Anti-Doping Agency (WADA) database and published the findings, forcing plenty of high-profile athletes to come up with explanations for their sanctioned use of drugs that are either on the banned list or the so-called "watch list."

What's a therapeutic use exemption (TUE)?
It's an exemption granted by WADA authorizing an athlete to use an otherwise prohibited medication when they are required to take such medication to treat an illness or condition.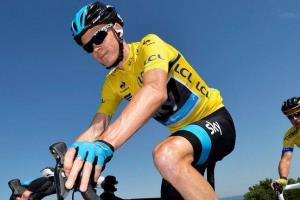 Two big cycling names to come under scrutiny are Chris Froome and Sir Bradley Wiggins, both multiple Tour de France winners and both from Team Sky. Six TUE forms were leaked for Wiggins, with three originating in 2008 and running for 12 months. These allowed the use of the inhalers Salbutamol, Budesonide, Formoterol and Fluticasone, and covered his season with the Garmin-Slipstream team in 2009. He was then issued with another three TUEs whilst at Team Sky, giving him the green light to receive 40mg injections of the corticosteroid Triamcinolone Acetonide. Froome was given permission to use the corticosteroid Prednisolone in May 2013 and again in April 2014.
Nobody has actually accused either rider of cheating. Both had all the paperwork filed correctly and in a timely fashion - this is in stark contrast to Lance Armstrong's positive test for Triamcinolone Acetonide; Wiggins took the very same corticosteroidal substance, but in 1999 Lance was on his way to his first Grand Tour victory and his therapeutic use exemption was controversially backdated to allow him to continue riding and "win" the Tour de France another six times.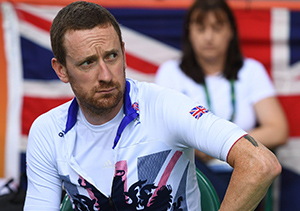 Critics are quick to point out, though, that Armstrong and Wiggins took exactly the same substance - U.S. Postal team claimed it was for painful saddle sores that were preventing Armstrong from racing and training; Team Sky claimed it was for a series of allergic reactions and asthma attacks that were plaguing Wiggins.
And whilst Froome has been slightly more up-front about his medication, Wiggins muddied the waters further by maintaining he stuck with Team Sky's "no needles" policy religiously, only to admit he "may have forgotten" being injected with the corticosteroid "only once." Upon being presented with the evidence he had been injected on at least two occasions, he changed his story again, conceding that it may have "actually been more than once." It was pointed out to him that an intramuscular injection with a large-gauge syringe is not something that can generally slip your mind, but the 2012 Tour de France winner, multiple world champion, and 5-time Olympic Gold Medalist refused to comment further.
Again, it must be emphasized that neither Wiggins or Froome have been caught cheating, but neither can it be said they're squeaky clean any more. They're somewhere in that grey area where an athlete may be sticking to the rules in a technical sense, but is a long way from competing with a sense of fair play.
"In British cycling culture, at the word 'needle' - or the sight of one - you go, 'Oh shit.' It's a complete taboo... I've never had an injection, apart from I've had my vaccinations and on occasion I've been put on a drip, when I've come down with diarrhea or something." Sir Bradley Wiggins, prior to evidence of his TUE corticosteroid injections being made public.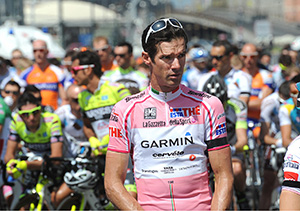 David Millar, retired former Garmin rider, thinks Kenacort should be outright banned
image: cyclingweekly.co.uk
Convicted doper and former Slipstream-Chipotle / Garmin-Sharp pro David Millar is adamant that Triamcinolone Acetonide gives a rider an enormous unnatural advantage and should be put straight onto WADA's banned substances list.
"When I was doping I took EPO, I took testosterone, I took a lot of banned substances - Kenacort (the generic name for Triamcinolone Acetonide) though, was the only one you took and three days later you looked different. The weight just fell off - you would take it in the second week of a Grand Tour and by week 3 you were lean and hungry. It felt destructive. It felt powerful," said Millar. "In relation to getting a TUE for this stuff, if you're so unwell that you need it then you really shouldn't be racing at all."
Assuming this happens, there are still plenty of drugs that are legal and are widely used within the pro peloton, the most controversial of these being the potent painkiller Tramadol. It is currently listed as being a "monitored substance," meaning it is under severe scrutiny from WADA, but so far is not actually banned - this is despite the fact that WADA announced last year that Tramadol would be made illegal for the 2016 season.
Canadian former pro rider Michael Barry, who rode for both U.S. Postal and Team Sky and received a 2-year ban for doping with U.S. Postal between 2003 and 2006, claims the drug was used frequently and extensively at Team Sky.
"We took Tramadol to alleviate the pain, either from injuries or crashes or just the pain that accumulated in the legs after days of hard racing. It makes you feel slightly euphoric and makes your legs feel painless. I could push harder than normal. It was as performance enhancing as any banned drug I had taken, but with a major difference: it was legal," says Barry. "There were guys who made up their own special 'finish bottles' they'd consume in the last 25km or so of every single race they competed in - crushed-up Tramadol and caffeine tablets." Apart from the serious side effects such as seizures, headaches and potential addiction, anecdotal reports suggest the drowsiness that the drug can induce is responsible for numerous crashes in the pro peloton.
As confusing and disheartening as this information might be, we at BikeRoar feel strongly that you can be clean and still get excellent results. Stay tuned for our next article focusing on how you can train clean and win.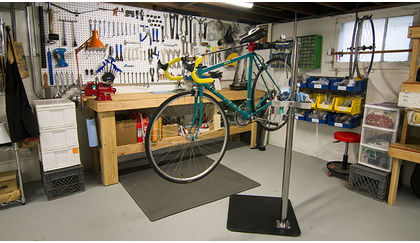 If minor repair bills are starting to sting, try setting up your own workshop!
BikeRoar
gives you some tips on how setting up a home workshop can save you...
READ MORE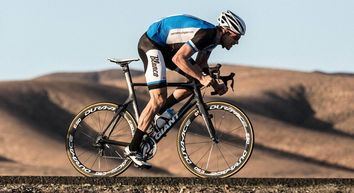 All this doping news making you want to focus on your own training?
BikeRoar
brings you our top 10 tips for...
READ MORE