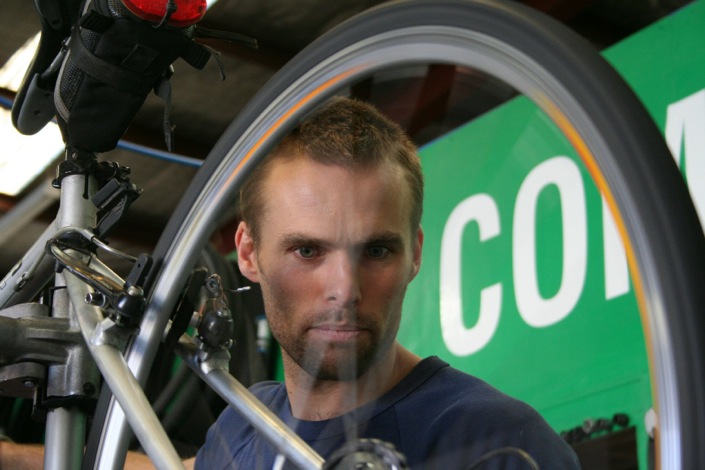 You tell us – this is what makes a local bike shop great!
Local bike shops equal the smell of new bikes and tires, along with friendly and knowledgeable staff who are ready with an answer when you roll in asking: "My bike suddenly started making this sound – what's up with it?"
Here at BikeRoar we love bikes – and local bike shops. We recently wrote about What really makes a "good" local bike shop. The story generated a lot of great comments from you, the users, who told us about what makes a local bike store great in your eyes.
Below are some of your comments.
---
1. Staff are number one
There's no way of getting around it – for a local bike store to achieve greatness, it needs the right people.
As Terry Nobbe put it:
"There are so many ways that differentiate an average bike shop from a "good" bike shop. One of the characteristics that seems most important to me is that every customer is treated with respect and courtesy whenever the store is open for business. Another is that fairness and honesty are part of every action and transaction."
He is backed up by Simon Leppich:
"Knowledgeable and approachable staff who have a technical knowledge and a passion for bikes. You need to be able to trust the shop and be sure that you are not getting fleeced on repairs/services."
James Webber added:
"A good bike shop is one that has knowledgeable staff, not just what is popular these days, they know where to get parts, they can say no and more importantly they can say yes!"
---
2. The ability to say no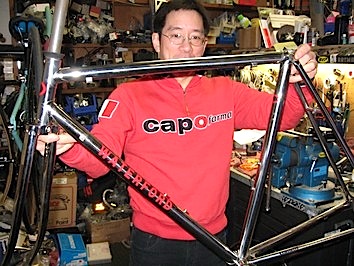 Photo: Richard Masoner
However important a can-do attitude is, a few of you, including James Webber, highlighted how important it is for a local bike shop to know when to say no.
Corey Boardman said that his favorite shop knew exactly what it wanted to focus on and, as a result, therefore provided the best possible service.
"I particularly agree with the part where a good LBS (Local Bike Shop) will say 'No'. I think that many shops try to be a little too much of everything. My (true, most) local bike shop is a 'family' store, so it has a broad spread of bike types – but certainly caters for children of all ages through to adulthood – with some high end steeds around too, but my favourite LBS has a focus on transport cycling. They stock a few roadies and CX's, a few mid-range hard-tails but many city/commuting bikes of all variants. Consequently, I know for sure they've sent people to other stores that would serve them better."
---
3. Home away from home
Another important factor is that a store should make you feel welcome and be a little bit like a home away from home.
Dr. Leslie Brown put it like this:
"I would say that for me, all else being equal (price, the experience of the bike mechanic plus choice of parts) it's a combination of the mood of the staff and their ability to do what they can to solve a particular problem. I've noticed that if the staff is bickering (in any shop) it's simply not a nice environment to be in. I like to feel at home in my local LBS."
Or, as part of the list sent in by Jonathon Numan:
"Customer Service (Proactive), Customer and Local Area Engagement. Customer Experience. Professional Workshop. Attractive, welcoming layout. Easy Access Parking. A good cup of coffee (either in store or from the Café next door)."
---
4. The old owner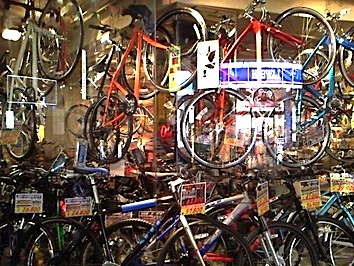 Photo: Cam Switzer
Let's finish with some comments from Rob Love, who used to own his own local bike store:
"...the theory was there were 3 things that we had to have to make the shop great... having only one or two would make the shop "good". So, I kind of recoil from the title of this article...because there are so many "good" LBS's out there, but few that are 'great'. Maybe this is just semantics...At any rate, to make a shop great, it needs to have:

Helpful, honest, hardworking, knowledgeable staff.
Location. The LBS has to be convenient and accessible to a large customer base.
World-class brands. Great people and a great location will never sell as well as the marketing machines of the big brands. Utilizing the leverage of the big brands (Specialized, Trek, Giant, Cannondale), and then combining that with the local knowledge and approachable atmosphere is key."
---
Do you agree with the views presented here? Can you think of aspects and/or factors that have been missed? Are there things you'd like to tell us about that makes a local bike store good – or perhaps bad – or even great?